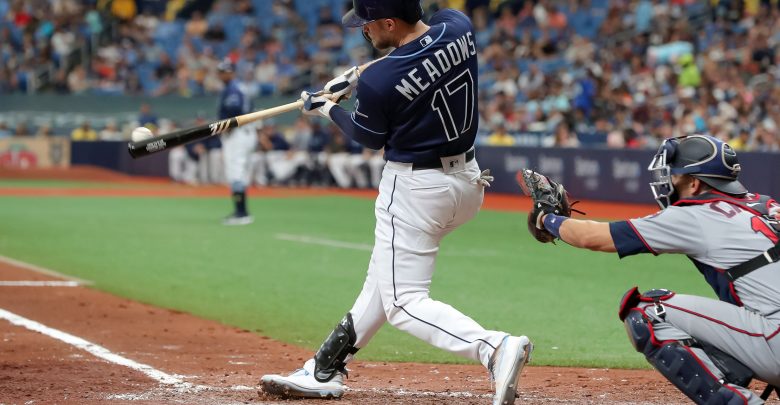 The Tampa Bay Rays and New York Yankees begin a four-game series Monday that may very well decide the American League East title or at least contribute greatly to which team wins it. New York leads Tampa Bay by six games for the division lead coming into this series, with the teams only scheduled to play each other two more times after this week.
That might be good for Tampa Bay, which has dropped eight of the first 13 meetings between the two teams this season, including five of the six that have been played in New York. The Rays aren't the only team to struggle to win in the Bronx, with the Yankees going 12-0-1 in their last 13 home series after taking two of three from the Blue Jays over the weekend.
The moneyline for this contest has the Tampa Bay Rays +130 and the New York Yankees -145. The over/under for the game has been set at 9.
Revisiting a Nightmare
The Rays will start Blake Snell in the opener. The left-hander ranks ninth in the American League with 122 strikeouts but is just 5-7 with a 4.70 ERA on the season. And he's returning to the scene of the worst start of his career. On June 19, Snell managed to get just one out in a start against the Yankees in which he allowed six earned runs on two hits and four walks. Snell bounced back with a no-decision in his last start against New York on July 6, going five innings and allowing just one run and five hits in a Tampa Bay win.
Tampa Bay got off to a nice start after the All-Star break, scoring 34 runs in taking two of three from Baltimore, but, against the last-place Orioles, it's hard to put a lot of stock in those results. Centerfielder Austin Meadows has been solid all season, leading the Rays in batting average at .292 to go along with 13 home runs and 43 RBI. He has three of those home runs against the Yankees this season, and his bat will be important in Tampa Bay's chances in this series.
Looking For A Win
James Paxton will take the mound for the opener for the Yankees looking for his first win since June 21. The left-hander has made three starts since then, going 0-1 with two no-decisions. On the season, Paxton is 5-4 with a 4.01 ERA, notching 95 strikeouts in 76 1/3 innings. In his last start, also against Tampa Bay, he went six innings, allowing two runs on seven hits and striking out 11 while walking none, but didn't get any run support in a 2-1 loss.
Run support with the Yankees seems like a given, though over their last five games, starting in the middle of their last series with the Rays, New York has averaged just 2.6 runs. The team's two All-Star starters, second baseman DJ LeMahieu and catcher Gary Sanchez, have been the most consistent bats this season. LeMahieu leads the team with a .330 batting average, 64 RBI and 65 runs scored, while Sanchez's 24 home runs lead six players on the team in double digits in homers.
Rays Take Opener
The pitching matchup in this one seems even, maybe even in the Yankees' favor considering Snell's last start at Yankee Stadium, but that experience could work in Tampa Bay's favor. Snell is going to be determined to do better in his return and showed in his last start that he can handle the New York bats. This one — as well as the entire series — will be close, but I like Tampa Bay +130 in this one.