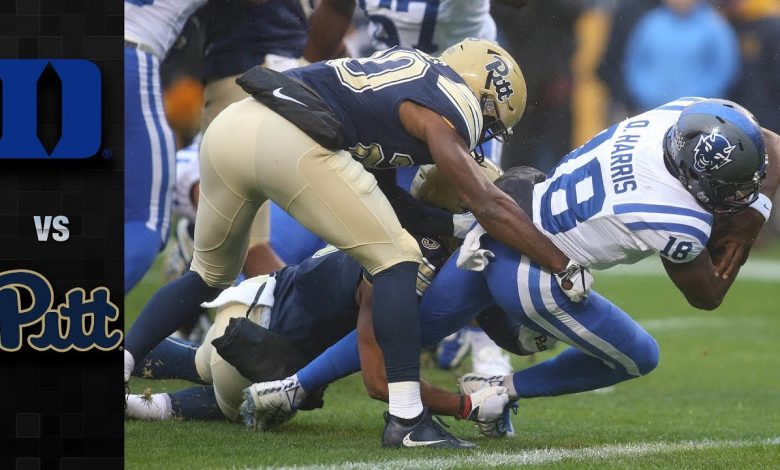 Two underrated teams meet up in Durham in the NCAA week 6 Pittsburgh at Duke free pick. The Panthers are off to an OK start at 3-2, with at least three tough competitors under their belt so far. Duke has transitioned to a new QB nicely as they too have posted a 3-1 record to begin the season. The Blue Devils are -4 favorites at home, which seems high at first. Does that actually mean that Pitt is vulnerable here especially when only 46% of the betting public likes the home team?
What is Pittsburgh's Signature?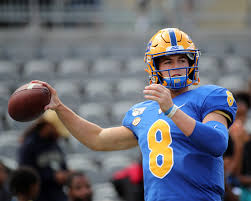 It's been a very weird season so far through five games for Pat Narduzzi's Panthers football team. It's been kind of hard to decide the identity that this team wants to have. Pittsburgh's offense has been held to 20 points or less in 4 of 5 games thus far but have also held three opponents to 17 points or fewer. The O/U for the NCAA week 6 Pittsburgh at Duke free pick is just 47.5.
With mostly low scoring games on the menu so far for the Panthers, you'd think they are a predominantly conservative running team. James Conner is not walking through that door though as leading rusher A.J. Davis has 65 yards rushing or less in 3 of his 4 games this season. That doesn't mean the passing offense is thriving either, especially with starting QB Kenny Pickett fighting through a shoulder injury. Freshman Nick Patti started last week, throwing for 271 and 2 TD but leading the Panthers offense to just a 17-14 win over Delaware as -27.5 favorites.
It just seems like a roll of the dice when you're betting on Pittsburgh so far this season. On September 21st they beat UCF 35-34 in Pittsburgh even though the Panthers were 9 point home underdogs. The Panthers then outgained Delaware 443 to 170 the next week but only won by a field goal. Pittsburgh also played Penn State to a 10-17 loss in Happy Valley in week 3 and has also faced #22 Virginia (16-30 L) in week one.
Duke Ready to Dominate?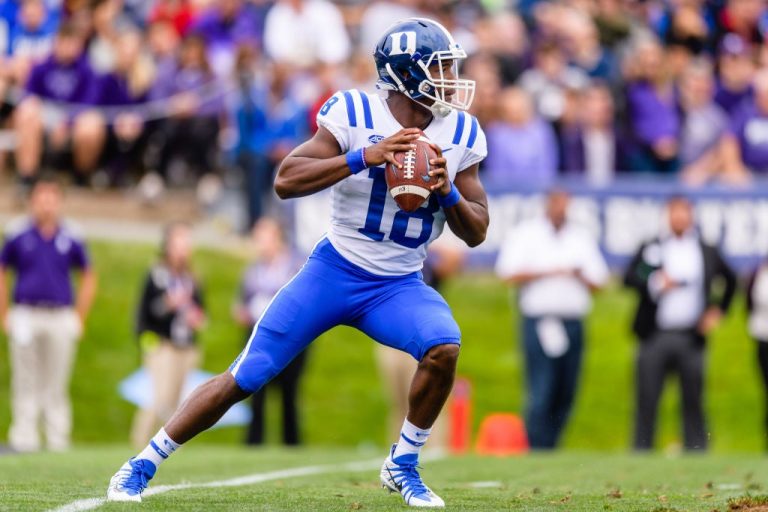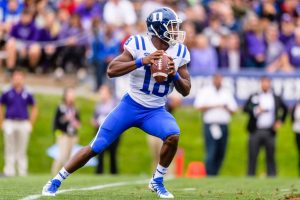 All things being equal the NCAA week 6 Pittsburgh at Duke free pick might be a toss up. The Panthers have played some high quality teams this season while the Blue Devils continue to change the face of their football culture. Duke is at a huge advantage Saturday due to some Pittsburgh injuries though. Pickett is starting coming off a shoulder injury, and RB's AJ and Vincent Davis are both in danger of missing this game.
Then again, Duke might have dominated Pittsburgh no matter who is on the field for the Panthers. It's what the Blue Devils have done to most opponents on their way to a 3-1 start despite having to replace NFL-bound Daniel Jones with Quentin Harris. The Senior Harris has taken over the offense nicely though, throwing for 10 TD to 0 INT his last 3 games. Pittsburgh is #16 in the country vs. the run and top 50 vs. the pass so the Duke offense is up against it Saturday.
NCAA Week 6 Pittsburgh at Duke Free Pick
One of the biggest concerns about betting on Duke Saturday night is the fact that they lost last year's matchup 54-45 at Pittsburgh last year despite the Blue Devils being -2.5 road favorites. Daniel Jones also went 27/42 for 398 with 4 TD and 0 INT while Duke rushed 34 times for 223 yards…and still lost. Yes, last year's meeting was on the road – and yes, the Duke crowd will be jacked up in just their 2nd home game of the season. This Blue Devils team is not 4 points better than Pitt though.
Pick: Pittsburgh Panthers +4