Webb Simpson is a +450 favorite to take home the win in RCB Heritage final round betting. Simpson is one of four golfers heading into the day's round at -15 however. All total there are 15 golfers going into Sunday within two strokes of the lead so there's money potentially to be made on some 'dogs.
Six golfers shot a -8, 63 on Saturday and Harbour Town has also been known to produce winners from off the pack in RCB Heritage final round betting. The traditional slot for this tourney is the week after the Masters however so competition is even tighter in the 2020, post-Covid edition. It's hard to 'go low twice in a row though' especially on a  warmer and windier day in South Carolina.
Abraham Ancer +650
Oddsmakers have made Abraham Ancer the 2nd biggest favorite to win in RCB Heritage final round betting at +650 just behind Simpson. Ancer is one of the four golfers at -15 heading into Sunday's round but he's been in a groove the last two days shooting a 65 and a 64. Ancer could be a good live betting play early when his odds drop as he has come on strong late with 6 birdies over the last 12 holes the last two days.
Pick: 2-ball Abraham Ancer -130 vs. Tyrell Hatton
Daniel Berger +1000
The last 3 years at Harbour Town have seen the leaders falter on Sunday. Over that span all three winners have come from 4 strokes back to capture the victory. Daniel Berger is only a stroke back but does have an advantage if RCB Heritage betting is headed to a playoff as it looks like it is. Berger defeated Collin Morikawa in extra holes last week at the Charles Schwab Challenge and has put together a 2nd straight solid tournament.
Pick: Berger to win +1000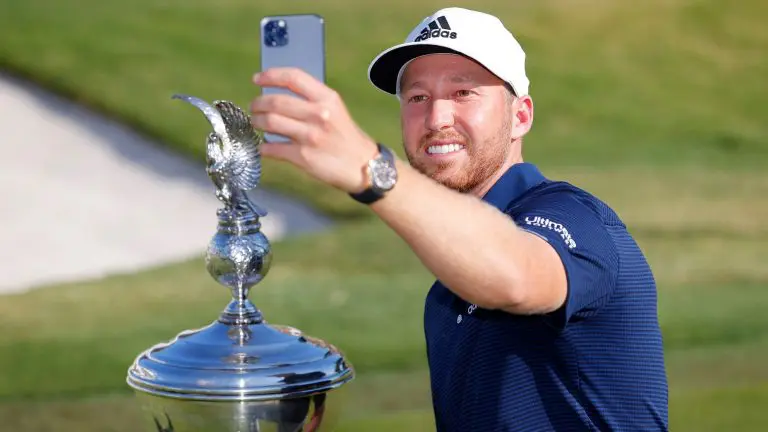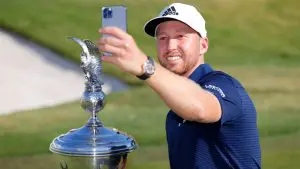 2-Ball Webb Simpson vs. Ryan Palmer
One of the other 2-ball matchups offered on Sunday is Webb Simpson a huge -190 favorite over Ryan Palmer (+145). The big question here is does Simpson have a meltdown in him as the +450 favorite to win and as one of four golfers heading into RCB Heritage final round betting at -15. Palmer enters the day at -15 himself so why such the long odds?
Simpson started the tournament off great with back-to-back 65's, but fell off the pace Saturday with a 68 when everybody else was killing it at the course. Palmer has been a consistent -6, -4, and -5 on the weekend. The 49th ranked Palmer also doesn't have the pressure of #7 Simpson, Sunday's favorite.
Pick: 2-Ball Ryan Palmer +145 over Simpson
Ian Poulter +2000
Keep an eye on Ian Poulter for live RCB Heritage final round betting – to wager against him. Two years ago Poulter headed into Sunday as the leader in this tournament before shooting an atrocious 75 to finish 7th. Actually the last three years at Harbour Town Poulter has been in 2nd, 1st, and 5th after Saturday only to end up 10th, 7th, and 11th, shooting 73 or higher each time. There's something about South Carolina Saturday nights that get to The Postman.
Pick: Against Ian Poulter 2-Ball or Live Holes