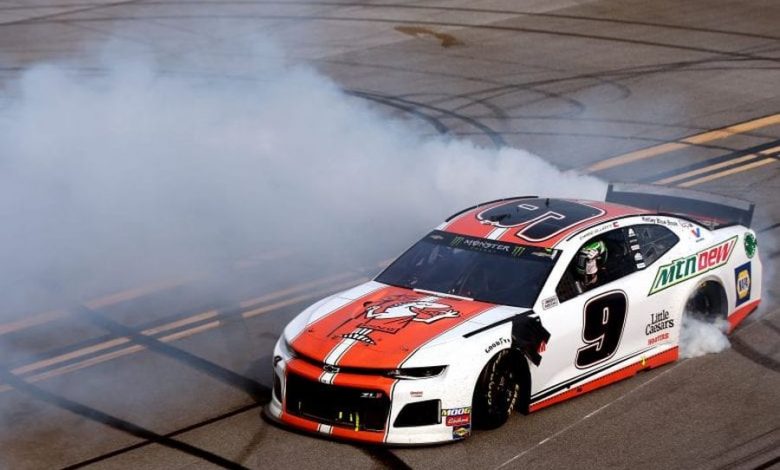 Geico 500 betting preview written by Betting Brain NASCAR expert Cliff "Tire Wear" Johnson. 
Back in 2012 Tony Stewart said races at Talladega 'need to be extended until we crash at least 50% of the field.' He was being (somewhat) sarcastic but it's the kind of statement that needs to be taken into consideration ahead of Sunday's Geico 500 betting.
There's going to be some wrecks today and predictions nearly go out the window as evidenced by yesterday's brutal 0-fer in the Xfinity Series. Play or fade, but here's who I like Sunday from the superspeedway.
Chase Elliott +600
Chase Elliott has the best driver rating of all the entrants in the field on Sunday (94.1). Elliott led 45 laps here a year ago en route to capturing the 2019 Geico 500 checkered flag in a very wild finish. The #9 Chevy will start in 9th in this race and is the favorite at +600. Elliott is in 2nd in the Cup standings, just 8 points behind Kevin Harvick and he should run great in this one.
Pick: Top 3 finish Chase Elliott +180
Ryan Blaney +1200
There's good value on Ryan Blaney for Geico 500 betting as he excels in superspeedway races. Blaney has the 5th best rating of all the drivers at Talladega (89.0) and is coming off a 3rd place finish last Sunday at Homestead. Blaney finished 2nd at Daytona back in February in the last race at a superspeedway and wants to make amends from last year's disappointing 15th finish at Talladega.
Pick: Driver head to head Blaney (EVEN) over Denny Hamlin
William Byron +2800
The biggest thing William Byron has going for him on Sunday is being from Hendricks Motorsports who finished 1-2 at Talladega in 2019 Geico 500 betting. The #24 Chevy is going to be in the mix with 15 laps to go and Byron has posted an almost under-the-radar consecutive top 10 finishes.
Pick: Driver head to head Byron (+120) over Aric Almirola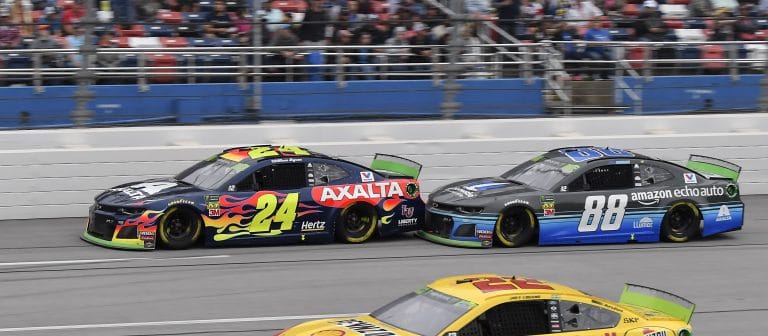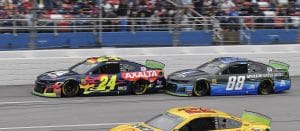 Martin Truex, Jr. +1500
There's great value on Martin Truex, Jr. at +1500 on Sunday considering he's starting from the pole for Geico 500 betting. Pole sitters have won 14 times at Talladega with 55 winners starting in the top 5 in Cup history. The 39-year old has led 11 laps a year ago at the Geico 500 and is looking to rebound from last week's 12th place finish at the Dixie Vodka 400. Truex was 1st and 3rd in the two races prior to a week ago at Homestead.
Pick: Truex top 5 finish+190
Kevin Harvick +1400
Is Kevin Harvick a good fade pick on Sunday from 'Dega considering his struggles at the track? There would seem to be value on the Cup series leader who has 2 wins and 6 top 5's on the season. Taking a look at his recent results in Talladega and you see a 38th place finish after a crash in last year's Geico 500 and ending up 17th or worse in 5 of his last 6 at the famous superspeedway.
Pick: Kyle Busch -115 over Harvick
It's going to be an exciting one on Sunday. Happy Father's Day to all race fans out there.