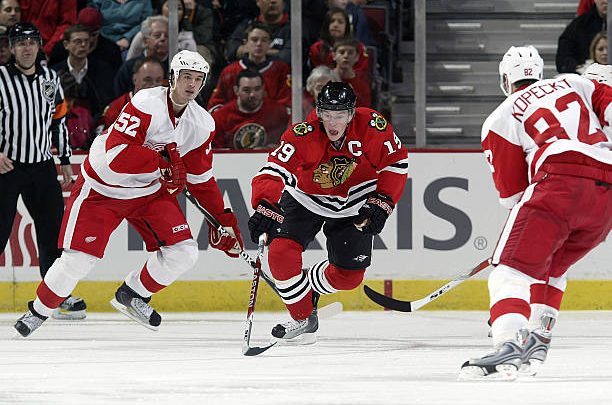 One would assume that the Blackhawks' current 6 game win streak is going to end sometime, but is Sunday vs. the Red Wings that day? There's good value on Chicago (-157) in the February 10th NHL free pick not only because the Hawks are on a roll, but because Detroit is on a back-to-back. The Red Wings have dropped two straight and come in to the Windy City after a 1-3 loss in Buffalo on Saturday afternoon.
Not a Lot to Play for Here for Detroit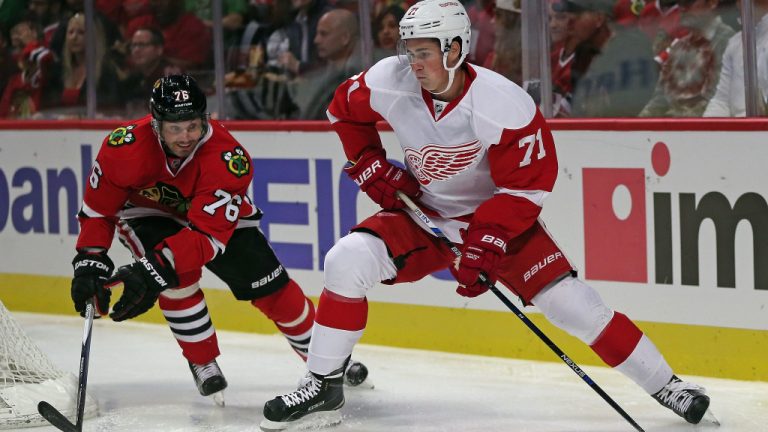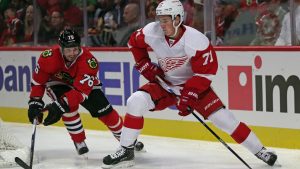 Besides the fact that Sunday's matchup between the Wings and 'Hawks is a former rivalry game for old Western Conference foes, there isn't a lot of incentive for Detroit in this one. Sure the Red Wings would love to snap Chicago's 6-game win streak and at the United Center, but overall Detroit has the 3rd fewest points in the league, just 2 ahead of Ottawa. The trade deadline in two weeks could see a bunch of Red Wings players moving spots including veteran goaltender Jimmy Howard. Detroit would love a top lottery spot as they rebuild  their team around 22-year-old Dylan Larkin, 23-year-old Tyler Bertuzzi and other 19 and 20 year old prospects.
Bertuzzi will miss the February 10th NHL free pick with an upper body injury. That means Larkin will have to carry the offensive load which he's more than capable of doing with 3 goals and 5 points total in the last four games. Howard got the nod in net in Buffalo which means it will be Jonathan Bernier getting the nod between the pipes. The red hot Chicago offense is chomping at the bit to get to Bernier who is 1-3-1 his last 5 although he is coming off a SO vs. Ottawa 8 days ago.
A Rested Chicago Team Should Roll Today…Should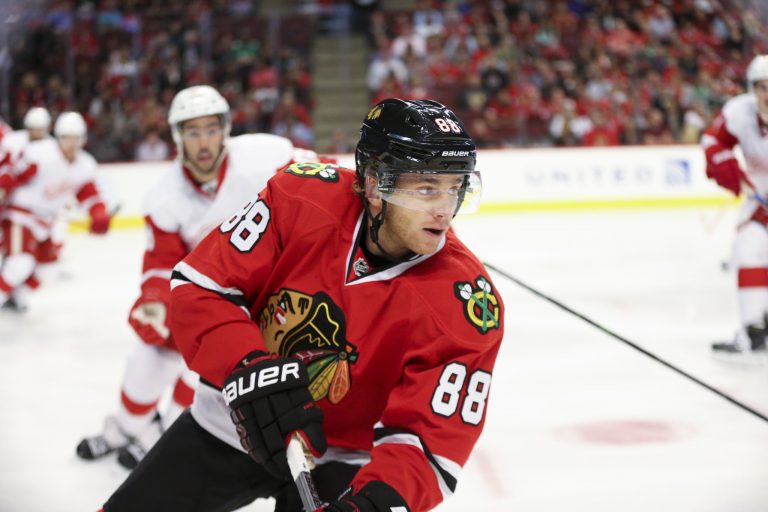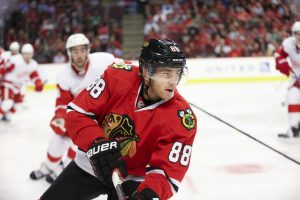 The Red Wings are definitely at a fatigue disadvantage in the February 10th NHL free pick. Detroit is on a back-to-back while Chicago has had the last 2 days off and has only played two games in the last six days. Obviously some complacency could set in with that schedule, but there's extra incentive to 'show up' when a 6-game win streak is on the line. The Blackhawks are also now just 4 points out of a Western Conference wild card spot
Chicago's Patrick Kane has climbed into 3rd place in the league in points after tallying 29 during his current 13 game scoring streak. The Blackhawks have netted an astounding 32 goals during their six game winning streak and the power play that was once dead last in the league is not ranked 10th. Cam Ward will be the beneficiary of that scoring surge today as he gets the start in net. The veteran goaltender has looked much better lately, winning three in a row while allowing just 7 total goals.
February 10th NHL Free Pick Betting
Detroit is fatigued and a bit shorthanded with the Bertuzzi injury. The Red Wings turn to their 2nd string goaltender against one of the hottest offenses in the league. The line seems like it should be Chicago by -180 or more which does raise some red flags. Still, -157 has decent enough value.
NHL Free Pick: Chicago Blackhawks -157