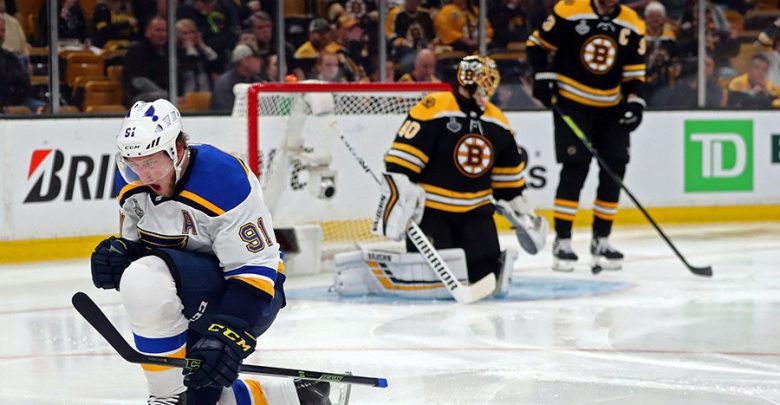 The 2019 Stanley Cup Finals Game 3 free pick appears to have great value on the Bruins who are +100 underdogs….or does it? Yes Boston had won 8 straight postseason games prior to Wednesday's 2-3 OT home loss but suddenly this team has question marks. Not to mention, the atmosphere in St. Louis is going to be insane considering the city hasn't hosted a Stanley Cup Finals game since American Woman by the Guess Who topped the billboard charts. Will there be sugar in the Blues' coffee tonight?
Boston Seeks to Fix 1st Line Issues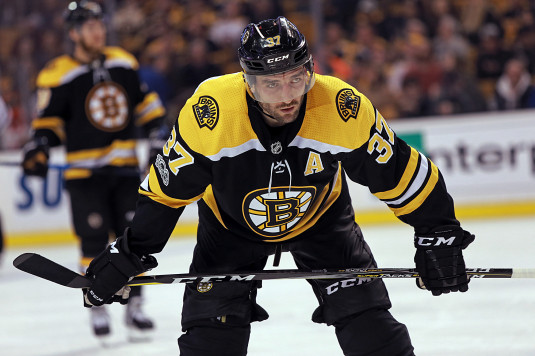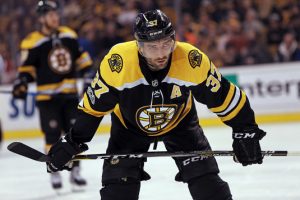 Both the Blues and Bruins have depth, you don't get to the Finals without it. That being said, 1st line play is crucial this time of year. Boston has a 1-1 series tie which is almost a relief for Bruins fans as their top line of Brad Marchand, Patrice Bergeron, and David Pastrnak are a combined -7 through the 1st two games. An assist by Pastrnak and an EN goal by Marchand are the only scoring from this trio thus far. Boston's depth is evident as 19 different players have scored this postseason, but their top line is the straw that stirs the drink with 36% of the scoring. Can they be better on the road in the 2019 Stanley Cup Finals Game 3 free pick?
If the Boston offense struggles again can Tuukka Rask keep the Blues surging offense at bay? The Blues were firing away in Game 2 with 37 shots but the veteran goaltender let 3 of them slip by. He only faced 20 shots in Game 1 and actually had a worse save percentage (.900) stopping 18 of them. Rask has allowed just 4 goals in his last 5 playoff road starts.
Blues Get a Boost From Home Ice Advantage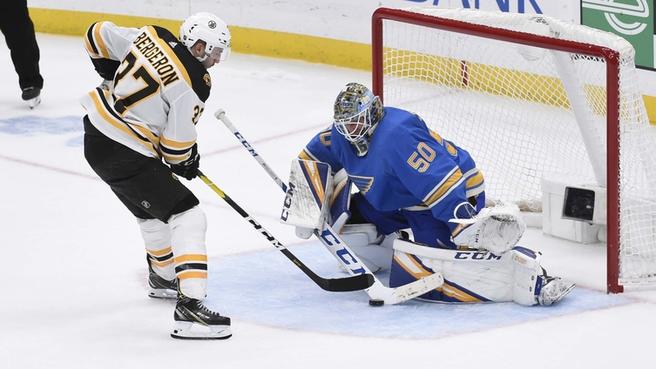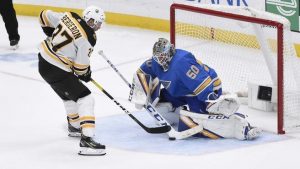 If you though the Toronto crowd was crazy for the NBA Finals wait until you see what St. Louis has in store on a wild Saturday night. The Blues haven't been to the Cup Finals since 1970 where they were swept by these Bruins. While the Boston front line has produced just 2 points so far in this series, St. Louis is dominating up top. The Blues 1st line of Jaden Schwartz (2 assists), Vladimir Tarasenko (2 goals), and Brayden Schenn (goal, assist) have been dominant – and that's been in two road games in front of a hostile Boston crowd. What can the group do at home in the 2019 Stanley Cup Finals game 3 free pick?
It's been a physical series from Torey Krug's hit in Game 1 that knocked St. Louis' Robert Thomas out of the game to the Blues' Oskar Sundqvist returning the favor on Matt Grzelcyk in Game 2. St. Louis showed they wouldn't back down on the road, but will be without Sundqvist who was suspended for his hit. Goaltender Jordan Binnington will get a boost from being in front of his home crowd as well. The rookie has played well in his first postseason, giving up just 2 goals in Game 2 and allowing 3, but on 37 shots, in Game 1.
2019 Stanley Cup Finals Game 3 Free Pick Betting
56% of public bettors are liking Boston even on the road in this one. The Bruins do have great value as an underdog, but Bergeron missed practice on Friday and there are rumblings of an injury. The Blues are without Sundqvist, but his hit also knocked out Grzelcyk so both teams are a bit down. The Bruins hadn't lost in a month before Wednesday, The Blues have committed 5 penalties in each of the first two games, they have to be a bit more even keeled at home don't they? Ultimately, the St. Louis top line is playing too good right now, especially compared to Boston's.
NHL Free Pick: St. Louis Blues -120