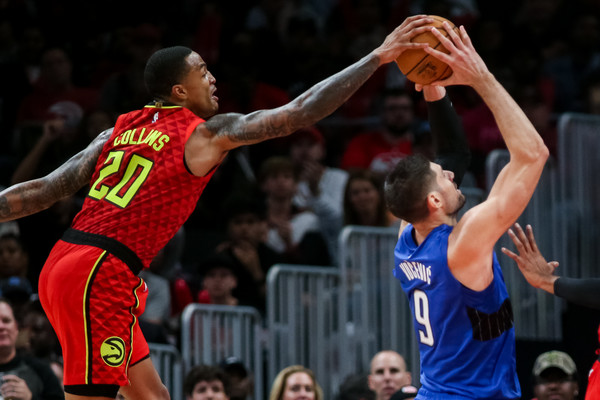 The total for the December 30th NBA betting free pick becomes a little bit harder to gauge as Atlanta will be without Trae Young and his 28.5 points and 8.5 assists per game. It's also a battle of contrasting pace – with or without Young. Atlanta runs the 3rd most possessions in the league while Orlando the fewest. The total is just 208 for Monday night, any way these teams get close to that?
Could Losing Young be a Good Thing for the Hawks?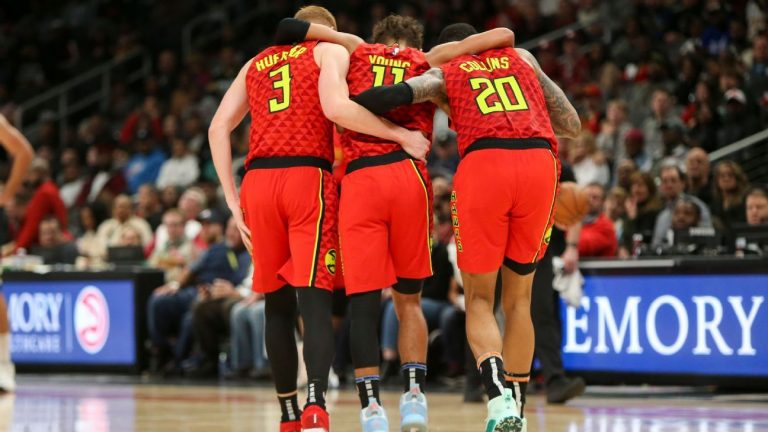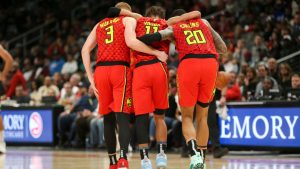 Trae Young is a dynamic scorer that had put up 30+ points in five straight before injuring his ankle. That being said, Young's 35% usage rate could actually be harming the Hawks as they come into the December 30th NBA betting free pick on a 10 game losing streak and with defeats in 20 of their last 22.
The early results of Atlanta's offense without their star PG are pretty tough to swallow. The Hawks ended up losing 86-112 to Milwaukee in the game Young got injured in last Friday and followed that up with an 81-116 loss to Chicago the next night. John Collins had 34 points for Atlanta on Saturday, but Alex Len was the only other Hawks player in double figures with 10.
Atlanta obviously had some offensive struggles with the Bulls' #6 defense in the league, but things don't get any easier Monday as Orlando ranks 9th in that category in home games. 3 of the last 4 visitors to the Amway Center have been held to 97 points or less. That would bode well for an 'under' 208.5 play in this one.
Orlando Dealing With Injuries of Their Own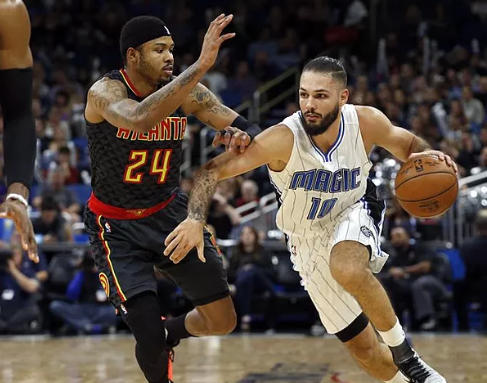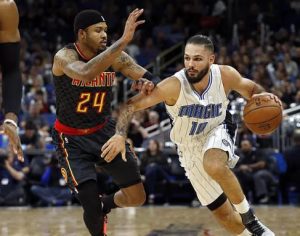 Young won't be the only big name player missing Monday's game as Aaron Gordon (Achilles) will also miss this game for Orlando. Gordon had averaged over 15 ppg in the three prior to getting hurt and had grabbed 11 rebounds in each of those tilts.
The game plan for the Magic is to slow things down to nearly a halt – especially at home and against a (usually) up tempo team like Atlanta. Orlando's last two home games have been a 98-97 win over Philadelphia and a 103-95 victory over Chicago. The Magic are 10-6 at home on the season (Atlanta 3-15 on the road) and spread-wise Orlando is a -10.5 favorite in this one.
It was a low scoring game when these two teams met up at the end of October with Orlando scoring a 103-99 win in Atlanta. Young had 39 points in that game. Orlando has scored 120+ in 3 of 5 head-to-head meetings during the 2019 calendar year but it's hard to see them reaching that number with Gordon out of the lineup.
December 30th NBA Betting Free Pick
It's hard to see Atlanta breaking 100 points in this one, but maybe they find a better groove in Young's second game not starting? 208.5 just isn't a lot of points either, especially if Orlando does pull away and starts to get a bit lax on defense. The Orlando defense and rebounding takes a hit with Gordon out, and Collins can really exploit that absence for Atlanta. 7 of the 10 starting spots in this game rank 22nd or worse defensively vs. position as well.
Pick: Atlanta / Orlando *Over* 208.5