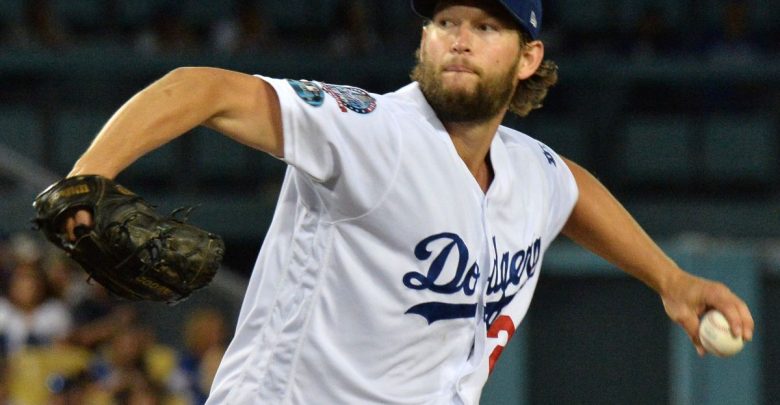 The St. Louis Cardinals are looking to break out of a slump, having dropped their last three games, but they'll have to do it against baseball's best team, the Los Angeles Dodgers. St. Louis takes on Los Angeles in the second of a three-game series Tuesday night at Dodger Stadium, hoping to get back into the win column and the National League Central race.
The Cardinals led the National League Central by a game over the Chicago Cubs after beating Chicago last Thursday, but they haven't won since and now sit 2.5 behind the Cubs in the division. They've also fallen a half-game behind both the Washington Nationals and the Philadelphia Phillies for the Wild Card spots in the National League. Los Angeles has no such problem, as it comes into this contest with baseball's best record at 75-40 and an 18-game lead in the National League West over both the Arizona Diamondbacks and the San Francisco Giants.
The moneyline for this contest has the St. Louis Cardinals +170 and the Los Angeles Dodgers -185. The over/under for the game is 8.5.
Still Not Enough
Miles Mikolas is not having a good year, at least not by the standards he set by going 18-4 in 2018 in his first season back in the majors since 2014. This year, the right-hander is 7-11 with a 4.00 ERA, having allowed 17 home runs in 22 starts. He does have two wins in his last four outings and deserved a better fate than a loss in his last start. Against the Cubs, Mikolas went 5 2/3 innings, allowing just six hits and one unearned run but ended up taking the loss.
The Cardinals' offense has had its troubles at times, and those have shown up over the last three games. St. Louis has scored just five runs during this three-game losing streak, including being shut out by the Dodgers in the series opener. The Cardinals are getting some players back from the injured list, with Marcell Ozuna and Matt Carpenter rejoining the team recently, but after managing just two hits in the opener, there's definitely a lot of room for improvement.
Back In Form
In contrast to Mikolas, Clayton Kershaw has been much better this year than he was in 2018. Kershaw had a streak of eight straight seasons of double-digit victories come to an end last season, but he is 10-2 this season with a 2.85 ERA. He's also been untouchable at home, going 7-0 with a 2.35 ERA. The veteran left-hander hasn't taken a loss since June 29 and comes into this contest with 122 strikeouts and 27 walks in 123 innings pitched this season.
St. Louis got a first-hand look at the offensive spark that Cody Bellinger supplies the Dodgers' offense in the opener, with Bellinger hitting his 37th home run. Bellinger ranks in the National League top five in batting average (.325), home runs, RBI (88), runs (90), walks (69) and slugging percentage (.675). Of course, he's not the only dangerous batter for the Dodgers, with Joc Pederson, Max Muncy and Justin Turner all very capable of carrying the team when they get hot.
Dodgers Win Again
St. Louis is in a very rough stretch and playing in a place that is going to be hard to get a win at. Mikolas has pitched a bit better lately, but his penchant for giving up home runs will likely bite him again in this one. Kershaw's brilliance at home continues in this one. I'm taking Los Angeles -185 to get the win.