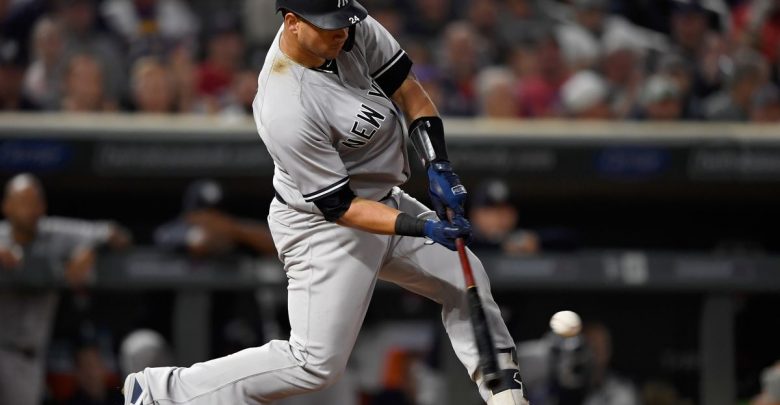 Despite a 10-1 loss on Wednesday, the New York Yankees will try to secure a series win Thursday night against the Seattle Mariners. After winning two of the first three games, the Yankees are -170 favorites to win on Thursday.
The Mariners continue to be one of the most inconsistent, topsy-turvy teams in baseball. Wednesday's win brought them back above .500 and three games back of the Astros in the AL West. However, it was just their second win in the last 10 games, a stretch that began with a six-game losing streak, canceling out such a promising start.
Meanwhile, the Yankees continue to keep their heads above water despite being hit with an unfair amount of injuries early in the year. Dating back to the middle of April, the Yankees are in the midst of a 17-6 stretch of games, keeping them just two games back of Tampa Bay in the AL East.
Make it Happ-en
JA Happ will get the start for the Yankees on Thursday night. He's had a rough start to the season, but the Yankees need him to give them some good outings with James Paxton and Luis Severino currently on the IL. In his seven starts, Happ is just 1-3 with a 4.93 ERA, well below the standard that he's set in recent years. Happ has had a couple of impressive outings this year, but he's gotten knocked around more times than not.
On top of that, Happ has struggled against some of Seattle's hitters. Tim Beckham is 7 for 22 with four extra-base hits against Happ while Ryon Healy had three home runs in just five at-bats versus Happ. In addition to those two, the Mariners have a string of right-hand hitting sluggers in Edwin Encarnacion, Mitch Haniger, and Domingo Santana who are a combined 6 for 16 (.375) in their careers against Happ. The likes of Haniger, Beckham, and Encarnacion are all swinging a hot bat right now, which could make things tough on the lefty.
Starting to Leake
The Mariners will send Mike Leake to the mound Thursday night. Much like Happ, he's been far from his best early in the season, posting a 4.91 ERA over seven starts. Leake's biggest problem this year has been giving up the long ball. In 40.1 innings of work, he's already allowed 11 home runs, including six in his last three starts.
The Yankees may be missing a couple of their big bats, but their lineup still possesses plenty of power. Luke Voit and Gary Sanchez both have double-digit home run totals this year. Brett Gardner and Clint Frazier have also stepped up with six home runs each in the absence of Aaron Judge and Giancarlo Stanton. D.J. LeMahieu is also hitting .500 over the past week, so there are still reasons to fear New York's lineup.
Still the Bronx Bombers
With Leake giving up so many home runs this year, he'll be vulnerable at Yankee Stadium. Despite scoring just one run on Wednesday, the Yankees scored 12 runs over the first two games of the series. Look for them to get back on track against Leake. Bet on the Yankees -170 to beat Seattle on Thursday.