Free Expert Sports Picks
NHL Picks
Saturday May 11th NHL Playoffs Free Pick: Blues at Sharks
St. Louis and San Jose Both Survived Game 7's; Meet Up in Conference Finals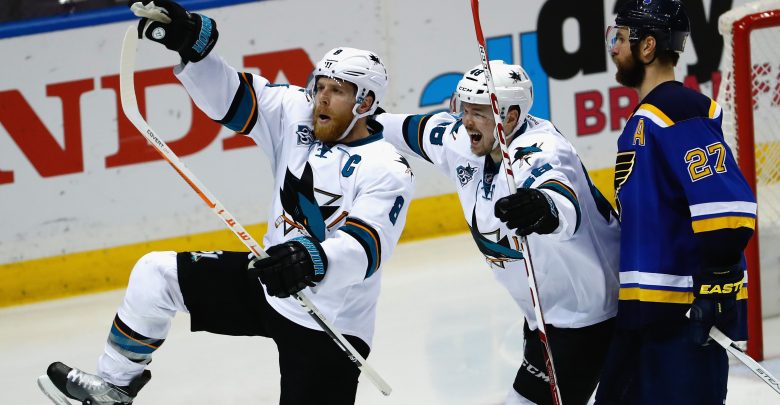 Both the Blues and Sharks are battle tested heading into the May 11th NHL playoffs free pick. St. Louis was able to outlast Dallas 2-1 in OT on Tuesday, earning a spot in the Western Conference Finals. The Blues last appeared this deep in the postseason in 2016, when they were beaten 4-2 by, you guessed it, the Sharks. San Jose is a -128 favorite on Saturday, three nights after taking down the Avalanche 3-2 in their own elimination game. With the extra day of rest, does St. Louis have value as +128 underdogs?
St. Louis Turns to Strong Defense to Steal Game 1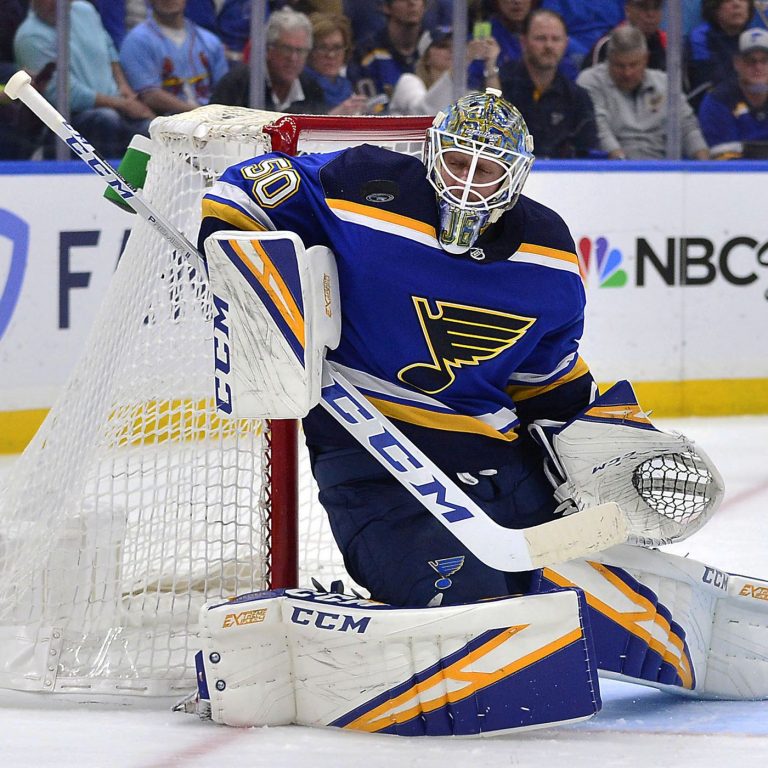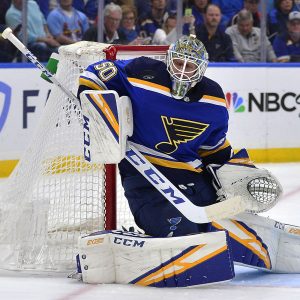 It's no secret the Blues have gotten to this point in the season thanks to their defense. St. Louis was a top 5 defense in goals against and SOG vs. as well as a top 10 team in the penalty kill. Rookie goaltender Jordan Binnington was an amazing 24-5-1 with 5 shut outs. Binnington has allowed 2 goals or less in 8 of 13 postseason games thus far, and has given up just 4 scores total in the last three games. San Jose has a great offense (2nd in scoring), but Binnington has been an effective equalizer since taking over the starting duties.
Can Binnington alone be enough to propel St. Louis to a victory in the May 11th NHL playoffs free pick as +116 road 'dogs? It's hard to expect much from the Blues offense that has been held to 2 goals or less in 4 of the last 6 games. The Blues did have a couple 4 goal outbursts in Round 2 vs. a tough Dallas goaltender in Ben Bishop however. Jaden Schwartz has 8 goals in 13 postseason games this year and Vladimir Tarasenko has four PP goals these playoffs.
Jones Has Been Effective For San Jose When Needed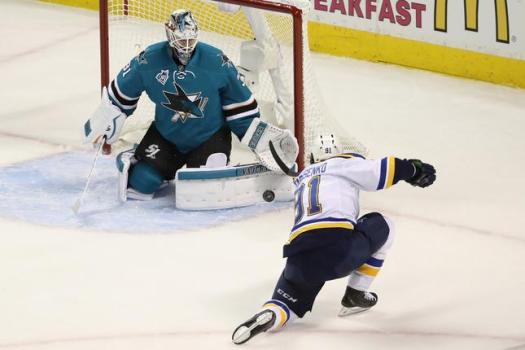 Ask San Jose fans what their biggest worry in the May 11th NHL playoffs free pick and they'll almost all say the instability of Martin Jones between the pipes. Jones had the worst save percentage of his career during the regular season (.896) and was pulled twice in the first round series vs. Vegas. Yet, here the Sharks are in the Western Conference Finals and Jones has to get at least a little bit of credit for that. Jones also has two Game 7 victories this postseason and has the experience edge with 54 playoff starts in his 5 year career.
The positive thing for San Jose is that their high scoring offense doesn't necessarily need Jones to be great in net – just kind of good. The Sharks were a top 6 offense in the league in goals, SOG, and power play percentage during the regular season. They have also netted at least 3 goals in 6 of the last 8 playoff games. Brent Burns had 9 points in the four games at the SAP Center last round vs. Colorado. Tomas Hertl has 3 goals the last 2 games in the Shark Tank and Logan Couture had a hat trick at the Pepsi Center. C Joe Pavelski also returned Wednesday after missing the previous six games and contributed immediately with a goal and an assist.
May 11th NHL Playoffs Free Pick Betting
San Jose's strength is their offense, which can be neutralized by Binnington in net and a fresh St. Louis defense. The Blues don't score much, and Jones should be adequate between the pipes for San Jose. This leads to a likely low scoring game.
NHL Playoffs Free Pick: Blues / Sharks *Under* 5.5