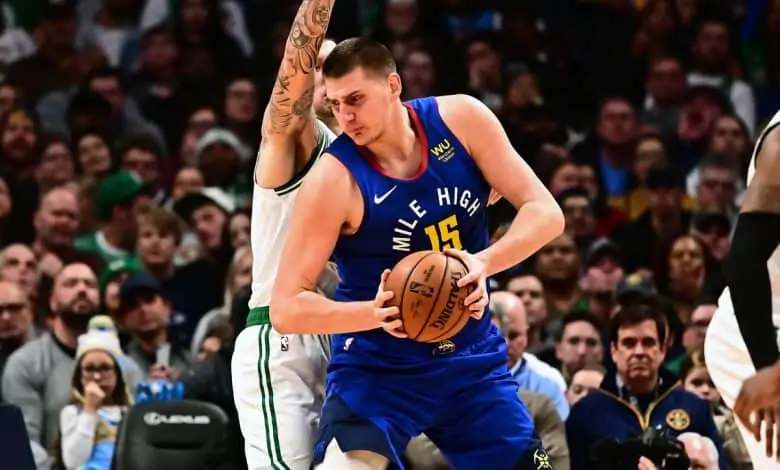 Boston hasn't done a lot to inspire bettors heading into the February 16th Nuggets at Celtics pick. Brad Stevens' team has dropped consecutive games to the two worst teams in the East, falling 108-102 at home to Detroit and 104-91 at Washington on Sunday.
The Nuggets may look like a good play getting 2 points and on a 3-game win streak – but they aren't. Denver is 7-5 on the road this year, but they also haven't played a true East Coast game since a January 12th 116-122 loss at the Nets. The Nuggets are also coming off a huge 122-105 home win over the Lakers on Sunday, putting them in the proverbial letdown spot.
Nuggets on the Road and Shorthanded
Denver comes in on a 3-game win streak, but that's a bit misleading as one of those wins was against a defunct Cleveland team (133-95) and the other was a 2-point victory over a shorthanded OKC squad – both at home. Make no mistake, the 122-105 win over the Lakers was impressive, but to be fair it was L.A's first road game after five straight at the Staples Center.
There's nothing about Denver's recent play that makes you fade them in the February 16th Nuggets at Celtics pick. Instead, it's the intangibles. Denver hasn't gone to the East Coast in a month, is due for a letdown after beating the Lakers, and are up against a Boston team saying "WTH?" after consecutive losses to the Pistons and Wizards. This game should not have a 2-point line.
The intangibles aren't even touching on the fact that Denver is a bit shorthanded ahead of Tuesday's tilt. Paul Millsap (knee) is out, Will Barton is still tending to personal issues, Denver has been without starting SG Gary Harris since January 31st and now Monte Morris is questionable with a shoulder ailment.
Boston Has All the Advantages
The Celtics are dealing with some injuries themselves with Marcus Smart on the shelf for quite some time now and Daniel Theis joining him on the pine with a sprained right finger. Those losses aren't as bad when you can still trot out a Kemba Walker, Jaylen Brown, and Jayson Tatum lineup however.
One other thing favoring the Celtics on Tuesday is that Denver could simply shut it down on their first trip out East in awhile. It's the old "lose one to win three" strategy like Angelina Jolie in the movie Wanted as Denver visits Washington on Wednesday and has very winnable games at Cleveland and Atlanta to close out their road swing.
Make no mistake, the combo of Nikola Jokic and Jamal Murray could take over Tuesday's tilt leading Denver to an underdog road win. Jokic has some sort of double double in five straight and Murray has gone for 22+ points the last two. They will wear down quickly on the road in this matchup though.
Free February 16th Nuggets at Celtics Pick
There's no way I'd take Denver here. Maybe a bet on the over 220.5 but it's possible the Nuggets don't break 100 in this game. The Celtics favored by just 2 is dumbfounding, but also awesome.
Celtics 119 – Nuggets 102
Free Pick: Boston -2