Even though the Rays have fallen out of 1st place in the AL East, they've shown to be contenders for the long haul so far this weekend vs.the Twins. Tampa Bay took the opener 14-3, battering Martin Perez but gave up 2 runs in the 9th on Friday to fall 5-3. Oddsmakers are giving the edge in the June 1st MLB free pick to Minnesota, but only slightly (MIN -116, TB -105). The total also seems a bit on the low side at just 8.
Twins Look to Get Their Bats Going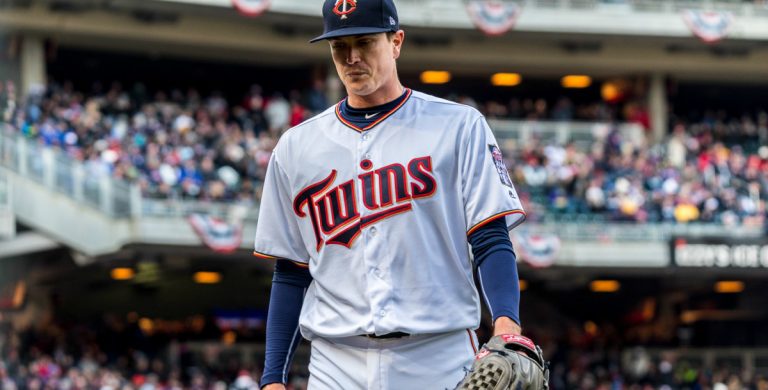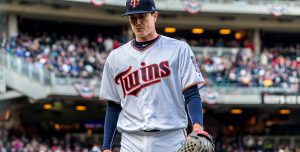 Minnesota has breakout potential on offense, but they've largely been held in check the last four games. After scoring 24 runs in the final two games in Anaheim and sweeping the White Sox by a combined score of 26-5, the Twins have been held to 5 runs or less in each of the last four games. Granted, they are still 2-2 over that span and have still built up a 10.5 game lead in the Central. Oddsmakers are expecting another relatively low offensive output in the June 1st MLB free pick with a total set at just 8. Minnesota has faced TB starter Chirinos just 10 times total, with Eddie Rosario getting the team's only hit.
If the Minnesota offense fails to break out Saturday, it puts more pressure on starter Kyle Gibson. The right-hander has had some solid outings lately, allowing 2ER or less in 5 of the last 7. There have been a couple shaky starts mixed in there too though, such as giving up 4ER to Seattle two starts ago including 2 HR. Gibson made one start at the Trop last season, allowing 4ER in 6.1 IP in a 10-1 Twins loss last April.
Tampa Bay Looks For Strong Pitching Yet Again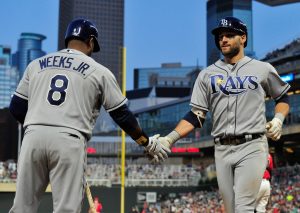 Even though they sometimes employ the 'opener' in games, it's working as Tampa Bay has posted the league's #1 ERA and #2 WHIP through the first couple months of the 2019 season. On Friday night the Twins were the first team in the last 9 games to score more than 3 runs vs. the Rays. Yonny Chirinos gets the start in the June 1st MLB free pick, and he's been a major part of the TB pitching success. He's been a bulk reliever but also a starter, and has posted a 2.08 ERA as a starter. Chirinos has pitched 17.1 innings in his last four appearances, allowing just 3ER total. The right-hander was pulled after 5 innings of no hit ball in his last appearance after throwing just 69 pitches.
The Rays scratched out just 4 hits in Friday's loss, a big contrast to the 14 run, 16 hit outburst from Thursday. Every Rays batter got a hit in that 14-3 shellacking led by Avisail Garcia going 3-4. Kevin Kiermaier accounted for two of the Rays runs with a home run on Friday and he should be in line for another big day on Saturday. In his career, Kiermaier has gone 5-11 (.455) vs. Gibson with 3 doubles.
June 1st MLB Free Pick Betting
There's value on both teams in this one. The Twins have a tough pitching matchup, but they are also 10-2 in their last 12 road games. You don't know what to expect from Gibson, especially on the road where his ERA is 4.73. At the same time even if Chirinos is dominant, he'll likely only throw 4-5 innings. Factor that in with offensive potential from both teams and this game should be higher scoring than expected.
MLB Free Pick: Twins / Rays *Over* 8