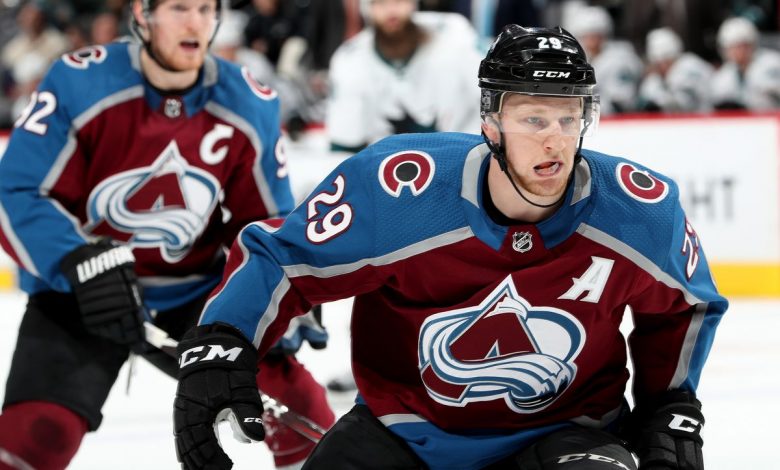 Oddsmakers like Colorado a lot heading into August 22nd Stars vs Avalanche betting. The Avs are -165 favorites in game one after dispensing Arizona 4-1 in the first round. Colorado had the 4th highest scoring offense during the regular season, and they'll be up against the Stars who ranked 2nd in goals against.
The Stars are +150 underdogs after coming back from a 1-2 deficit to win their first round series 4-3 vs. the Flames. Dallas has fought hard behind backup goaltender Anton Khubodin after Ben Bishop has been out since game two vs. Calgary with an undisclosed ailment. Colorado's offense is a different animal though.
Stars Are on a Nice Run
It's a fast turnaround for Dallas as they wrapped up their series vs. Calgary with a 7-3 win on Thursday after falling down 0-3. The Stars might want to play as quickly as possible though as they've rattled off three straight wins and have scored 5+ goals in three of the last five.
Dallas has some value at +150 considering they won all four games during the regular season before falling 4-0 in round robin play after the restart. The Stars have a talented top line of Tyler Seguin, Alexander Radulov, and Jamie Benn. Dallas' leading scorer for the postseason is Joe Pavelski who has six goals in his first postseason with the team. That's the type of scoring that can keep up with the Avs' powerful offense.
Bishop is still questionable for Saturday, but he's struggling anyways with 4 goals allowed in each of his two outings after the restart. Khubodin has allowed 8 goals during the three game win streak for Dallas and he's faced 40+ shots twice over that span. Khubodin stopped 38 of 39 shots vs. Colorado in November but gave up 4 on 40 SOG when they met up August 5th.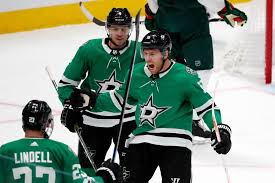 Can Colorado Be Stopped Offensively?
The Avalanche did lose one to Arizona in the 1st round, 4-2 in game three despite firing 51 shots at Darcy Kuemper. That defeat lit a fire under Colorado though as they went on to close out the series by a combined score of 14-2 over the next two games.
Colorado's top line is arguably the best scoring threat in the NHL. Nathan Mackinnon is on a tear with 13 points this postseason, tops in the league. Gabriel Landeskog hasn't scored since the restart but has 8 assists while Mikko Rantanen has tallied 3 goals and 7 assists. When you combine that with Nazem Kadri (5 goals, 6 assists) on the 2nd line that's a lot of peppering the opposing goaltenders face.
Philipp Grubauer had a solid round one but he was facing a Coyotes team that was 23rd during the regular season in scoring. Either way, the Colorado goaltender allowed four goals in four games but had three contests where he faced 24, 15, and 14 shots. Dallas was just 23rd this year in SOG so maybe the Avs defense can continue to ease the stress on Grubauer.
August 22nd Stars vs Avalanche Betting Pick
It's hard not to like Colorado a lot here especially with the extra days rest. What this series is going to feature though is a lot of star-studded scoring talent and 5.5 is too low of a total. We could see that 6.5 by game 4 or sooner.
Pick: Over 5.5