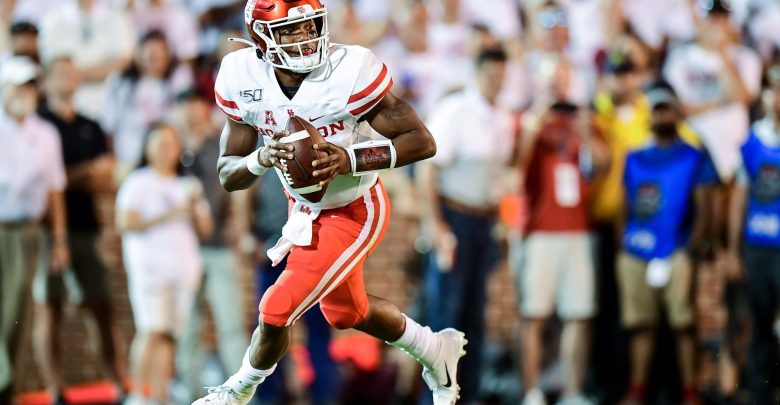 The visitors are huge favorites in the NCAAF week 3 Washington State at Houston free pick as WSU is listed at -9 on the road on Friday. The line opened at Washington State –6.5 but has climbed a bit as 51% of the public likes Mike Leach's #20 team in the nation. Can Houston find some defense to keep this one close at home?
Washington State Faces First Real Test of 2019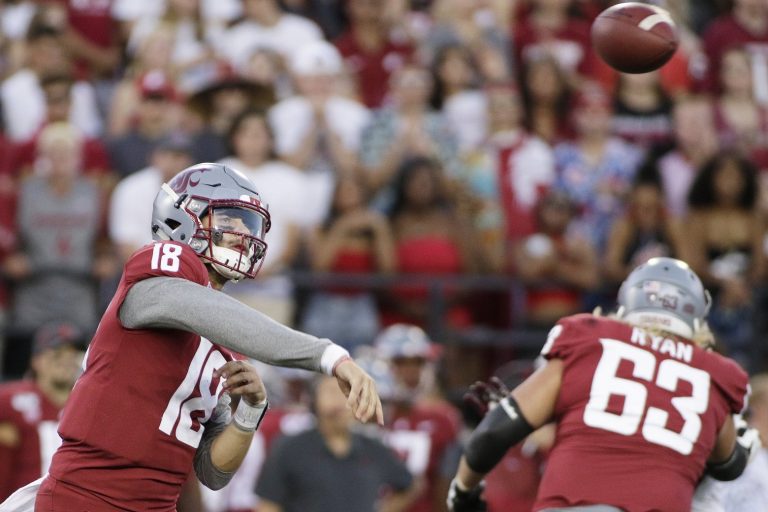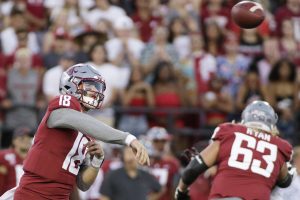 The opening two weeks of the 2019 college football season couldn't have lined up any better for the Washington State Cougars. WSU has started off 2-0, while putting up 117 points in the process. Yes the Cougars were supposed to win those games as -33 point favorites over New Mexico State and -43 vs. Northern Colorado but the two 'tomato cans' have allowed Leach's team to get some footing.
Washington State had the most wins in school history last season with an 11-2 record but they also lost QB Gardner Minshew to the NFL. Minshew had 4779 yards passing last year to go along with 38 TD. The heir apparent to Minshew is Anthony Gordon and so far the returns are amazing for the Senior who has completed 81% of his passes and has 9 TD to just 1 INT through two games. The competition wasn't the best, but those are gaudy numbers. Plus, Houston ranked 126th in total defense a year ago so another big night for WSU and the Air Raid offense is likely (O/U 74).
It's hard to gauge the effectiveness of the WSU defense for the NCAAF week 3 Washington State at Houston free pick considering they haven't been challenged yet through two weeks. Northern Colorado did rush 54 times for 216 yards last week which makes Houston plus the points look appealing.
Can Holgorsen Navigate a Win Over His Former Mentor?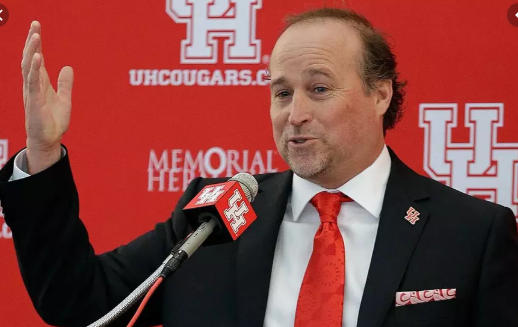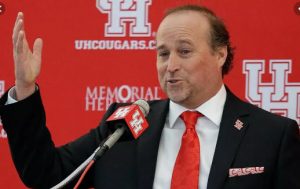 One of the things that makes the NCAAF week 3 Washington State at Houston free pick hard to handicap is the coaching intangibles. Dana Holgorsen and Leach coached together at Valdosta State and eventually Holgorsen became the offensive coordinator under Leach at Texas Tech. Both teams run the same type of spread offense that is designed to get players the ball in space and it's why you need a telescope to see Friday's O/U of 74.
Forget the 9 points, there's a lot of people that think the Cougars can potentially pull off the outright upset. A lot of that has to do with Houston's QB D'Eriq King who threw for 36 TDs and ran for 14 a year ago despite missing 2-1/2 games. That wasn't even in Holgorsen's Air Raid system either. King went just 14/27 for 186 yards and 2 TD in the opener – but that was against Oklahoma and he did break 100 yards rushing. The Senior was also contained last week throwing for just 139 vs. Prairie View A&M. Is King struggling to learn the complex system?
The Houston defense has already faced a huge test – albeit one they probably failed – in giving up 49 points to Oklahoma in the season opener. Jalen Hurts had 6 total TD as OU racked up nearly 700 yards but it has to at least have the Cougars prepared for Friday night's matchup with Washington State. UH bounced back much better a week ago, holding Prairie View to just 70 yards on 34 rushes.
NCAAF Week 3 Washington State at Houston Free Pick
These two coaches are very familiar with each other which does help going against such a unique offensive attack. Houston doesn't look like they've familiarized themselves with Holgorsen's playbook ,especially QB King who has had two pedestrian outputs. Washington State has looked good through two weeks, but they haven't played anybody and both games were at home. Houston will benefit from already having traveled to Norman and could give WSU a run for their money in this one.
Pick: Houston Cougars +9