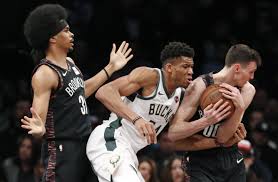 The Bucks have clinched the Eastern Conference as they have a 3.5 game lead over Toronto with just 3 games to play in the regular season. Milwaukee is back home after a three game road swing and are thus -6 favorites in the April 6th NBA free pick. That line may come as a bit of a surprise as the Bucks' opponent Saturday, Brooklyn, is in a dog fight for playoff seeding and is even no sure thing to make the postseason at all.
Nets Fighting for Postseason Lives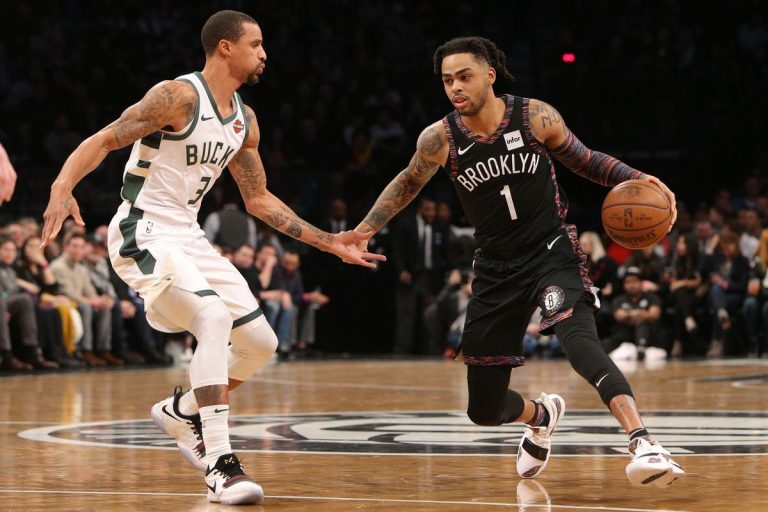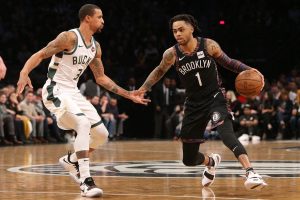 Heading into Saturday's game in Milwaukee, the Nets sit in the 7th seed in the East with three games remaining. That might seem like a nice spot to be in, but Brooklyn is tied with Detroit who is in the 8th seed and the Heat and Hornets are both within 2 games at the 9th and 10th seed. The April 6th NBA free pick is definitely a must win for Brooklyn, especially with games against Indiana and Miami remaining in the upcoming week.
The Nets do come into Saturday's affair having lost 4 of their last 5 games. One of those defeats came five days ago vs. these Bucks in a 131-121 Milwaukee win. The Bucks scored the 10 point win despite being on a back-to-back and with the Nets as -1.5 home favorites. Milwaukee was also playing without Khris Middleton in that game. Regardless, Brooklyn should be in the hunt in the rematch, especially if D'Angelo Russell can continue his stretch of 27+ point games in 6 of the last 8.
Who Is on the Court For Milwaukee Tonight?
The Bucks are in a weird spot having clinched the NBA's best record with just under a week left in the regular season. You don't want to be rusty for the playoffs after resting players too much this week, but at the same time you want guys like Giannis Antetokounmpo and Middleton to be fresh – and most importantly healthy – for the postseason. One good thing is that Milwaukee is at home for their final three games of the regular season as well as for the first two games of their opening round playoff series.
Okay @Bucks you locked up the #1 seed, congrats . Now rest everybody, including Coach Bud, on Saturday thank you. ????????

— Tommy (@Tomfoolery213) April 5, 2019
Five Bucks players had at least 14 points in Monday's win over the Nets led by Eric Bledsoe's 29 and Antetokounmpo with 28. Milwaukee also has an 18 and a 14 point win over the Nets this season as they've gone 3-0 vs. Brooklyn so far. Bledsoe played just 2:36 on Thursday after getting ejected after a skirmish with Joel Embiid so he should be rested Saturday at least.
April 6th NBA Free Pick Betting
The line on this contest opened at MIL -8.5 but has been adjusted to MIL -6 depending on who the Bucks put on the court. Brooklyn hasn't been playing very well lately, but they desperately need this contest. If Milwaukee takes a lax approach to this one as it's a meaningless game, the Nets should be in line for an outright W.
NBA Free Pick : Brooklyn Nets ML +205