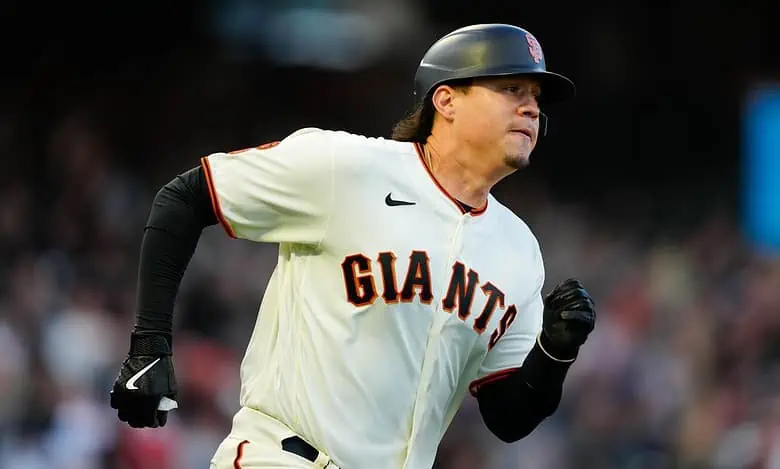 Now that the calendar has been flipped to September, the playoff races throughout MLB are really starting to heat up. The San Francisco Giants are in Chicago to face the Cubs on Tuesday night, and this series will have a big impact on the NL Wild Card race.
San Francisco is currently just outside of the playoff field in the National League, but they are only a half-game back. The Giants are currently in the middle of a four-game losing streak, including a 5-0 loss in the series opener.
The Cubs have been on a remarkable roll since the beginning of July, as this team has lost just one series in the last two months. Chicago is currently sitting at 74-64, and they are holding onto the second Wild Card spot.
The Cubs are the moneyline betting favorites at -125 in game two of this important series.
Giants Struggling to Score
San Francisco hasn't been a great offensive team all season long, but things have really gotten bad of late. The Giants have scored just four total runs during this four-game losing streak, and they have been shut out two straight games.
Wilmer Flores leads the team with 20 home runs this season, but you shouldn't expect to see the Giants doing much slugging. San Francisco is typically a team that will get on base, but opponents just aren't giving them any opportunities.
San Francisco is a team that has a team ERA of 3.97 this season, and pitching will have to keep them in this game. Ryan Walker will make the start in this game, and he has an ERA of just 2.16 this season.
Hendricks Starting For the Cubs
Kyle Hendricks has started some huge games for the Chicago Cubs throughout his career, but he is having one of the best runs of his career. Hendricks has gone just 5-7 overall this season, but he has an ERA of just 3.59 this season.
The Cubs have been winning games in a variety of ways, but they can typically count on Hendricks to keep them in every game that he starts. Chicago also has a dominant bullpen full of flamethrowers, and that group is rested after an easy day on Monday.
Cody Bellinger has been awesome this season for the Cubs, as he leads the team with 23 home runs, 84 RBIs, and a .320 batting average. The Cubs have a very deep lineup, and they are one of the highest-scoring teams in the National League.
Cubs Continue to Win Games
The San Francisco Giants are going to have better luck on offense on Tuesday night, but you still shouldn't expect to see them have a big night. San Francisco doesn't have a ton of power, and stringing hits together against Hendricks won't be easy.
The Cubs come into this game with a ton of momentum, and Hendricks has been pitching terrific of late. The veteran is going to give his team another quality outing, and the offense will then do its job yet again.
Bet the Chicago Cubs -125 as they beat the Giants for the second straight game to clinch another series win.