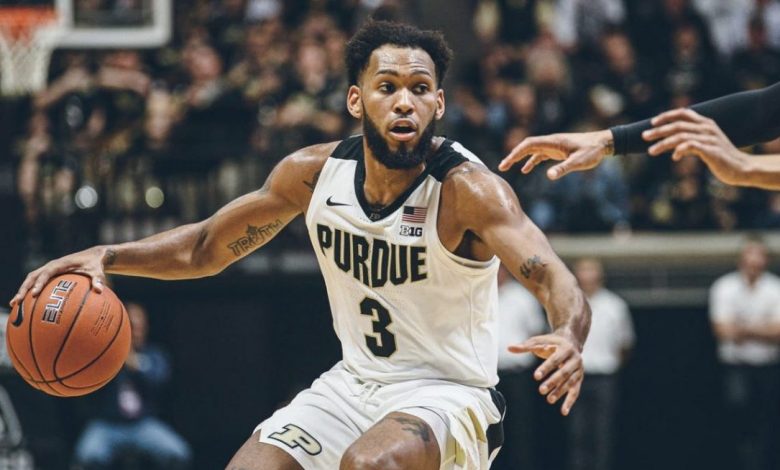 The Purdue Boilermakers hit the road for the first time this season when they visit the Marquette Golden Eagles Wednesday night as part of the Gavitt Games. The Big Ten and Big East are squaring off in eight matchups this week, with the Big East winning two of the first three contests.
Purdue is coming into this game off a loss over the weekend to Texas, falling 70-66 at home. The Boilermakers opened their 2019-20 campaign with a 79-57 rout of Green Bay. Marquette has played just one game this season thus far, an 88-53 win over visiting Loyola (Md.) on the opening night of the college basketball season more than a week ago.
The moneyline for this contest has the Purdue Boilermakers +100 and the Marquette Golden Eagles -120. Marquette is favored by just one point playing at home, while the over/under for the game has been set at 142.5.
Still Tough
Purdue may have said goodbye to one of the greatest scorers in college basketball last season, Carsen Edwards, but the Boilermakers are still a solid team that won't be easy to beat this year. Senior guard Jahaad Proctor leads the team in scoring with 19 points a game through two games, having come to the Boilermakers as a transfer from High Point in the offseason. He and backcourt mate Eric Hunter Jr. (13.5 points) will likely be taking the roles of scorers this season for coach Matt Painter.
You can't talk about a Painter-coached team without mentioning physical defense, and this team will have a lot of that this season. Guard Nojel Eastern averages just six points a game, but he's one of the most dangerous players for the Boilermakers, able to lock down on the opposition's top scorer. Matt Haarms, a 7-3 junior center, provides low-post scoring (12.5 points) as well as 4.0 blocks per game to shut down drives to the rim. Forward Aaron Wheeler is also a defensive pest, averaging three steals a game thus far.
Still Shooting
Markus Howard picked up where he left off in the season opener, scoring 38 points on 7-of-10 shooting from three-point range in the Golden Eagles' easy win. The 5-11 junior guard is coming off a season in which he averaged 25 points and shot 40 percent from three-point range. Howard definitely has the green light to shoot whenever he feels open — a la Edwards last season for Purdue — with coach Steve Wojciechowski counting on him to carry this team.
The Golden Eagles' defense was in midseason form in the opener, holding Loyola to 30.8 percent shooting and 53 points. Junior forward Theo John was amazing in Marquette's first game, blocking a career-high eight shots while grabbing a team-high eight rebounds. He'll be key in battling Haarms on the interior. Utah State transfer Koby McEwen can also help inside, coming off an 11-point, seven-rebound game in his Golden Eagles debut.
Purdue Wins A Tight One
The Boilermakers have a lot of experience on their roster, as well as some experience in defending a high-scoring guard, at least in practice. Purdue has a bit too much balance for the Golden Eagles to keep up with and should be able to get the Big Ten a win in this contest. I'm taking Purdue +1 to earn the road victory.