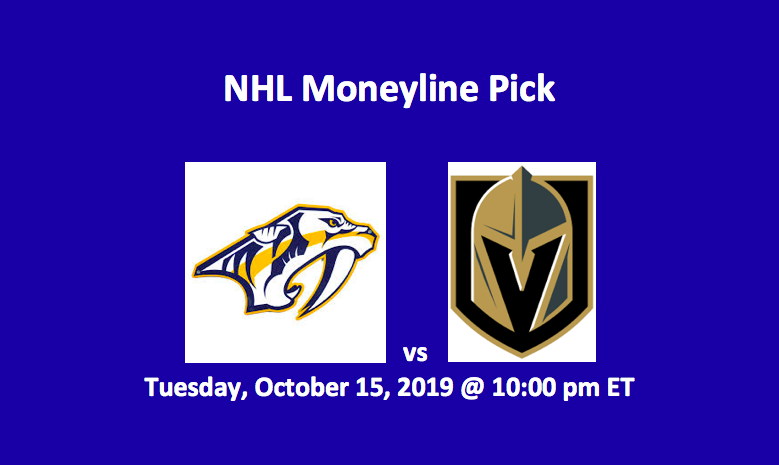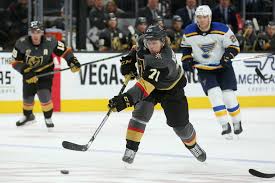 Our Predators vs Golden Knights moneyline pick looks at the projected outcome in the first meeting between these clubs this season. Vegas rides a two-game win streak into the contest while Nashville dropped their last game against Los Angeles. The Golden Knights currently sit in third place in the Pacific Division with a 4-2-0 record while the Preds are 3-2-0 on the year. Our Golden Knights vs Predators moneyline pick expects a close game between these two Western Conference teams. First, let's consider goaltending.
Predators vs Golden Knights Moneyline Pick – Goaltending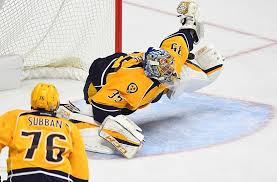 Pekka Rinne will make his fourth start of the season for the Predators. While he has yet to lose a game this year, he hasn't been particularly strong in his three starts. Rinne has a 3.00 GAA and a .894 save percentage on the season. He has allowed 9 goals on the 85 shots he has faced. In his last outing, the Finnish netminder allowed five goals on 26 shots against the Washington Capitals. Rinne will look to rebound against a Vegas team that is averaging four goals per game.
Marc-Andre Fleury will make his sixth start of the year for the Golden Knights. He has had a great start to the season winning four of his five games. Fleury currently owns a 2.13 GAA and .933 save percentage on the 180 shots he has faced thus far. In his last outing, he allowed two goals on 38 shots to Los Angeles. This matchup with the Predators will be his fourth contest on home ice. While his single loss was in a home game, he has stopped .924 percent of shots faced at T Mobile Arena. Look for Fleury to continue his streak of strong starts.
Golden Knights' Hot Start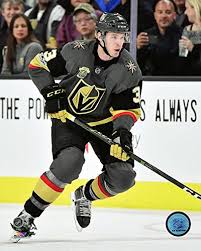 The Golden Knights have had a very strong start to the 2019 – 2020 season. They have averaged four goals a game while scoring by committee. While Mark Stone (4-5-9) and Max Pacioretty (2-6-8) are off to particularly hot starts, the Golden Knights have gotten contributions from throughout their lineup. Including Stone and Pacioretty, 10 Vegas skaters have at least three points in the team's six games. They have put 11 pucks in the back of the net in their last two contests. The Golden Knights have played well against the stronger NHL teams during the young season. They should put together another solid effort against Nashville.
Predators Offense Gels Early in 2019
Despite riding a three-goal differential into Tuesday's contest, the Predators have had little trouble scoring goals during their first five games. They have average 4.60 goals per game which leads the league. Much of their scoring has been driven from their blueline. Nashville has seven skaters averaging at least a point per game, three of which are defensemen. Roman Josi and Matias Ekholm both have two goals and three assists on the season, while Ryan Ellis has scored once and added four assists. The Predators top forwards have also put together solid starts to the year. Offseason acquisition Matt Duchene leads the team in points with nine. Filip Forsberg and Ryan Johansen both have seven points. Forsberg leads the Predators with four goals as well. The Predators will likely have little trouble generating chances against Vegas. The bigger issues will be beating Fleury, who is off to a hot start, along with keeping the puck out of their own net.
Predators vs Golden Knights Moneyline Pick: Summary
Our Predators vs Golden Knights moneyline pick notes that both clubs have had sizzling offensive starts to the 2019-2020 season. While Nashville is just two points behind Vegas despite playing one less game, Vegas has looked terrific in their first six contests. At the start of this season, Fleury has been one of the top netminders. In contrast, Rinne has managed to win all of his starts but has looked a little shaky. Our Predators vs Golden Knights moneyline likes Vegas in his matchup. They have looked very good to start the year and have been firing on all cylinders.
Predators vs Golden Knights Moneyline Pick
Vegas Golden Knights moneyline (-134)