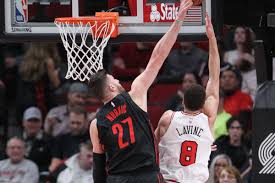 In NBA action, the Portland Trail Blazers (24-17 Overall, 16-7 Home) host the Chicago Bulls (10-30 Overall, 5-13 Away) tonight at 10:00 pm ET. The visiting Bulls are 13th in the East and nine games out of a playoff spot. They are fourth in the Central Division and 18.5 games behind the first-place Milwaukee Bucks. The Trail Blazers are third in the Northwest Division, four games behind the division-leading Denver Nuggets. Portland has the seventh spot in the Western Conference. Our NBA Portland vs Chicago pick offers the Trail Blazers at -10.0.
This game marks the start of a five-game road trip for Chicago. The Bulls come to this game having lost four straight, including all three games of their last home stand. They've won three of their last 10 games. Over their past 10 contests, the Trail Blazers are 6-4. They've won their last two games, both of which were played at home. This is the fourth game of a five-game home stand for the Blazers.
Players to Watch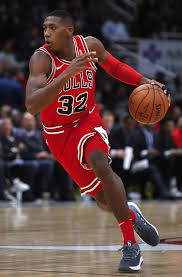 Chicago PG Kris Dunn is a genuine playmaker. Dunn, who's averaging 6.9 APG, is scoring 13.9 PPG. Also in a guard spot, Zach LaVine leads the team with 23.6 PPG. Dunn is good on 48.4% of his shots and LaVine on 46.1%. PF Lauri Markkanen, who's connecting on 43.8% of his field goals and 40.4% of his threes, is a fine inside-out player. He's grabbing 6.3 RPG.
For the Blazers, PG Damian Lillard and SG C.J. McCollum have lights-out shooting chops. Lillard, who's averaging 26.2 PPG, is good on 44.6% of his attempts. McCollum, who's a 45.4% field goal shooter, is averaging 20.8 PPG. Lillard is a 38.6% three-point shooter and tops the team in assists with 6.0 per game. Center Jusuf Nurkic is always a double-double threat, putting in 15.3 PPG and 10.5 APG.
Our Portland vs Chicago pick sees the Blazers as possessing the more productive personnel. However, the Bulls do have fine depth. Portland upfront is intimidating and unrelenting.
Edge: Portland
Comparing Stats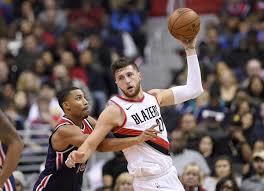 Our Portland vs Chicago pick finds that although both teams are relatively close when it comes to shooting percentages, the one area where the Trail Blazers excel is in free throws. Portland is hitting 80.9% of their frees and making 18.7 free throws per game. The Bulls are good on 77.3% of their shots from the charity stripe. They're making 14.8 free throws per game. Portland is also much better on offensive rebounds (11.4-to-7.7) and rebounds per game (48.5-to-41.6) Finally, the Blazers are outscoring the Bulls 111.2-to-100.4 PPG. Points against are almost identical for these two clubs, as Portland is allowing 110.0 PPG and Chicago 109.6 PPG.
Edge: Portland
Five Keys to Tonight's Game
Portland guards can deliver
Chicago depth is solid
Blazers' center Nurkic has massive skills and tools
Dunn's playmaking can change a game
Frees may decide this game
Edge: Even
Our Portland vs Chicago Pick
Our Portland vs Chicago pick likes the Blazers for a few reasons. Overall, their offensive talent is more proficient at creating scoring opportunities and collecting rebounds. Free throws could go a long way in this game. Finally, Portland's at home. That does make a difference. We're taking the home team at -10.0.
Summary Portland vs Chicago Pick: Trail Blazers at -10.0