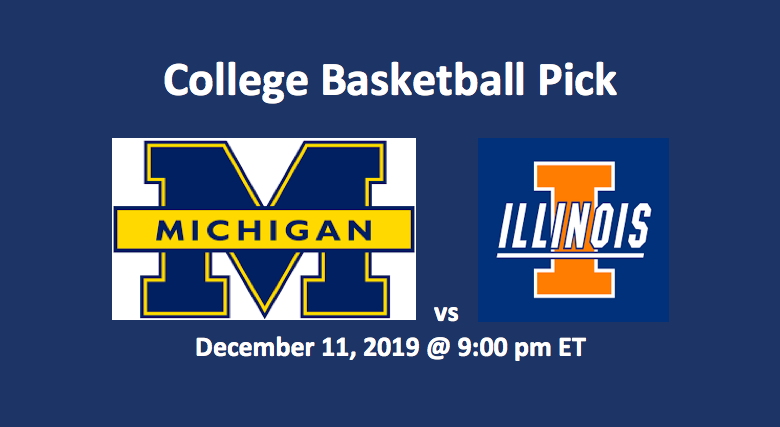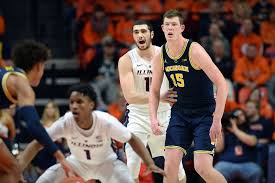 Our NCAAM Michigan vs Illinois pick has the Wolverines at -1.0 or even. This Michigan Wolverines vs Illinois Fighting Illini preview notes that this college basketball game is a very tough call. Many indicators make the Fighting Illini look like right pick. Then again, others seem to favor the Wolverines. This Big Ten contest will tip off at 9:00PM ET on Wednesday, December 11, 2019. The game will be played at the State Farm Center in Champaign, IL.
The #5 Michigan Wolverines (8-1 Overall, 1-0 Big Ten) are second in the conference with the #3 Ohio State Buckeyes first at 9-0. In their first Big Ten matchup of the 2019-2020 season, the Wolverines beat the Iowa Hawkeyes 103-91. The Illinois Fighting Illini (6-3 Overall, 0-1 Big Ten) are 11th in the Big Ten. In their initial conference matchup, they lost to the #3 Maryland Terrapins in a close one 59-58.
Michigan vs Illinois Pick – Stats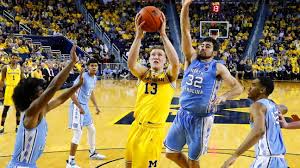 The team stats are fairly even. Tonight's home team is averaging 83.9 PPG and holding opponents to 68.6 PPG. The visiting Wolverines are putting up 80.3 PPG and allowing 67.9 PPG. The Fighting Illini have a PF/PA of +15.3 and the Wolverines are at +12.4. The cumulative PF/PA offers a slight +2.9-point edge to Illinois.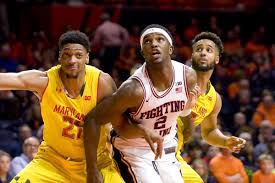 Field goal percentages come in at 50.2% for Michigan and 50.0% for Illinois. However, Michigan dominates in three-point percentage, 39.9% to 32.9%. Plus, the Wolverines have hit 85 threes this season. The Fighting Illini have knocked in just 50. Assists are fairly even, with the Wolverines having a small advantage, 16.6 PG to 16.2 PG. Steals see the home team being a bit better, 5.9 to 5.3, while the Fighting Illini also top out in rebounding 43.4 RPG to 37.2 RPG. Michigan is making 5.2 BPG, while Illinois is managing 2.3.
Wolverines vs Fighting Illini – Players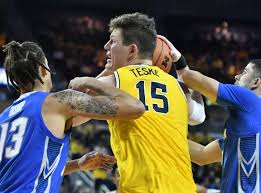 Our Michigan vs Illinois pick observes that the Wolverines have four players who are averaging double digits in scoring. Two are in front and two in back. Three are connecting on 51% or better of their field goals, and three are good on 43% or more of their shots from downtown. Forward Isaiah Livers tops the team with 15.1 PPG and a 49.0% three-point rate. Senior center Jon Teske leads the club in rebounds per game with 9.2 and is second in points per game with 14.1. He's averaging 2.4 BPG and 1.4 SPG. Senior guard Zavier Simpson has the best field goal success rate (57.3%) and leads the Wolverines in assists with 8.7 PG. Also in the backcourt is Eli Brooks. Brooks is averaging 11.7 PPG and connecting on 48.7% of his shots from the arc.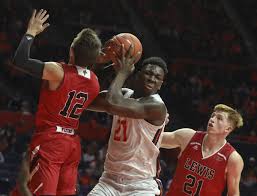 The Fighting Illini also have four players averaging double-digit scoring. Freshman center Kofi Cockburn leads the team in points (15.4) and rebounds (10.7). He's good on 61.6% of his shots from the field. Sophomore guard Ayo Dosunmu, a 47.4% field goal shooter, is averaging 15.0 PPG. Unfortunately, his and fellow guard Andres Feliz's three-point success rates are dismal, coming in at 28.6% and 25.0% respectively. Feliz is hitting 52.4% of his shots from the field and averaging 14.3 PPG. Junior guard Trent Frazier, who's been putting up 10.6 PPG, is connecting on about 42% of his field goals and three-pointers.
Our Michigan vs Illinois Pick
Our Michigan vs Illinois pick notes that thus far this season, the Wolverines have beaten #8 Gonzaga 82-64 and #6 North Carolina 73-64, while #1 Louisville has taken them down 58-43. In their last five games, Michigan is 4-1. As noted above, in their last game, the Fighting Illini lost to third-ranked Maryland by one point. They've also played and lost to #21 Arizona 90-69. Illinois is winless in its last two games. The Fighting Illini have not proven yet that they can beat a top 25 team, while Michigan has taken down two top 10 clubs.
The battle of the boards will be a determining factor as the veteran Teske and freshman Cockburn duke it out. We see this matchup as being fairly even. Another huge factor will be three-pointers. Michigan has a major advantage in that area. Our Michigan Wolverines vs Illinois Fighting Illini prediction is Michigan with the spread at zero. Also, see our Philadelphia vs Boston NBA pick for December 12, 2019 (upcoming) as well as our Jets vs Ravens Thursday Night Football prediction.
Michigan vs Illinois Prediction – Summary
Michigan Wolverines at -0.00