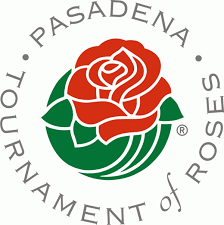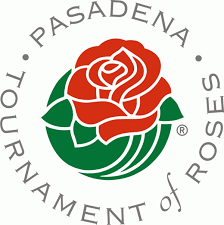 Our 2017 Rose Bowl free pick features USC, who finished second in the PAC-12 South, and Penn State, the title holders of the Big Ten Conference. Penn State comes into this game as nine-point underdogs, which is interesting since some wondered if they should have been chosen for the NCAA Football Championship semi-finals instead of Ohio State.
The USC Trojans (9-3 Overall, 7-2 PAC-12) opened their season with a 52-6 loss to number one Alabama. The Trojans started the season 1-3, also losing to #7 Stanford 27-10 and #24 Utah 31-27. In midseason, they met nationally ranked Colorado. They beat the #21 Buffaloes 23-17. USC also managed a huge 26-13 win over #4 Washington, giving the Huskies their only pre-bowl defeat.
The Penn State Nittany Lions (11-2 Overall, 8-1 Big Ten Conference) took the Big Ten East, beating out Ohio State. They then met #6 Wisconsin for the conference championship and took the title with a 38-31 win. Penn State lost two games early in the season. First interstate rival Pittsburgh beat them 42-39 and then #4 Michigan took them down 48-10. The Nittany Lions then ran off nine straight wins, which included a 24-21 win over #2 OSU.
#9 USC Trojans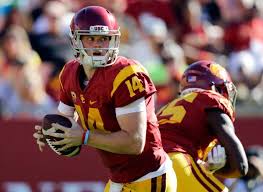 USC offers a dynamic pass attack and a sound ground game. They're averaging 32.9 PPG and have made 28 passing TDs and 17 rushing scores. Compared to many of the upper echelon teams, their red zone success rate of 80.77% is a tad low.
Freshman QB Sam Darnold (68.1 COMP%, 26 TDs, 8 INTs) has had a very solid first season. He's throwing to three receivers who each have 40 or more catches. Top on the list is JuJu Smith-Schuster (63 REC, 781 YDs, 12.4 AVG, 9 TDs). He leads the team in receiving TDs. On the ground, Ronald Jones II (157 ATT, 1,027 YDs, 6.5 AVG, 11 TDs) has had three 100-plus yard games and one 200-plus yard game.
On defense, the Trojans have 25 sacks, 67 TFL and 11 interceptions. They have also posted eight forced fumbles, six quarterback hurries, and 57 passes defended. They're holding teams to 22.2 PPG, which is a sound mark. There are two other stats of importance to note. The first is that USC has been penalized 89 times, which is on the high side. Plus, their turnover margin is negative two.
#5 Penn State Nittany Lions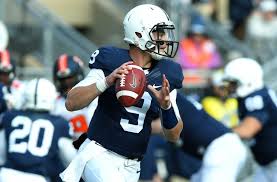 The Penn State offense features the rush but also ably utilizes the air game. The Nittany Lions are averaging a healthy 36.7 PPG and have a sound red zone success rate of 85.94%. They're a disciplined team having garnered only 63 penalties.
QB Trace McSorely (57.5 COMP%, 25 REC, 5 INTs) is an accomplished passer. His top receivers are wideout Chris Godwin (50 REC, 795 YDs, 15.9 AVG, 9 TDs) and tight end Mike Gesiki (47 REC, 668 YDs, 14.2 AVG, 4 TDs). RB Saquon Barkley has rushed for 1,302 yards and 16 touchdowns while averaging 5.3 YPA.
Penn State's defense has amassed some major stats, including 39 sacks, 112 TFL, and 43 PD. They also have nine picks, 11 forced fumbles, and 17 quarterback hurries. Their turnover margin is on the plus side at three.
2017 Rose Bowl Free Pick
USC certainly had a fine offense and good defense. But Penn State comes to this game with a team that plays solid football on both sides of the ball. They're disciplined and tenacious. Plus, the Nittany Lions are extremely motivated. For our 2017 Rose Bowl free pick, we're taking Penn State at +9.0.
The Rose Bowl Game Presented by Northwestern Mutual will be played on Monday, Jan. 2 at 5 p.m. in the Rose Bowl located in Pasadena, California. The game will air on ESPN.
2017 Rose Bowl Free Pick: Penn State -9/0