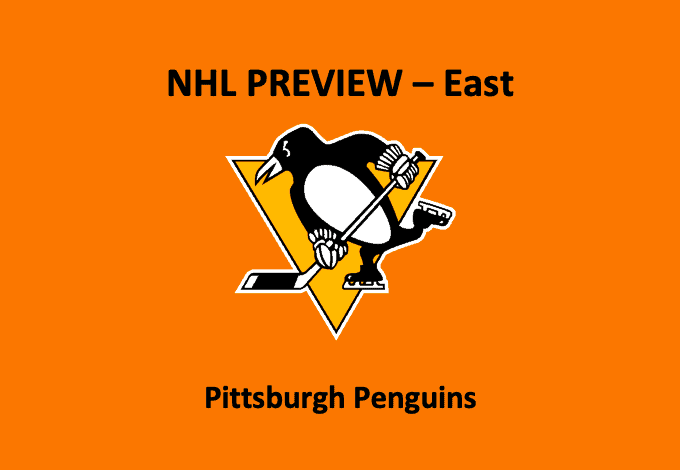 The Penguins had a decent regular season but were arguably the most disappointing team when the qualifying round for the playoffs came around. Pittsburgh had a 40-23-6 record when the season was forced to pause. Their 86 points were not good enough to earn an automatic playoff bid and so they were forced to enter the play in round. After drawing Montreal, they ended up losing to the NHL club with the lowest point total to qualify for the play in round. Our Pittsburgh Penguins preview 2021 looks at whether the club is still a contender for the upcoming season.
Pittsburgh Penguins Preview 2021 – Forwards
The Penguins have a very solid forward core. Sidney Crosby and Evgeni Malkin have yet to slow down despite entering their age 33 and 34 seasons respectively. Both scored at over a point per game pace. Crosby was limited to 41 games but had 47 points on the year. Malkin led the Penguins with 74 points last season. His 25 goals ranked second on the team behind only Bryan Rust. Rust was terrific having the best season of his six year NHL tenure. Rust had 27 goals and scored at above a point per game pace finishing with 56 on the season. This season he is slated to play on Malkin's right wing with Jason Zucker lining up on the left side.
Zucker is a solid top-six forward. He finished with a total of 41 points last season between playing with the Minnesota Wild and Pittsburgh. One very promising sign pointing towards another good season is that he had 12 points in his 15 games as a Penguin. He will look to build upon this total and should have another very solid year playing with an elite centerman.
Kapanen Added
The Penguins most valuable addition upfront this offseason came when they acquired Kasperi Kapanen from Toronto. Kapanen was originally a Pittsburgh draft pick in 2014 but was traded to Toronto before ever playing a game for the Pens. He was very solid in his two full seasons with the Maple leafs compiling 80 points in 147 games. Over the course of the 2019-2020 season he had 13 goals and 23 assists. The speedy forward should have a very good season considering he is projected to play on Sidney Crosby's line.
Defense
This Penguin defensive core doesn't look super impressive at first glance although they have some very solid players on the backend. Kris Letang, Brian Dumoulin, and John Marion return as the club's top three defensemen. Letang had 15 goals and 29 assists in 61 games. He also played 25:44 minutes per game to lead the Penguins roster. This was the fourth highest total in the NHL.
Dumoulin and Marino both averaged over 20 minutes per game as well. Both finished the year with +17 plus-minus ratings too. Dumoulin was limited to just 28 games last year but has arguably been Pittsburgh's second most important defenseman behind Letang in recent years. Marino flew under the radar last season but he was terrific during his rookie year. The 23 year old played in 56 games and had 26 points. He recently resigned with the Penguins and looks to be a huge role player for Pittsburgh going forward.
Goaltending
The biggest change in terms of Pittsburgh's roster is in net. Two-time Stanley Cup champion Matt Murray was traded this summer to Ottawa. The Penguins will have Tristian Jarry and Casey DeSmith as their two netminders this season. Jarry was terrific last year. He played 33 games and compiled a 2.43 GAA along with a .921 save percentage. Jarry earned his first All-Star nod as well. He should be very solid this season as well and give the Pens a very solid starting goaltender.
DeSmith spent all of last season in the AHL after two NHL stints in 2017-2018 and 2018-2019. He was okay with Wilkes-Barre/Scranton last year finishing with a .905 save percentage and a 2.92 GAA. While those numbers aren't terrific, DeSmith was great in his 50 NHL games. He owns a .917 save percentage and a 2.66 GAA in the NHL and should be a serviceable backup during the upcoming season.
Pittsburgh Penguins Preview 2021: Outlook
Our Pittsburgh Penguins Preview 2021 acknowledges that the Pens have some very talented players. They project to be a solid hockey team this season. Despite this, they could very easily miss the playoffs this year. The Penguins are in by far the toughest division. With only four teams making the playoffs this upcoming season, Pittsburgh could easily be on the outside looking in after the conclusion of the year.
Pittsburgh Penguins Preview 2021: Prediction
Record: 26-22-8, 60 points
Finish: 6th in the East Division