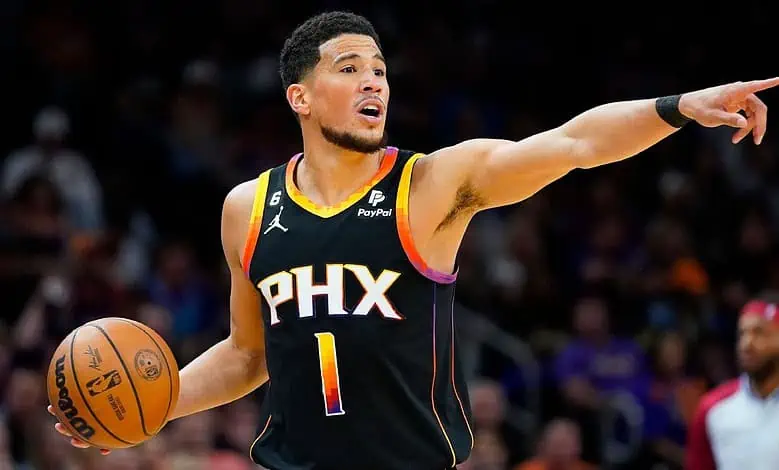 The 2023-24 NBA season is set to begin on Tuesday night, and the league has once again set up some great matchups to begin the season. It will be the Phoenix Suns taking on the Golden State Warriors in the second game of the night.
Phoenix had a disappointing end to the 2022-23 season, but they are coming into this season with a ton of optimism. The Suns have improved their roster in the offseason, and they should be an explosive offensive team this season.
Golden State flamed out in a big way during the NBA Playoffs, and it was clear that they were a team that just didn't have the right pieces. The Warriors have also made some moves this offseason, and they are a title favorite again this season.
The Warriors are slim one-point betting favorites over the Suns in the 2023-24 NBA season opener.
Suns Want to Score
The Phoenix Suns come into this season with three of the best scorers in the NBA as they added Bradley Beal this offseason. Beal is going to play alongside Kevin Durant and Devin Booker, and scoring points won't be an issue.
Phoenix is going to be taking a ton of shots from deep, but they are facing a Golden State team that can really defend on the perimeter. The Suns should have a side advantage in the paint, but those three players aren't known to share the ball.
Getting stops is going to be a big area of concern for the Suns this season, especially a great team like the Warriors. The Suns will be trying to speed up the tempo in this game, but at some point, they have to lock in on defense.
Depth a Concern For Warriors
The Golden State Warriors are going to have to find a true second unit as the season goes along, but that won't matter much in this game. Golden State will ride their best players a ton on Tuesday night, as their superstars are coming into this game fresh.
The addition of Chris Paul is going to take away some point guard duties from Stephen Curry, and that should allow him to get more shots on offense. Curry will be facing a Suns defense that isn't exactly elite, and the entire Warriors team will find some room to operate in this game.
Golden State has also proven that they can be a great defensive team, and they have enough stoppers to slow down the Suns.
Warriors Win on Opening Night
There is no doubt that both of these teams are going to go on and have a great season, but only one team can win on opening night. Phoenix is going to be trying to win this game on offense, but that just doesn't always work against the Warriors.
Golden State just has so many veteran leaders on this team, and they are going to do what it takes to come away with a win in this game. The Warriors are coming into this matchup extremely healthy, and that is going to be a big key as well.
Bet the Golden State Warriors over the Phoenix Suns on Tuesday night, as the home team is able to begin the season with a win.