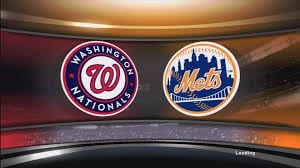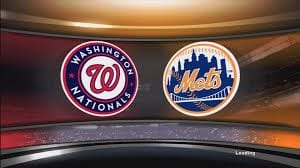 The New York Mets (38-43 Overall, 19-19 Away) start a three-game series in our nation's capital against the Washington Nationals (48-34 Overall, 22-17 Home). The Metropolitans are third in the NL East and 9.5 games away from the first-place Nats. NY is 8.5 games away from a wild card, which means they really need some wins. The good news is that as of late the Mets have been winning, going 7-3 for their last 10. The Nationals have struggled a bit and have notched a 5-5 record for their past 10 games. Our MLB Mets play Nationals free pick has New York at +170 and Washington at -180. The over/under is 9 with the over at +100 and the under at -120.
Pitching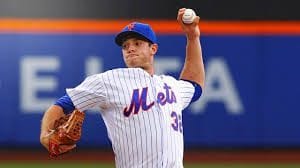 New York starts lefty Steven Matz (2-1, 2.67 ERA), who had a solid outing the last time he took the mound. Wednesday versus Miami, he put in seven shutout innings posting four strikeouts. Against the Nats in his career, Matz is 1-2 with a 2.86 ERA in three career starts. On June 16th, he lost in his only start of the season against Washington, allowing four runs on eight hits in seven innings.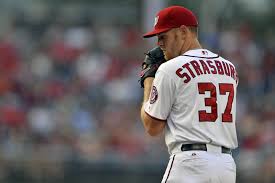 Washington starts right-hander Stephen Strasburg (9-2, 3.51 ERA), who faced the Chicago Cubs at home this past Wednesday. Despite fighting back spasms, he struck out 13 batters, giving three runs (two earned) over seven innings. In 14 career starts versus NY, he is 8-4 with a 2.69 ERA. This season he's started twice against the Mets going 1-1 witha 3.65 ERA.
Neither team has a very good bullpen. Washington's pen has a 5.09 ERA, which is the worst in the National League. New York at 4.87 is next-to-last.
Hitting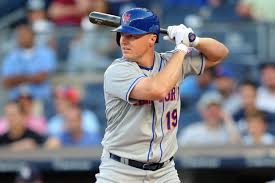 The Mets have driven in 380 runs and are hitting .260 as a team. They are 11th in RBI and 21st in batting average. NY is going up against the team that is first in RBI (442) and second in BA (.277). Still, the Mets have been playing well and they are going up against a club that has suffered some recent losses. The Mets have had some bad news of late as the injury bug has knocked Michael Conforto (.285 BA, 41 RBI, 14 HR) on the DL. Wilmer Flores (.284 BA, 25 RBI, 7 HR) is hitting well and Jay Bruce (.261 BA, 55 RBI, 20 HR) can smack homers and drive in runs.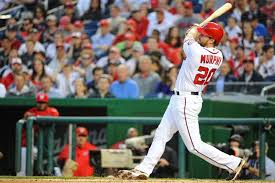 The Nats have three All-Stars on the team, including Ryan Zimmerman (.335 BA, 62 RBI, 19 HR). Daniel Murphy (.334 BA, 55 RBI, 14 HR) and Bryce Harper (.318 BA, 62 RBI, 20 HR) are massively productive at the plate. Even with injuries to highly talented players like Ryan Eaton, this is a dangerous offense.
MLB Mets Play Nationals Free Pick
The Nationals RS/RA differential is a hefty +92 while the Mets are at -33. I'm thinking that Washington will get on track tonight. Strasburg should be tough and the Nats have a solid group of hitters. The Mets should get some runs in tonight, but not enough to beat the Nationals. Our MLB Mets play Nationals free pick is Washington at -180 and over nine at +100.
MLB Mets Play Nationals Free Pick: Nats at -180 and over 9 at +100