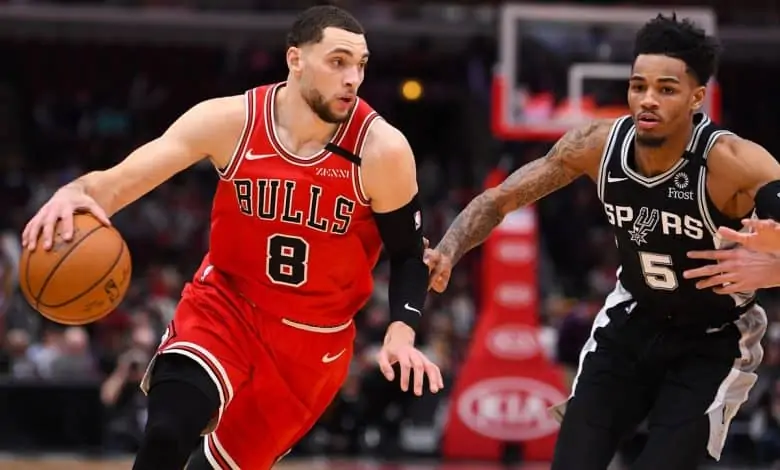 The Bulls and Thunder each have 17 wins this year. Wait, what? One is trying to tank, while the other is looking to get themselves into the playoff conversation. OKC is in Chicago to face the Bulls in a matchup that is sure to be exciting, with a lot of young talent on display for each side.
The Thunder defeated the Grizzlies in an exciting contest on Sunday and will look to keep things rolling as they are heading to the Windy City. Shai-Gilgeous Alexander has continued to grow into the star they expect him to be, while a lot of younger players have been getting more reps with injuries and health and safety protocol now becoming a factor. Shoutout to this entire team for continuing to work diligently.
Chicago altered the starting lineup prior to their last game. Thad Young made his first start of the season, getting the nod over Wendell Carter Jr., relegated to backup duty. And Coby White also came off the bench for the first time since last season. Whether this is temporary or permanent, it's nice to see Chicago get a win. Even if it was against a short-handed Raptors squad.
ODDS: The Bulls will be a 4.5-point favorite at home. The over/under is set at 223.
Thunder Seek Road Win
If the Houston Rockets don't have a top-four pick next year, it heads to OKC as per their agreement when the sides did the CP3-Westbrook swap. The Thunder come into action with a 17-22 record, not too far out of playoff contention. They'll likely have Svi Mykhailiuk in the lineup for the first time as he gets acclimated to his new city.
They sent the up-and-coming Hamidou Diallo to Detroit to bring Svi in. Hopefully, this is a move that gives them another shooter on a team that loves scoring from in close. Theo Maledon has continued to prove in the starting lineup. The one they call "Poku", Aleksej Pokusevski, is starting to play great ball. He has logged 30+ minutes in three straight games.
They haven't had the chance to miss Darius Bazley or Lu Dort because Poku is among several guys starting to shine bright with more chances.
Bulls Look for Home W
Chicago has had their ups and downs, but in a conference that has been inconsistent all season, they are in prime position to be part of the play-in tournament. Having a guy like Zach LaVine is just what you need in must-win games. He can take over for a long stretch and turn a deficit into a lead for you.
The return of Lauri Markkanen has clearly rejuvenated the team a bit, even though consistent winning still isn't there. He's now appeared in 17 games and will hopefully be able to stay healthy this time around. The minutes he's getting right now will be critical to the team's decision to possibly re-sign him this summer.
Bulls Win at Home
Sorry OKC (not really though, you're trying to lose), but the Bulls will pick up the win. They'll improve to 18-20 as a Thad Young double-double guides them to a win.
FREE PLAY: BULLS -4.5
OVER/UNDER: UNDER 223