Free Expert Sports Picks
Friday May 8th KBO Betting Preview
Series' Shift Heading Into the Korean Baseball Organization Weekend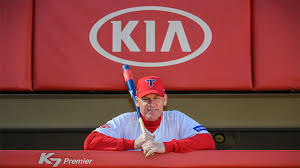 Up may seem down after the first series of the Korean Baseball Organization has wrapped up. For example, we have the Lotte Giants sitting at 3-0 after finishing in dead last in 2019. Former MLB player and manager Matt Williams has his Kia Tigers at 1-2 after the first series and despite having one of the best offenses in the league the KT Wiz are 0-3. New matchups come to light in the May 8th KBO betting preview so let's check them out:
Hanwha Eagles (+146) vs. Kiwoom Heroes (-189)
Is Hanwha's 8-4 win over the SK Wyverns a sign of things to come offensively? The Eagles plated just 5 runs in their first two games of the season before their series winning victory on Thursday. Jang Min-Jae gets the nod for the Eagles Friday after posting a 5.43 ERA in 26 games a year ago.
Kiwoom went 2-1 in their first series of the season vs. Kia. This offense has shown their potency with an 11-2 victory on opening day and even in a 5-8 loss vs. the Tigers on Thursday. May 8th KBO betting starter Lee Seung-ho needs little to no help from his bats after a solid 8-5 season a year ago.
Pick: Kiwoom Heroes -189
Update: Kiwoom 5 Hanwha 3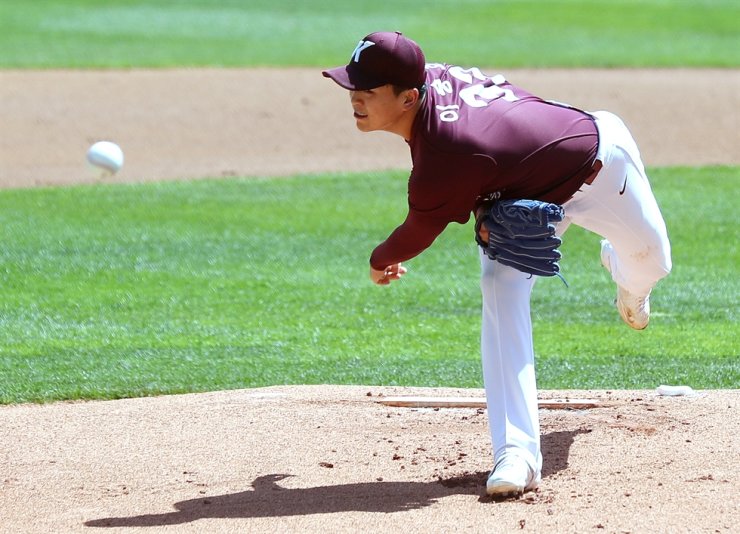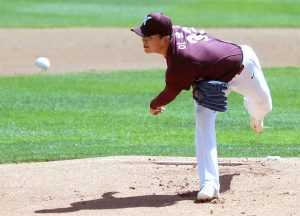 Kia Tigers (-156) vs. Samsung Lions (+122)
Friday mornings ESPN game (5:30 AM EST) is Kia vs. Samsung. Both teams are off to a less-than-stellar start with the Tigers dropping 2 of 3 vs. Kiwoom and the Lions getting swept by the NC Dinos. Kia does come in on a high note after an 8-5 win over Kiwoom on Thursday powered by a 5-run 8th inning and a 3-5 night from Preston Tucker. Former Mets pitcher Drew Gagnon makes his KBO debut for Kia on Friday.
Samsung put up just 5 runs total in getting swept by the NC Dinos in the first series of the season. NC plated 16 runs over that span so you're looking at a taxed bullpen for the Lions. That means a solid start from Choi Chae-heung is imperative and he was just a mediocre 6-6 last year in 28 games (15 starts).
Pick: Under 8.5
Update: Kia 0 Samsung 5
KT Wiz (+163) vs. Doosan Bears (-213)
The defending Korea Series champion Doosan Bears got off to a rough start in their 2020 campaign with a 2-8 loss to the LG Twins. The champs have bounced back nicely though in winning the series with 5-2 and 9-3 victories the last two nights. The combination of Jose Fernandez, Oh Jae-il, and Kim Jae-ho have gone 11-24 at the plate for Doosan so far this year. The Bears start Yu Hui-kwan in the May 8th KBO betting preview, who was 11-8 with a solid 3.25 ERA in 2019.
The KT Wiz are in a rut after being swept by the last place team in 2019, the Lotte Giants, in the first series of the year. Pitching is a huge problem for KT after allowing 23 runs in 3 games to Lotte's worst offense in the league last year. 18-year-old So Hyeong-jun makes his KBO debut for KT in this one.
Pick: Doosan Bears -1.5
Update: kt Wiz 12 Doosan 3
LG Twins (-118) vs. NC Dinos (-108)
The LG Twins started off the season right after an opening day 8-2 win over the defending champion Doosan Bears. The Twins have regressed a bit the last two though, scoring just 5 runs in two straight losses. That's not good running into a hot Dinos squad although the Twins do start Tyler Wilson who was 14-7 in 30 starts last season.
The NC Dinos find themselves in a tie with the Lotte Giants of all teams after the first series of the 2020 KBO season. NC has seen great pitching (as well as timely hitting) in giving up just 5 runs through 3 games in the first series. Solid pitching looks like it should continue for the Dinos as Lee Jae-hak takes the bump after a 10-4, 3.75 ERA season in 2019.
Pick: LG Twins -118
Update: Twins 5 Dinos 12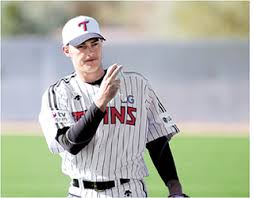 SK Wyverns (-113) vs. Lotte Giants (-113)
The SK Wyverns have one of the most potent offenses in the KBO yet have started the season 1-2 after dropping their first series vs. Hanwha (last year's 9th place team). SK's dynamic duo of Jamie Romak and Jeong Choi (58 total HR's last season) have gone 6-21 to start the season. Moon Seung-won goes for SK after a solid 11-7 and sub 4 ERA a year ago.
The big question ahead of May 8th KBO betting is if Lotte can keep things going. The Giants won just 48 games a year ago but has gone 3-0 to start the 2020 campaign. A lot of the Giants issues the last few years have been due to injuries so they aren't a bad team to bet on early in the year when healthy. The Giants have scored at least 7 runs in all three of their games thus far and have a great chance to go to 4-0 with Noh Kyung-eun on the hill (9-6, 4.08 ERA in 2019).
Pick: Lotte Giants -113
Update: Lotte Giants 9 SK Wyverns 8
May 8th KBO Betting Summary
It's the second series of the 2020 KBO season and things are coming into place much better. 1) it's something to bet on and 2) it's live sports. Hopefully everybody is able to wake up early enough to make some money.