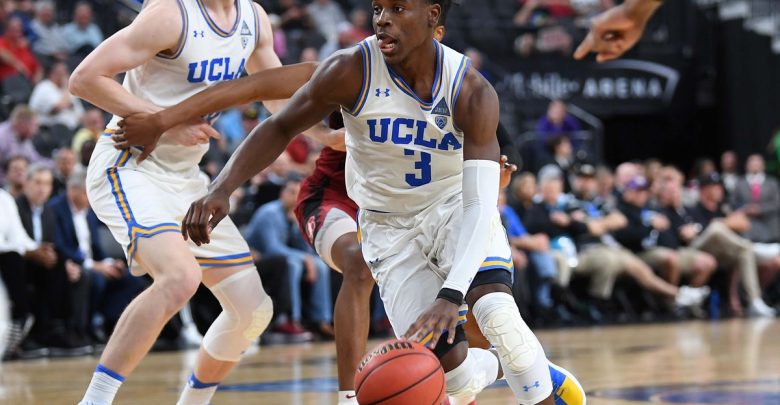 By name recognition alone, UCLA would seem to be huge betting favorites of the public in the 3/13 NCAA tournament free pick over St. Bonaventure. That being said, the Bonnies are a 25 win team who made the Big Dance as an at-large team. The Bonnies may play in the Atlantic 10 conference, but they have wins over tournament teams Syracuse and Rhode Island this year. Plus the Bruins have a 2,200 mile trip to Dayton to make for Wednesday's game. Is jet lag going to decide who advances to face the #6 seed Florida Gators in the field of 64?
St. Bonaventure vs. UCLA: It's grinders against grit, Olean against La La Land. @DandC https://t.co/En9I1fkHEE

— Dick Moss (@Tavi59) March 13, 2018
St. Bonaventure Playing with a Chip on Their Shoulder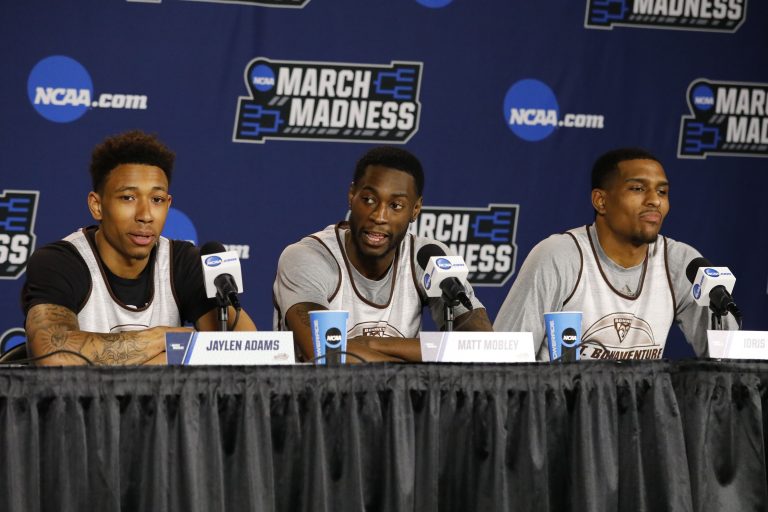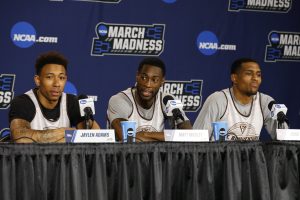 For those that don't know, St. Bonaventure University is located just outside of Olean, which is about 70 miles from Buffalo, NY. The population of Olean is 16,000 – the enrollment at UCLA is about 45,000. Basically the Bonnies know they're up against the wall on Tuesday in the 3/13 NCAA tournament free pick but that might be the way they like it. St. Bonaventure lost in their conference tournament to Dayton, but still had a great year that included finishing their non-conference schedule 11-2 with wins over Syracuse, Maryland, and Buffalo mixed in. The Bonnies won 13 straight games before falling to Davidson on Saturday, but perhaps that just allowed them time to regroup for tonight.
Believe it or not the Bonnies have the talent to upset UCLA. Coach Mark Schmidt has led the team to three straight 20-win seasons and he has one of the best backcourt combos in the country with Jaylen Adams and Matt Mobley. Adams is a senior that averages 19.8 ppg while Mobley is a sharp shooter that hit 9-13 three pointers against Richmond in the A-10 Tournament. St. Bonaventure even has a big man to match up with some of the size of UCLA in 6'10", 245 pound C Amadi Ikpeze.
Is the Size of UCLA Just Too Much?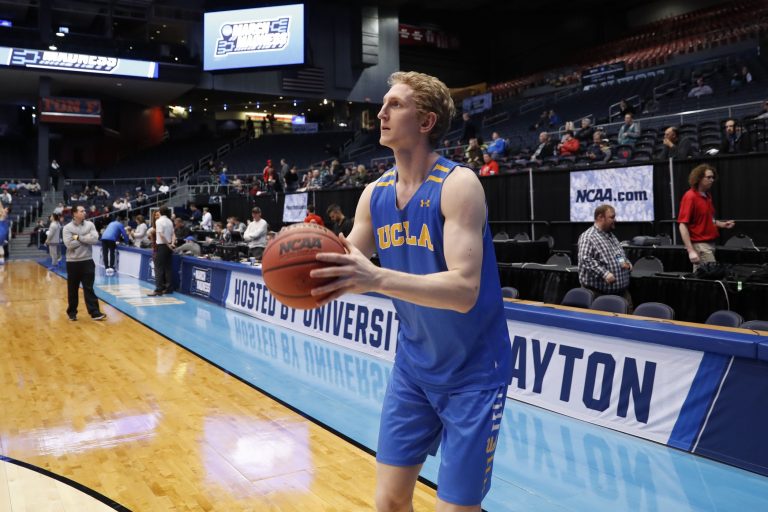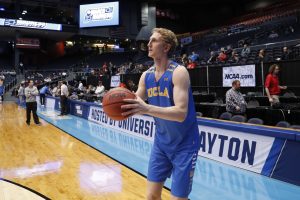 It will be interesting to see how a program that has been to 18 Final Fours responds to their first ever appearance in the 'First Four.' Regardless this is a Bruins team that has made the NCAA tournament in four of coach Steve Alford's five years with the team. St. Bonaventure is making their first trip since 2012. Being named to the First Four was a surprise for UCLA, which is why they've been scrambling to make the cross country flight since Selection Sunday – being put in the Tuesday game didn't help matters either. Towards the end of the year UCLA did drop three of their last five games. They did finish up the regular season with an upset over USC and did have an impressive showing in the Pac-12 tournament after beating Stanford and taking NCAA #4 seed Arizona to OT before losing.
The Bruins have the advantage in the 3/13 NCAA tournament free pick of being the bigger program – and not just in terms of enrollment numbers. UCLA fields a starting lineup that includes 7'0″ C Thomas Welsh, 6'11" F Gyorgy Goloman, 6'8″ G Kris Wilkes, while bringing 6'10" Alex Olesinski off the bench. None of these guys are even their best player, that would be All Pac-12 selection Aaron Holiday who is averaging 20.3 ppg on the year. Holiday was shut down a bit by Arizona, but prior to that he's posted back-to-back 34 point games. With Wilkes having two 20+ games in his last four, that's a great counter for UCLA against the St. Bonnies backcourt.
3/13 NCAA Tournament Free Pick – Betting
Oddsmakers have made the Bruins favorites in tonight's play-in game – as expected, but the line may seem a bit low at UCLA -3. That spread is actually even down a bit from the UCLA -3.5 open. It's hard for the Bruins to make a cross country flight on a days notice, but they really are the more talented team in this contest. Holiday and Co. will likely start out a bit slow tonight, but as long as they don't get down too big by halftime they should be able to advance to face #6 Florida on Thursday.
Free Pick: UCLA Bruins -3