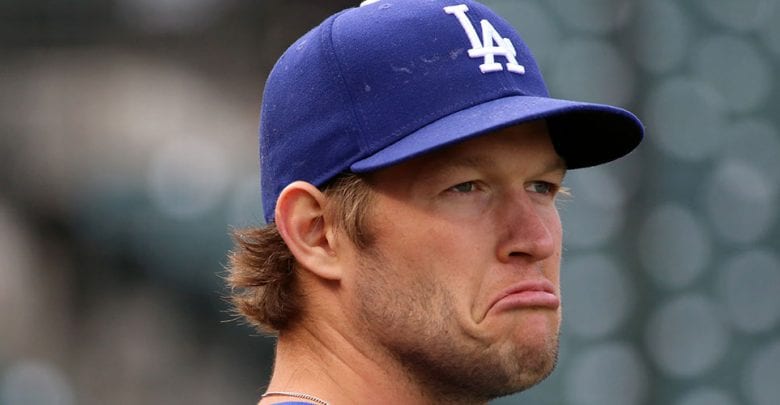 Congratulations Diamondbacks, you toppled Colorado in the wild card game on Tuesday so your reward is…Clayton Kershaw and the 104 win LA Dodgers. Oddsmakers have made Los Angeles -275 favorites for the series and -265 in the NLDS Game One Free Pick Diamondbacks Dodgers tonight with Kershaw on the mound.This might actually be one of the better series' of the postseason because there is no love lost between the division rivals at all.
As it stands, Arizona has decided to show up anyway even though nobody is giving them any chance at this series. Maybe respect should be garnered though? Arizona won the season series 11-8 and has been the victor in the past six games against the Dodgers. Plus, which postseason Kershaw are we going to see? The ace who was 2-1 in the postseason last year or the Kershaw who has a 4-7 career record and a 4.55 ERA? It would be nice to know before going to the betting window, wouldn't it?
A pool celebration, a brawl and more: Key moments that have fed the fierce Dbacks vs. Dodgers rivalry. BeatLA https://t.co/M262YEDrL6

— Phoenix Now (@PhoenixCP) October 6, 2017
Arizona's Pitching in the NLDS Game One Free Pick Diamondbacks Dodgers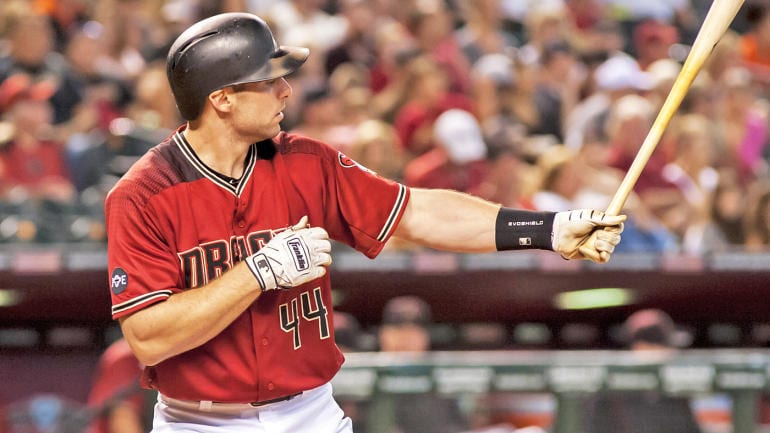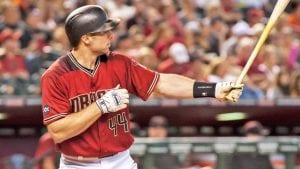 There's no tomorrow in the wild card game because if you lose your season's over. Diamondbacks manager Torey Luvollo heeded that strategy as he used six pitchers to overcome Colorado on Wednesday. One of those who had to take the hill in the wild card game was Robbie Ray (15-5, 2.89) the all-star who was set to start in tonight's .NLDS Game One Free Pick Diamondbacks Dodgers. His absence opens the door for Taijuan Walker who will take the hill instead. The right-hander was 9-9 during the regular season with a 3.49 ERA.
Walker did have success against the Dodgers this year, going 2-0 with a 3.24 ERA in three starts. He will be making his first ever postseason appearance – but is an LA native and will have his mom, wife, and other family in the crowd. Nobody on the LA roster has faced Walker more than 8 times in their careers and he has held the team to a .284 average collectively.
@tai_walker @Dbacks Dodgers think it's going to be an easy win! Show them who you are! Get angry, take offense and make them regret it!!

— JMill (@JCmill) October 6, 2017
It's Kershaw Day – But Is That Good or Bad?
The Dodgers lefty supposedly put his playoff struggles behind him last season as the team made the NLCS – but did he? In the NLDS against Washington Kershaw posted a 5.84 ERA after allowing 8 runs in 12.1 IP. Against Chicago the next round he was 1-1 with a 3.00 ERA. In the decisive game six however he allowed HR to Willson Contreras and Anthony Rizzo while allowing 4ER in 5IP. Nobody doubts Kershaw's regular season greatness (18-4, 2.31 ERA in '17) but has he really turned the corner come the postseason for the NLDS Game One Free Pick Diamondbacks Dodgers?
One thing Kershaw has going for him (besides a supermodel quality wife and a $215 million contract) is that he's absolutely owned Arizona this year. In two starts he's allowed only six hits and 1 ER (0.56 ERA) while striking out 19 in only 15.1 IP. The D'Backs' collective average against the lefty is .207 including Paul Goldschmidt at .227 (10 for 44). J.D Martinez has had some success in limited appearances collecting 3 hits in 8 AB (.375) with a HR.
Very much looking forward to Kershaw stinking it up tonight. A time honored tradition.

— Brian Witt (@Wittnessed) October 6, 2017
NLDS Game One Free Pick Diamondbacks Dodgers Betting
It's going to take an investment to win some money on the Dodgers as they are listed at -258 favorites. The 'over' of 7.5 might be a strong play considering the 'pitching matchup' between Chris Sale and Justin Verlander produced 10 runs. Walker may have nerves even more so pitching in front of his home town Los Angeles fans and you never know what you're going to get with October Kershaw. Even if Kershaw is stellar it would be smart to pull him early to save up for a start later in the series if needed. Coupled with a depleted Arizona bullpen after the wild card game you've got to side for the offenses in this one.
Pick: Arizona / Los Angeles *Over* 7.5