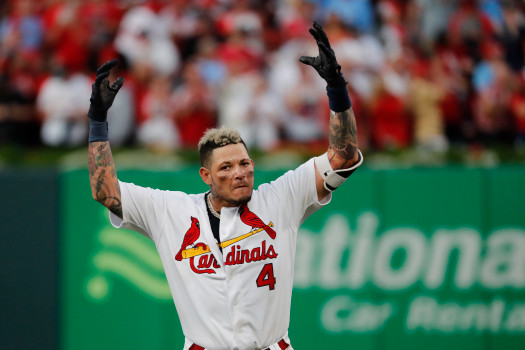 It's all come down to this in the NLDS game 5 Cardinals at Braves free pick. St. Louis took home field advantage from Atlanta in the opener, but gave it back in dropping game 3 at Busch Stadium. The Cardinals salvaged their season with a big game 4 win but now Atlanta has the advantage of the SunTrust Park crowd behind their backs. St. Louis is actually a -115 favorite in this one (ATL -106) but does home field do it for Atlanta?
Can Cardinals Ride Game 4 Momentum?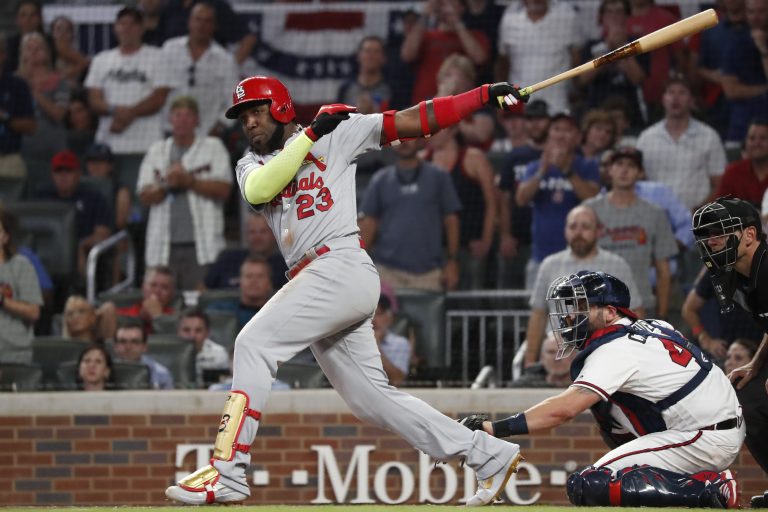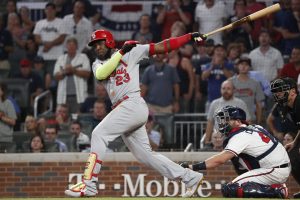 The St. Louis offense finally came alive in game 4 on Monday, scoring the 5-4 season-saving victory. It was a big difference for the bats that plated just 1 run total in games 2 and 3 on only 10 hits.
One of the reasons that St. Louis is the favorite even on the road in the NLDS game 5 Cardinals at Braves free pick is because they have a couple red hot batters. Paul Goldschmidt went yard for the 2nd time in the series on Monday and Marcell Ozuna had 2 home runs. Ozuna has gone 8-17 (.471) with 5 extra base hits in the series while Goldschmidt has batted .438.
Jack Flaherty is an enigma on the mound for the Cardinals Wednesday. He allowed a run or less in 7 of his last 9 regular season starts but Atlanta got to the right-hander for 8 hits in game 2. The Braves still only scored 3 runs in that game however. Flaherty had a 2.25 ERA in two regular season starts vs. the Braves.
Braves Rely on Home Town Crowd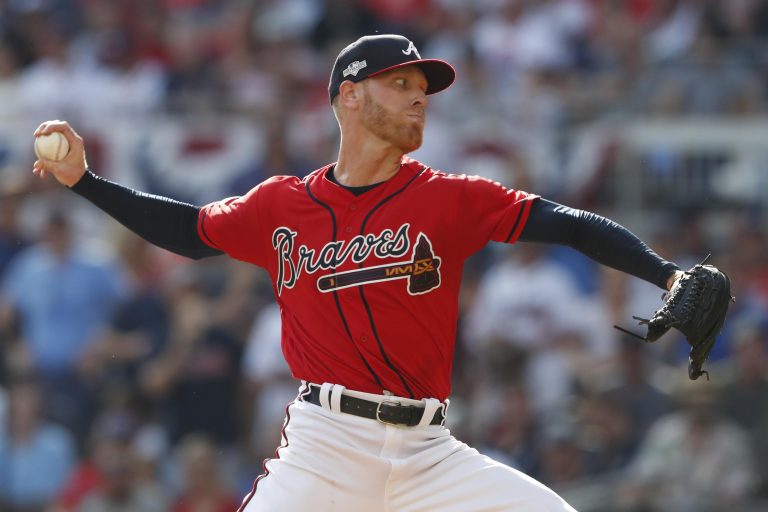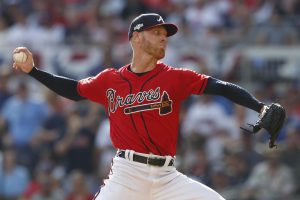 St. Louis seems to have the pitching advantage in the NLDS game 5 Cardinals at Braves free pick but Atlanta has home field on their side. Then again, the pitching edge may not be in the Cardinals corner at all after Atlanta starter Mike Foltynewicz's last start.
Foltynewiz stepped up big time for Atlanta in game 2, throwing 7 innings of 3 hit, shutout ball. It was the 3rd straight home start that Foltynewicz hadn't allowed a run. The right-hander is hot at the right time, considering his home (4.58) and road (4.50) ERA's were very similar during the regular season.
What Atlanta will need on Wednesday is some hitting. The Braves won games 2 and 3 despite scoring just 3 runs in each contest. Brian Snitker's team scored 4 runs on Monday, but half of those came on one swing in a big Ozzie Albies home run. Only two Atlanta starters are hitting above .250 for the series.
NLDS Game 5 Cardinals at Braves Free Pick
It's hard to get a win on the road in these playoffs in front of an electric atmosphere, especially one that game 5 provides. Atlanta just hasn't been hitting in these playoffs though. Is Flaherty ready for the moment though, especially after giving up 8 hits to Atlanta in game two? If St. Louis can get any sort of early lead, it will completely eliminate the home field advantage.
Pick: St. Louis Cardinals -115