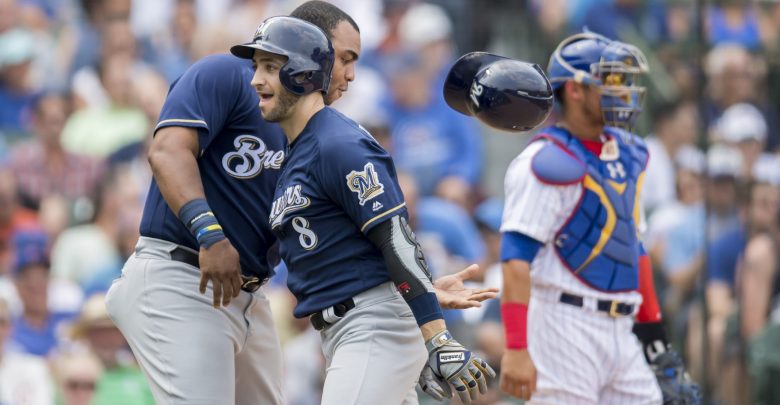 The Brewers dominated Game 1 of a two game series with Chicago yesterday, getting the 7-0 victory to pull them within 2 of the Cubs in the NL Central. Milwaukee is the underdog (MIL +123) again in the August 15th NL free pick but is riding the momentum of yesterday's domination. They have a notorious Cub Killer on the mound today as well but does Chicago build to their lead thanks to manager Joe Maddon's lineup tweaks?
Brewers Offense Firing on All Cylinders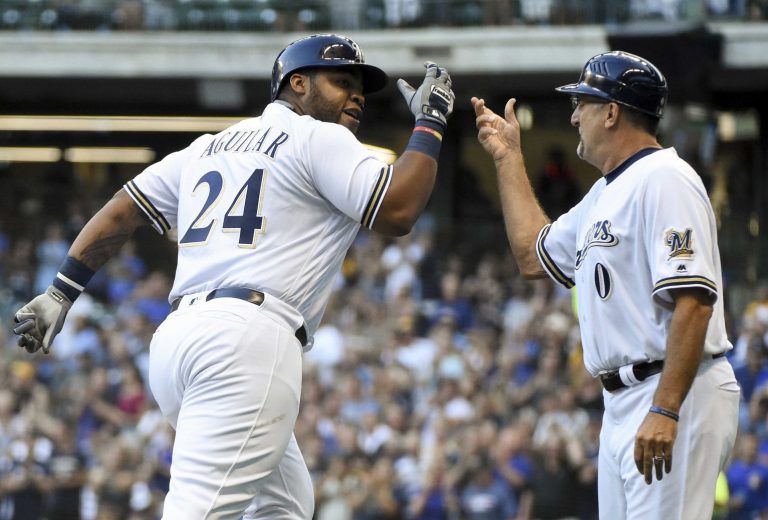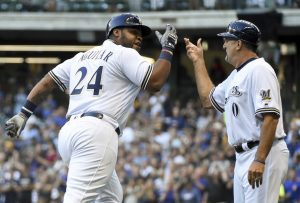 Yesterday Milwaukee built up a 3-0 lead over the Cubs by the time Chicago starter Jose Quintana had even gotten his 2nd out of the game. Lorenzo Cain and Ryan Braun hit first inning HR and starter Jhoulys Chacin was dealing with 7.0 IP of 3 hit ball. The Brewers have now scored 14 runs on 30 hits in their last two games. Jesus Aguilar is 5 for his last 9 with 4 RBI and 4 runs scored. Cain, Aguilar, Erik Kratz, and Hernan Perez are all hitting over .400 in the past 6 games and Travis Shaw has 3HR in 18 career AB against Chicago starter Kyle Hendricks. It should be another banner day for the Brew Crew batters in the August 15th NL free pick which is why the O/U opened at 10.5.
It's kind of amazing that Milwaukee is the underdog even on the road considering Junior Guerra (6-7, 3.40 ERA) takes the ball for Craig Counsell's team. Guerra has two outings of 1ER allowed vs. the Cubs this year (1.50 ERA) with 10 K's. For his Milwaukee career Guerra has posted a 1.89 ERA vs. Chicago with 22 K's in 19 IP. He's held Chicago to just a .169 average in 77 AB. That being said Guerra has two outings of 5+ ER allowed in his last 5 starts and has given up 6 HR in that span. The Brewers are also just 2-6 in Guerra's last 8 starts on 5 days rest and have gone 1-4 in his last 5 road starts.
Cubs Move Baez To Leadoff After Getting Shut Out Yesterday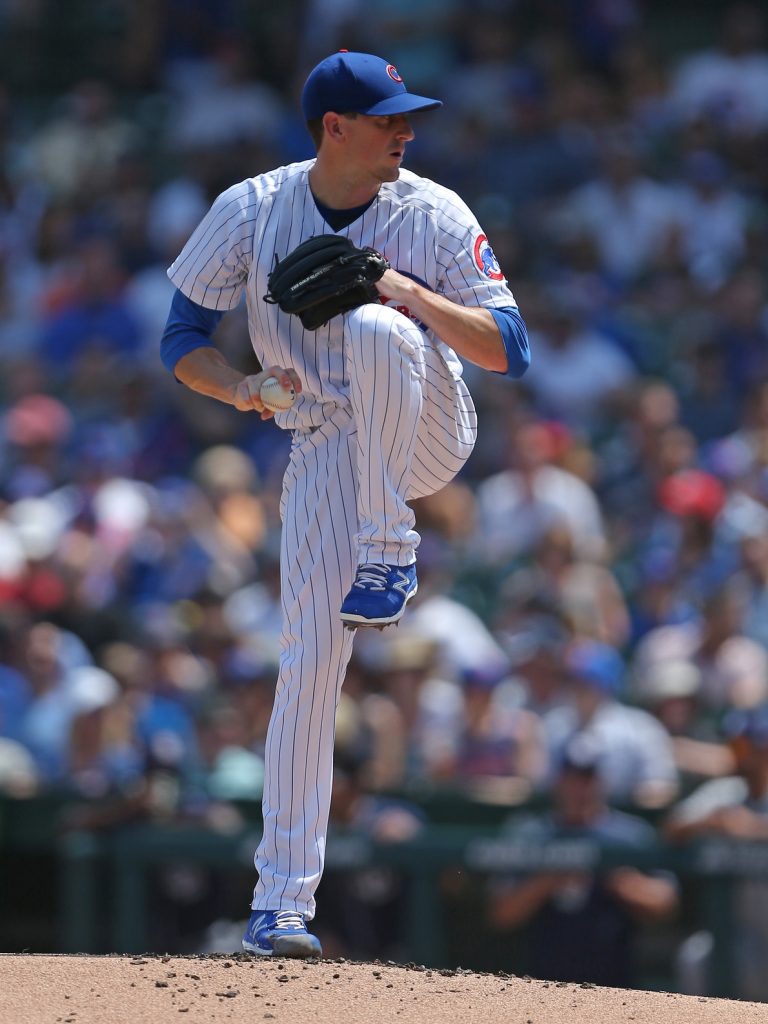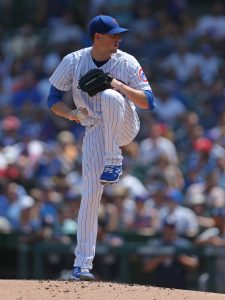 The Cubs have made some lineup changes ahead of the August 15th NL free pick as Javier Baez moves into the leadoff spot for the third time this year and Anthony Rizzo moves back to cleanup. Joe Maddon hopes it will give the team a spark after managing just 3 hits yesterday and with just 11 runs scored in the last 5 games for the Chicago lineup. Albert Almora is in the lineup today as he's one of the few Cubs players who has had success against Milwaukee's Guerra (3-7, .429 avg). Kyle Schwarber will also get the start as he has a HR in 7 career AB against the Brewers starter.
Wednesday afternoon's total may seem on the high side to some bettors considering there's a crosswind at Wrigley today and because Kyle Hendricks (8-9, 4.02 ERA) is on the hill for Chicago. It's been an up and down year for the professor, but he's shown signs of finding his groove after going 3-1 with a 3.66 ERA in his last 8 starts. Hendricks leads the Cubs rotation with 11 quality starts this year and he hasn't walked a single batter in 3 games. Hendricks shut out the Brewers the last time he faced them at Wrigley on April 26th and overall Milwaukee has just a .221 cumulative average against the right-hander.
August 15th NL Free Pick Betting
The Cubs are 5-1 in Hendricks last 6 starts including 4-1 when he takes the hill at Wrigley Field. The Cubs are 7-3 in their last 10 vs. a RH starter although they have traditionally been shut down by Guerra. That being said Milwaukee has lost the last 4 Guerra starts vs. the Cubs and have dropped 4 of the last 5 overall at Wrigley. Also being said is that the Brewers offense is on a roll while Chicago seems to be mixing and matching to try and get their bats going and are a 2 out, 9th inning grand slam on Sunday from being shut out in 3 of their last 5 games. Just too much value on the Brew Crew today.
Free Pick: Milwaukee Brewers +123