NHL Picks
Saturday January 5th NHL Free Pick: Edmonton vs. Los Angeles
Two High Profile Teams But With Low ROI This Season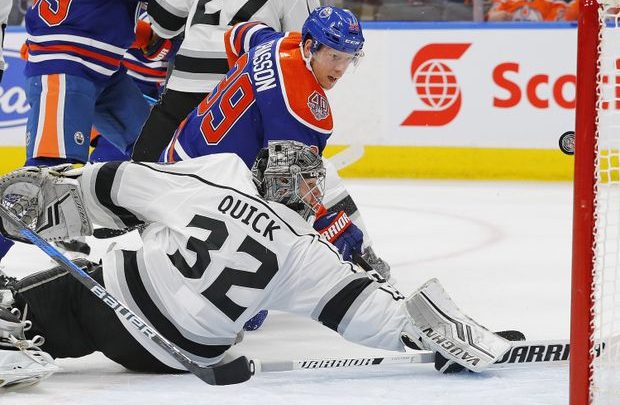 On paper the Edmonton vs. Los Angeles matchup in the January 5th NHL free pick seems like a good one. Of course that's if you haven't watched hockey in a couple years because the Oilers and Kings are both mired in down seasons. The Kings are tied with the Senators for the fewest amount of points in the league. Edmonton, despite all their talent, is also looking at another missed postseason. How do bettors wade through this mess to find value.
How Are the Oilers This Bad?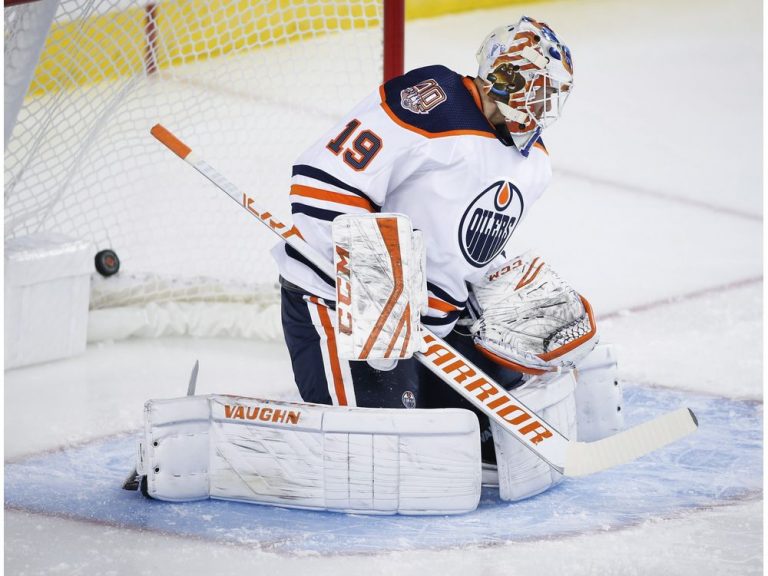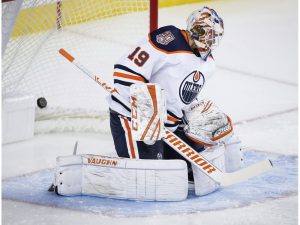 Edmonton faces off against LA's Jonathan Quick tonight. It's true that Quick has regressed tremendously the past few years but what's wrong with the Oilers? Despite having an offense that features Connor McDavid, Ryan Nugent-Hopkins, and others Edmonton ranks 22nd in the league in goals scored. The Oilers have dropped 6 of their last 7 games – 5 of which were at home. Strangely enough Edmonton may have a better chance at the W being away tonight where they are 9-9-2 on the season.
The Edmonton offense has been clicking nicely with 3+ goals in 7 of the last 10. The Oilers are also 2-15 in this series in the last 17 games in Los Angeles. Nonetheless oddsmakers have set the Kings at -112 favorites. Is that a slight on Edmonton goaltender Mikko Koskinen? He has lost 4 of the last 5 games and has given up 3+ goals over the same amount of time. Overall the Oilers defense has allowed 4+ in 7 of 10 games so that has to favor the Kings in the January 5th NHL free pick.
Kings Getting a Bit Fatigued?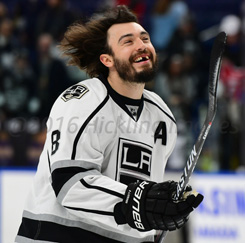 LA is sitting comfortably in last place of the league but they've still gone a decent 5-4-1 over their last 10. It's no secret why LA is so bad this year – their offense is dead last in goals/game. Couple that in with a unit that is 29th in SOG and 26th in the power play and the January 5th NHL free pick 'under' of 5.5 looks nice. The Kings have scored 2 goals or less in 4 of 5 and although their goaltender is starting to age, he's still got the potential for greatness any given night.
Speaking of that goaltender, Jonathan Quick has gone 4-2 over his last 6. He's also given up 2 goals of less in 4 of 6 and gives the Kings incredible value at just -112 tonight. The Kings have played a lot of hockey lately however and are already playing in their 4th game since New Year's Eve. LA is 3-13 in their last 16 of a 4th game in 6 nights situation. The home team is also 19-7 in the last 26 meetings between these two squads.
January 5th NHL Free Pick Betting
There's definitely value on both teams on Saturday night. Obviously the Kings are going to garner more public bets just because they are at home. Edmonton has had 2 nights off however but then again LA has been home for 4 days. Koskinen has lost 4 of 5 for Edmonton and you have to believe that the Kings have an edge at home. Edmonton is just 3-6-1 over their last 10 and they continue their free fall tonight.
NHL Free Pick: LA Kings -112