NHL Picks
Saturday February 2nd NHL Free Pick: Blackhawks at Wild
Can Chicago Offer Up Their Second Big Payout in a Row?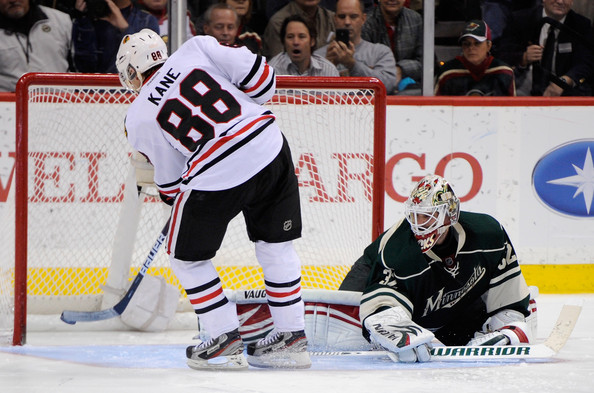 Many teams have experienced rink rust over the past week as they work their way back from the all-star break. Chicago is not one of those squads as they looked great in a 7-3 win over Buffalo on Friday in the Hawks' first game in 10 days. Things get a little tougher in the February  2nd NHL free pick as Chicago must travel to Minnesota in leg two of the back-to-back. As it stands however, Minnesota is also in part two of a B2B, flying in from a 1-3 loss at Dallas last night.
Chicago In a Better Spot in Net Saturday?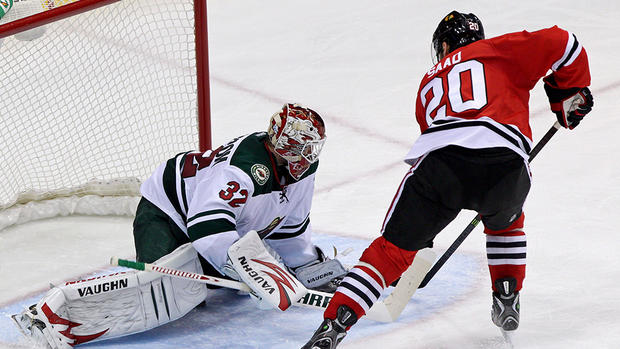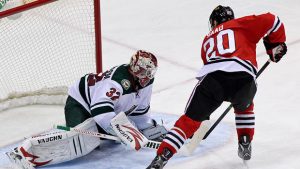 Minnesota is definitely going to be behind the 8-ball having to burn up their top goaltender in last night's loss at Dallas. Chicago got a 7-3 win vs. the Sabres behind Cam Ward but there are some that think backup Collin Delia is actually a better option between the pipes. Delia has a .923 save percentage, but there are signs that he may be struggling a bit after a fast start. The 2nd year player gave up 5 goals despite the win against Washington in his last start and overall he's 1-2-3 since January 1st. Delia has given up 3+ goals in all but one of his 7 starts over that span.
Another big question ahead of the February 2nd NHL free pick is just how well the Chicago offense will perform on a B2B. The line of Minnesota -182 seems incredibly high considering both teams were in action Friday night. Chicago definitely has more momentum as Patrick Kane's 2 goals vs. Buffalo last night (and 2 assists) gives him 25 points over the last 10 games. Brandon Saad also scored his 16th and 17th goals of the season as Chicago has climbed into th 11th best scoring offense in the league. Despite an atrocious start to the year the 'Hawks are now just 5 points out of first.
Wild Try to Defend Home Ice Moving Forward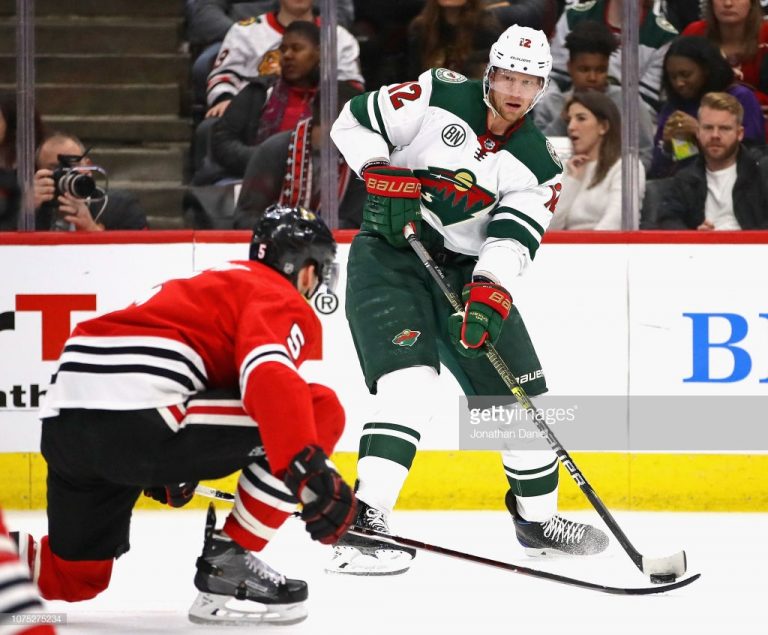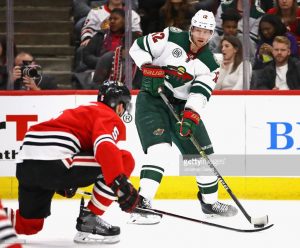 For the last few years, going into St. Paul and getting a win at the Xcel Energy Center was one of the toughest things to do for visiting teams. Playing at home is definitely a huge reason why Minnesota is listed at a whopping -182 tonight but the Wild are just 13-9-2 on their own ice this year. Prior to the Winter break Minnesota went to OT with the last place Kings and fell 0-3 to Anaheim as -164 favorites in 2 of their last 3 home games. The Wild did get wins at Colorado and at Vegas to wind down the first half of the year but they fell 1-3 to Dallas in their 1st contest in 9 days on Friday.
Unlike Chicago, the Wild have a definitive goaltender 1A in Devan Dubnyk. Unfortunately for Minnesota fans they burned up Dubnyk in last night's loss in Dallas and now Bruce Boudreau must turn to Alex Stalock. The 2nd stringer has made just 3 starts since Christmas, most recently allowing 3 goals on 8 shots before being yanked 7:58 into the game vs. Anaheim. Chicago is just 6-20 in their last 26 on the B2B but how does Minnesota perform in the February 2nd NHL free pick on 0 days rest themselves?
February 2nd NHL Free PIck Betting
Minnesota may very well get the win on Saturday to justify the -182 line but there's simply no value in that spread with both teams playing on the back-to-back. The fatigue and the fact that both teams are turning to 2nd string goaltenders could very well lead to a high scoring affair. Ultimately however, with the way Chicago's offensive stars are playing lately there's a great ROI potential with the Hawks' as underdogs.
NHL Free Pick: Chicago Blackhawks +160