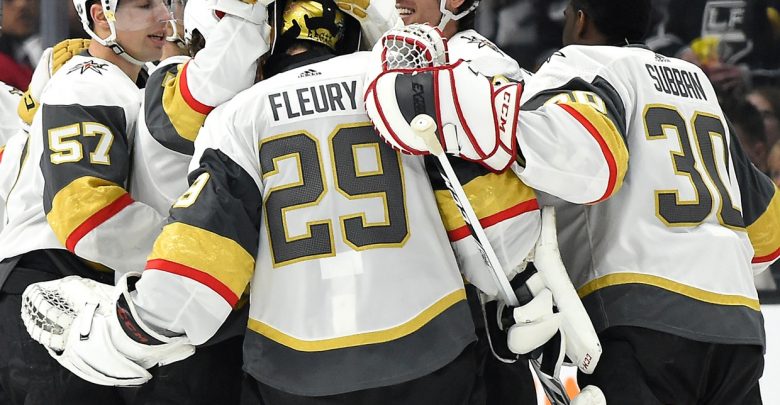 If you though your hangover was bad on New Year's Day, imagine the Nashville Predators players who 'had' to go to Vegas in order to get ready for tonight's game against the Knights. With the Winter Classic yesterday, all but two NHL teams had the day off. Was it enough time for Nashville to recuperate and get ready for the 1/2 NHL free pick – or did the hair of the dog bite them again?
OK so the Predators didn't fly out to Vegas until yesterday afternoon, but there's no doubt that the Knights have enjoyed a home ice advantage this season. The Knights already have a win over Nashville this season, and will look to add another as -135 home ice favorites on Tuesday.
To Vegas! #Preds #NSHvsVGK pic.twitter.com/1RF2xoUg4b

— Nashville Predators (@PredsNHL) January 1, 2018
Predators Look to Start the New Year Off Right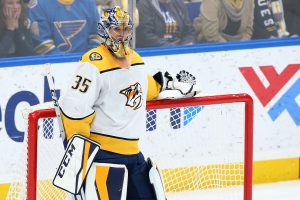 Nashville closed out the 2017 calendar year with losses in four of their last six games. That streak includes two straight road losses and in the 1/2 NHL free pick the Predators travel to what has been one of the toughest places for an opponent to get a win this season. The Vegas Knights are an impeccable 16-2 at home this year – winning the last five on their home ice. Nashville isn't a bad road team with an 11-6-1 record overall and they do have two days of rest heading into this game compared to one for the Knights.
The Preds definitely have the team to knock off the Knights at home. Nashville ranks 7th in goals scored per game and is 3rd in the power play. They also have the #6 defense in goals scored against and are a top 10 penalty killing team. Pekka Rinne (19-7-3) is in net tonight, boasting the 6th best save percentage in the NHL at .924, although he is just 1-3 over his last four starts.
Does This Vegas Home Streak Last Forever?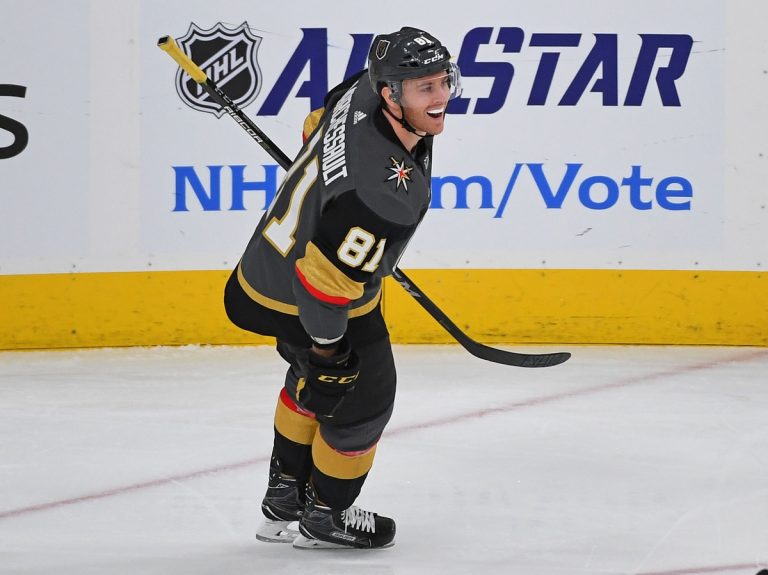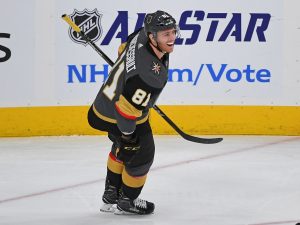 Thoughts of the 'Vegas Flu' were just jokes for traveling teams in the NHL preseason but there has to be something to a 16-2 home record for an expansion team. To be fair to the Golden Knights, they've won wherever they go this season which includes victories in 11 of the past 12 games. Vegas should be rested and content, playing six of their last eight at the T-Mobile Arena. Of course the Knights are not invincible at home, with their last loss coming on December 12th in a 2-3 SO loss to Carolina. Vegas was -169 favorites in that contest.
So what is leading the charge for this impressive Knights team? Mostly their offense, which is 2nd in the NHL in goals scored and who have tallied 3+ in six straight games. Vegas was able to endure injuries to their top three goaltenders the past couple months, but has their #1 back with Marc-Andre Fleury between the pipes on the 1/2 NHL free pick. Since returning on December 12th, Fleury is 4-0-1, giving up just eight goals over five games.
Gerard Gallant says Marc-Andre Fleury will be starting in goal tonight, but there will be no other lineup changes. #VegasBorn pic.twitter.com/nmsgd62rwz

— Vegas Golden Knights (@GoldenKnights) January 2, 2018
1/2 NHL Free Pick – Betting
There really is good value for both teams in this contest, with 63% of the public liking Vegas -135 at home. The Predators are in 3rd place in the Western Conference, just 3 points behind Vegas so the Predators could definitely pull out this game for a +115 payout. In this instance however, it's better to play the hot hand – which is both the Golden Knights and Fleury in net. As most people head back to work today – they're probably still a bit groggy from the New Year's weekend and Nashville players might be in the same boat.
Pick: Vegas Knights -135