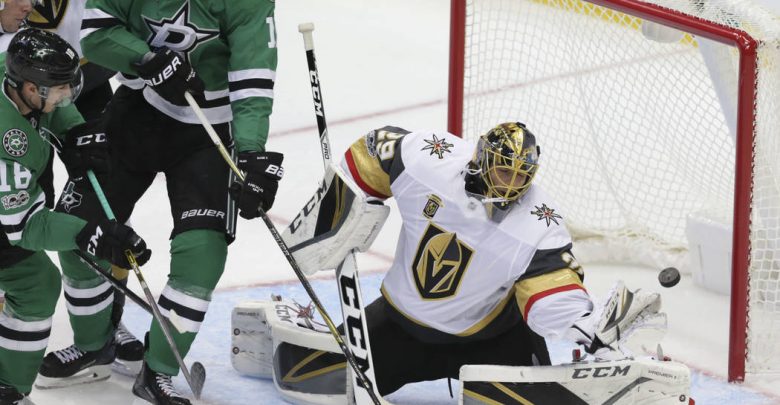 Dallas finds themselves in an unfamiliar place heading into the March 15th NHL free pick. After Thursday's win over Minnesota, the Stars have climbed up and out of the wild card spot and now sit in 3rd place in the Central. Granted, it may be a short lived accession considering the Stars are tied with #1 wild card St. Louis with 79 points – and for the fact that Dallas hosts Vegas Friday on 0 days rest and without their top goaltender.
Vegas is Well Rested Heading Into Friday's Tilt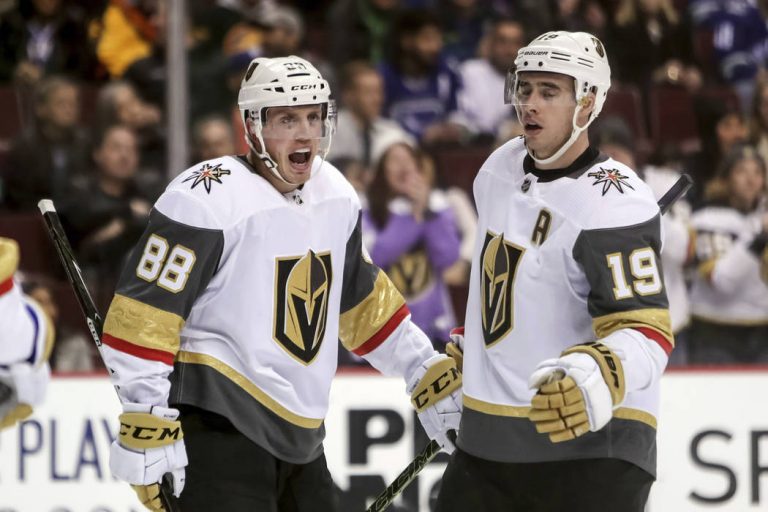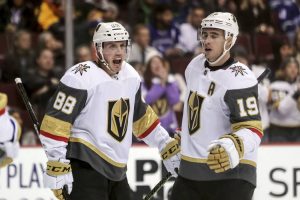 Not only are the Stars playing in a back-to-back in the March 15th NHL free pick, they'll be facing a Vegas team that is extremely fresh having not played since Sunday. The Golden Knights lost 3-6 in that game, but they've been chomping at the bit to get back on the ice as a 6-game win streak preceded the defeat to the Flames. The Golden Knights also sit in 3rd place in their division, the Pacific, but their 81 points is just four off the 2nd wild card pace. There's definitely something to play for on the Vegas side.
The Golden Knights have been solid on offense over their past 10 games, scoring 3 or more goals in 7 games. Their offense has seen some great things from Paul Stastny lately (9 points last 8 games) and Reilly Smith's 5 goals and 10 points in 9 games is definitely a positive thing. Vegas knows they ride their defense however and they, unlike Dallas, will have their #1 in net in the March 15th NHL free pick. That would be Marc-Andre Fleury who has allowed just 4 goals during his current 5 game win streak that includes 2 SO's.
Dallas Tries To Muster Some Energy Friday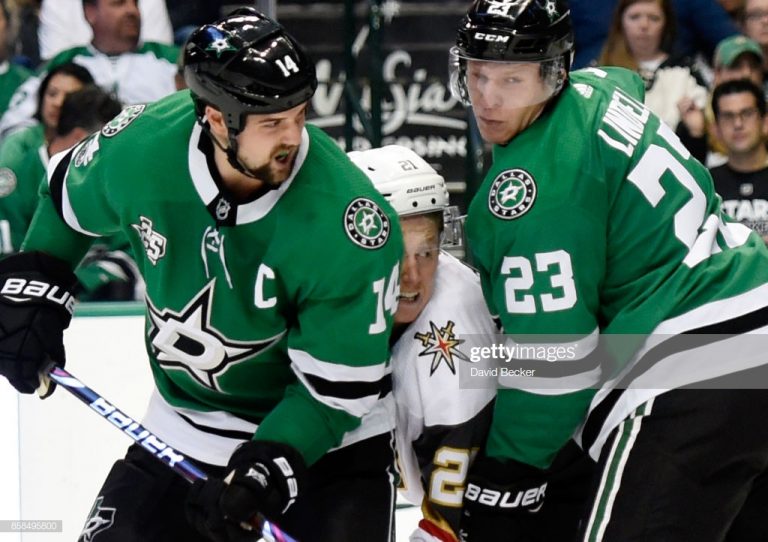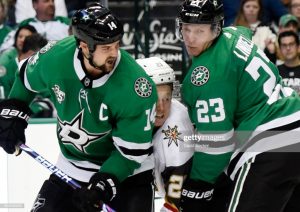 The Stars were likely going to be without Ben Bishop anyways in the March 15th NHL free pick as he started Thursday in St. Paul but that became definitive when Bishop left the game with a lower body injury. Anton Khubodin came in and played 33 minutes, stopping 14 of 15 shots he faced. Bishop had been on fire with 3 straight SO's and he stopped all 7 shots he faced from Minnesota before leaving but it's Khubodin's net vs. Vegas in this one.
The thing is Khubodin is going to have to be great tonight, or at least really good, because the fatigued Dallas offense is going to have a hard time getting to Fleury. Friday's O/U is 5.5 and the Stars have been held to 2 goals or less in 3 of the last 5. Make no mistake the Stars have offensive talent as evidenced by netting 4 goals against Minnesota and Devan Dubnyk last night, but its going to be a tough skate on 0 days rest.
March 15th NHL Free Pick Betting
The Golden Knights have simply owned Dallas in the two years that Vegas has been in existence. Vegas has taken 4 of 5 lifetime meetings vs. the Stars including both contests this year 4-2 in December and 4-1 in February both at T-Mobile. With Khubodin being pressed into action yesterday and Vegas being extremely rested it's going to be hard for Dallas to buck that recent trend.
Vegas Golden Knights PL (-1.5) +172