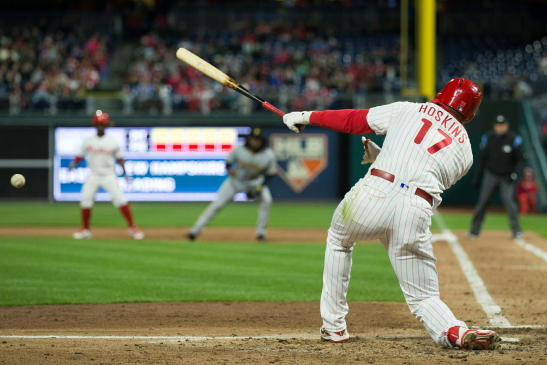 The Phillies are pretty huge favorites in the 4/21 NL free pick at -180 against Pittsburgh – but should they be? Yes the Pirates offense has seem to gone into a funk and Philly has one of their studs on the mound today (Aaron Nola) but are people too soon to write off the Bucs? In a game that could go either way, is the total an easy bet for Saturday?
Pittsburgh Has No Offense – Where Does the 'Over' Play In?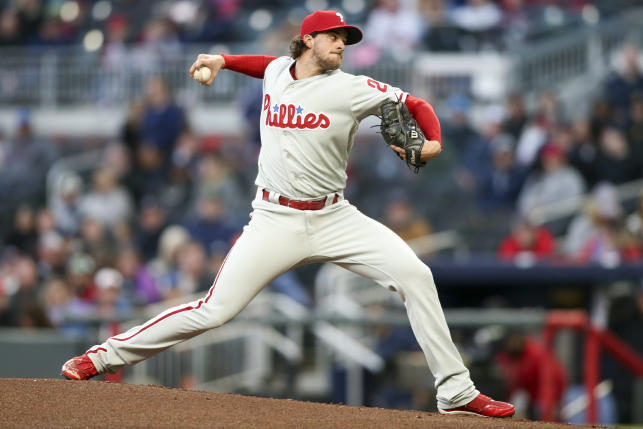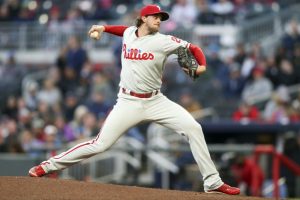 On paper the Pirates offense looks pretty good. They rank 9th in runs/game (5.00) and are 6th in BA (.253) and 8th in OPs (.753). The Buccos also have 20 HR on the year which is in the top half of the MLB. If you look at recent numbers however, the Pirates offense doesn't look so hot. Take away a 10 run outing at Coors Field on April 18th and Pittsburgh has scored 3 runs in 4 games. Their lack of hitting alone is enough to lean towards the 'under' 7.5 in the 4/21 NL free pick.
But what about the pitching? One of the reason's tonight's total is so low is because Aaron Nola is on the bump for Philly. The right hander has just a 2.22 ERA on the season and hasn't allowed more than 2 ER in any of his four starts so far in 2018. Despite all their offensive prowess, the Pirates batters hit just .256 against Nola in their careers. In 2017 Nola was somehow 1-1 against Pittsburgh despite giving up just 1 ER in 14 IP (0.64 ERA). A case for the 'under' indeed.
Can These Two Teams Put Up Some Runs?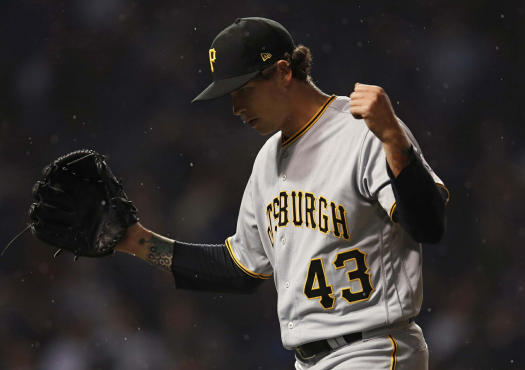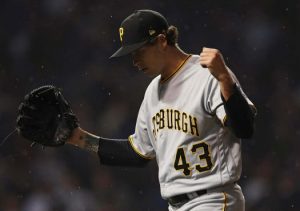 It's not going to take much offense to push the 4/21 NL free pick towards the 'over' considering oddsmakers have set the number at 7.5. Sure today has a tough matchup but so did last night's Clayton Kershaw v. Max Scherzer tilt that produced 7 runs (5-2 Washington). One of the biggest reasons this afternoon's tilt could go over is because of Pittsburgh pitcher Steven Brault. Having a lefty in your rotation isn't as good when they give up 9 ER over their last 11 IP. On paper Brault looks good with a 2-1 record and a 4.74 ERA but he's been shaky the last two outings. He's only faced three current Phillies batters over their careers – but he also only has 11 SO's in four starts this season.
So we know that Philadelphia can put up some runs today – but can Pittsburgh? Oddsmakers have set the line at PHI -173 so they aren't expecting much from the Bucs bats. Scoring isn't a better option considering Josh Harrison is out probably two months with a hand injury. Of the Pirates players who are playing, Josh Bell is 0-5 against Nola, Gregory Polanco 2-6, and Starling Marte 1-2. It's only going to take 2-3 runs from the Pirates to make this game go over, but is that too many to ask for?
4/21 NL Free Pick Betting
We've got Pittsburgh's #9 scoring offense up against Philadelphia's #8 run producing unit but why does the 'under' 7.5 feel so good? Over the past week the Pirates offense showed how inconsistent they can be with 10 runs against Colorado on Wednesday but 1 total in the first two games of the Philly series on Thursday and Friday. Nola is pitching his tail off for Philadelphia this year, so you're expecting 5-6 runs from the Phillies to make today's game go over. They can do that against Brault, especially if Philadelphia gets to the bullpen early. It's not going to take much to push this game over – and quite frankly the Phillies could do it by themselves.
Free Pick: Pittsburgh Pirates / Philadelphia Phillies 'over' 7.5