NHL Picks
Friday February 8th NHL Free Pick: Hurricanes at Rangers
New York and Carolina a Combined 12-6-2 Heading Into Friday Night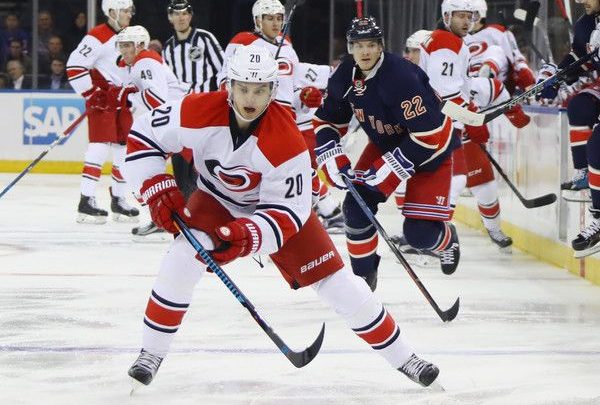 Two teams riding winning momentum will meet up in the February 8th NHL free pick. Both the Hurricanes and Rangers have gone 6-3-1 over their last 10 dating back prior to the Winter break. Carolina has gone 3-1 since returning to action and New York 2-2-1. The Rangers (-105) are slight underdogs despite being at home to the Hurricanes (-116). Overall oddsmakers are essentially calling this one a toss up however.
A Win at Madison Square Garden a Long Time Coming for Carolina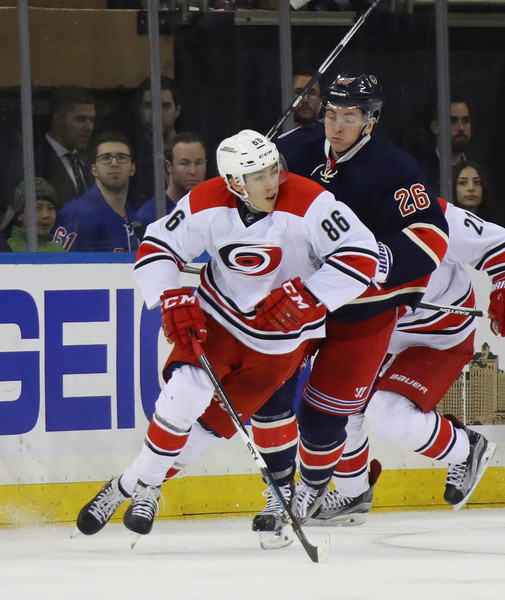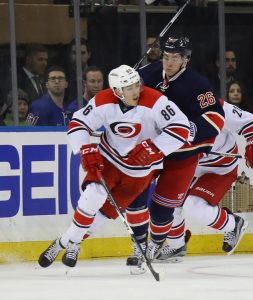 Madison Square Garden has been anything but a mecca for Carolina in the recent past – if anything it's been a muck-a. That's because the Hurricanes have been here 16 times since 2010, losing each and every time. Carolina has a nice 12-4-1 record in their last 17 games overall, but they've got to try and snap the losing streak at the Garden on a back-to-back. The Hurricanes scored a 6-5 win over Buffalo on Thursday but it took OT to get victory. Can the Carolina offense keep clicking (18 goals in 4 games) with 0 days rest?
Teuvo Teravainen scored the game winner Thursday and he has 5 points in 4 games since returning from the break. Together with Sebastian Aho (11 points last 7 games) they can provide some relief for backup goaltender Petr Mrazek. Curtis McElhinney started last night vs. the Sabres so it's Mrazek and his 17 goals allowed in the last 5 games getting the nod between the pipes.
Rangers Look to Defend Home Ice Vs. Fatigued Hurricanes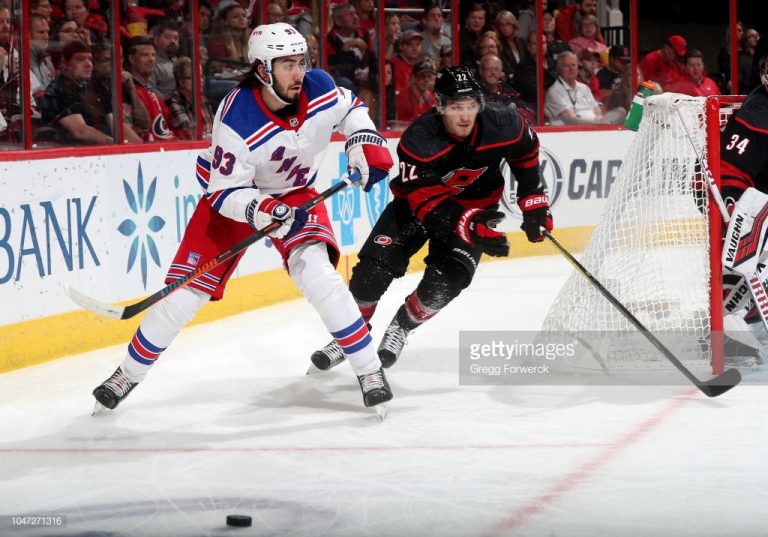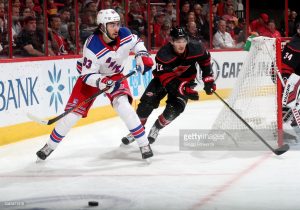 New York is an equally impressive 5-2-1 in their last 8 games. That followed a streak of 1-6 in their previous 7 so if the Rangers want to truly prove they've tuned things around a win over a B2B Carolina team in the February 8th NHL free pick is imperative. NYR has the 16 game home win streak over the Hurricanes to defend and they do so not only with an extra day of rest, but the benefit of playing their last three games on their own ice and with no travel. Mika Zibanejad should stay hot (9 points, 4 games) vs. a Carolina defense playing their 3rd road game in 4 nights with the last one being an OT thriller.
It's kind of confusing why the Rangers aren't -130 favorites or more in the February 8th NHL free pick. Not only are they at home while Carolina comes in on a B2B, the Rangers send their starting goaltender out against the Hurricanes' backup. Henrik Lundqvist has gone 4-1-1 his last 6 starts although he has given up 3+ goals in four of those games. The New York defense does a great job of limiting the veteran goaltender's exposure, holding the last five opponents to 30 SOG or less.
February 8th NHL Free Pick Betting
Friday night could definitely be a trap play on the Rangers, especially considering it's the only game on the NHL card tonight. Still at -105 it's not a bad wager on a team at home with their starting goaltender up against a team playing their 2nd string goaltender and their 3rd road game in 4 nights. If it's a dupe by the oddsmakers, tip the hat – otherwise everything says Ranger go Alpha.
NHL Free Pick: New York Rangers -105