NHL Picks
Friday December 28th NHL Free Pick: Maple Leafs at Blue Jackets
Oddsmakers Calling for a Close One Between Two of the East's Best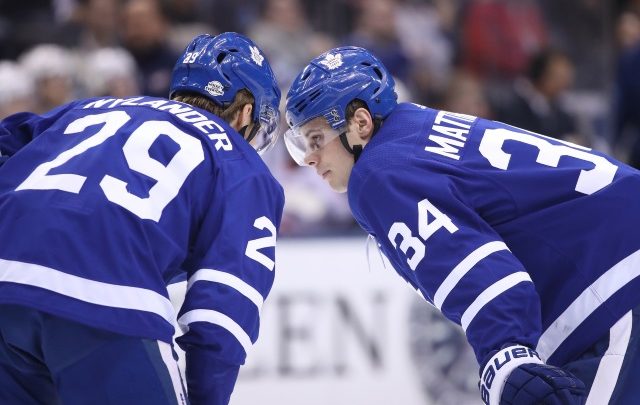 One of the reasons that Toronto has made a run at 2nd place in the Eastern Conference is because of their solid 13-5-1 road record. That away success will be put to the test in the December 28th NHL free pick when the Maple Leafs visit Columbus. The Blue Jackets sit at 4th in the conference and combined both of these teams have won their last 9 games. The line is pretty even at TOR -112 and COL +102 so where does the value lie?
Does the Rested Maple Leafs Offense Have the Edge?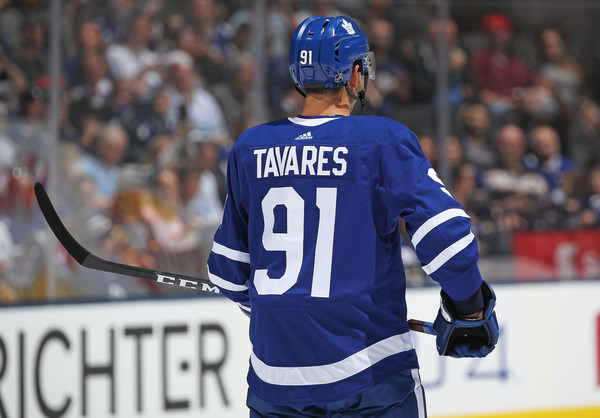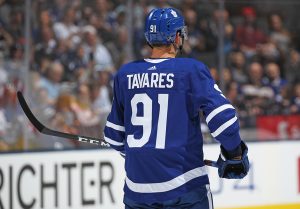 The Toronto offense is clicking with a four game win streak and 23 goals scored over that span. They are up against the game's hottest goaltender in the December 28th NHL free pick but their biggest foe may be rust. The Maple Leafs haven't played since December 23rd and were noticeably lethargic in recent skatearounds according to coach Mike Babcock. On the contrary, Columbus will be playing in leg two of a B2B – an OT win in New York last night. That's still a very close line in a game that Toronto should have an obvious edge.
On a team with stars such as John Tavares, Auston Matthews, and Patrick Marleu it's been defenseman Morgan Rielly leading the way lately with a 5 game point streak. Toronto ranks 2nd in scoring but can they break through against a Columbus defense that has been absolutely astounding lately? If offense is limited from the Leafs, it will be up to Garret Sparks in net to keep scoring from the Blue Jackets to a minimum. He'll be making just his 3rd start of the month and has already allowed 9 goals in the previous two.
The #leafs held an optional morning skate in Columbus today and it appeared as though Garret Sparks will get the start. Frederik Andersen stayed out for extra work.

Sergei Bobrovsky goes for #CBJ

— Chris Johnston (@reporterchris) December 28, 2018
Blue Jackets Can Win With Bobrovsky in Net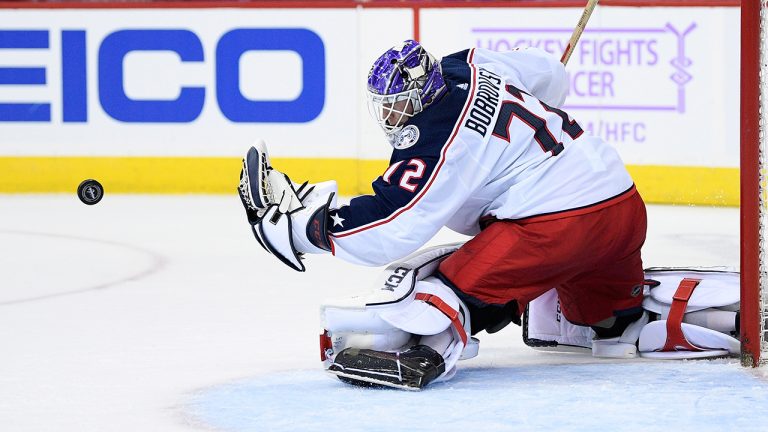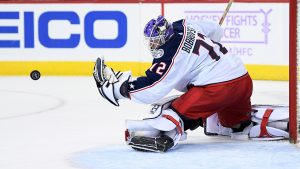 One of the reasons there's value in Columbus in the December 28th NHL free pick is Sergei Bobrovsky between the pipes. The Blue Jackets goaltender was recently named the first star of the week and is on a 5-0-1 streak. Bobrovsky has 2 SO's in his last four starts and another outing with just 1 goal allowed. Plus, Joonas Korpisalo got the start vs. the Rangers last night meaning Bobrovsky is fresh for Toronto.
With their defense and goaltending potentially limiting the high flying Leafs offense, can a fatigued Columbus offense be the difference maker? They have a favorable matchup vs. the Toronto goaltender and the Blue Jackets scored a solid 11 goals during their three game road swing. It's the Columbus offense at home that has struggled lately with just 6 total goals in their last 6 at Nationwide Arena. Does all this make the 'under' of 6.5 look like a solid play?
December 28th NHL Free Pick Betting
There's obviously value on both sides tonight with such low ML totals and the fact that each squad is riding win streaks. Columbus has a goaltender standing on his head lately but with a tired defense ahead of him after a B2B. The Maple Leafs goaltender has struggled and there could be a bit of rust after a 4 day layoff. Either way, Bobrovsky is just one man and the Maple Leafs aren't rusted – they're rested.
NHL Free Pick: Toronto Maple Leafs -113