NHL Picks
Anaheim Ducks at Toronto Maple Leafs Betting Preview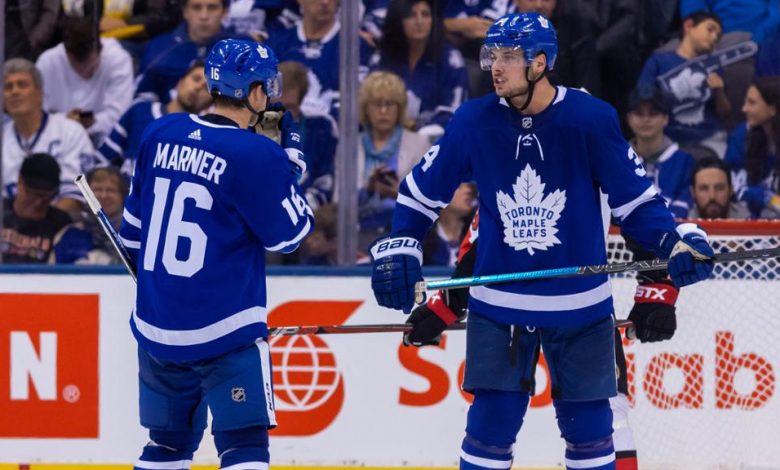 On Friday, February 7, the Ducks will travel to Toronto to take on the Leafs. Toronto is a -250 favorite in this game after making some recent changes to their roster. Toronto is 28-19-7 sitting in 4th place in the Atlantic Division with 63 points. The Ducks are struggling once again this season, they are 22-26-6 in 7th place in the Pacific with just 50 points.
Anaheim Ducks
Coming off a loss to the Montreal Canadians in their last game, the Ducks will look to bounce back and get a win in their fourth-straight road game. Anaheim has struggled again this season and are in a full rebuild mode. Look for them to ship away any veterans they can at the trade deadline to compile some prospects.
Ryan Getzlaf is once again leading the Ducks this season with 35 points and 24 assists. The veteran Center has been a staple of the Ducks for a long time now. Adam Henrique is leading the Ducks in goals this season with 17.
John Gibson and Ryan Miller have been covering the Ducks between the pipes this season. Gibson has a 16-21-4 record with one shutout. The starter has a 2.96 goals-against average and a .904 save percentage. Miller is carrying a 6-5-2 record with a 2.86 goals-against average and a .912 save percentage.
The Ducks currently have no players on their injury list. They are averaging 2.48 goals per game while allowing 3.06. Anaheim does have the second-most short-handed goals in the league so they always a threat to turn the momentum on a penalty kill.
Toronto Maple Leafs
The Maple Leafs are not where they wanted to be at this point in the season, but they are still fighting for a playoff spot and they have the roster to compete with anyone. They have some of the NHL's top scorers and they have recently made moves to sure up their roster in net.
The Leafs made a trade with the L.A. Kings to acquire Jack Campbell in order to provide a solid backup option for Frederik Anderson. The Maple Leafs could not wait any longer to take care of this problem after suffering two-straight 5-3 losses to the Panthers and Rangers. Toronto has a strong roster and they could not risk missing the playoffs by dropping all these games with their backup in.
Jack Campbell could get the start for the Leafs as early as this game. Look for Toronto to throw him into action as soon as possible with Frederik Anderson listed as day-to-day to get them on the right path for the second half of the season. Campbell is 8-10-2 this year with a 2.85 goals-against average and an even .900 save percentage.
Auston Matthews and Mitch Marner lead the Leafs this season in goals, assists, and overall points. Matthews is second in the NHL with 39 goals, he also has 25 assists for 64 total points. Marner leads the team in assists with 40 and has a total of 54 points.
The Maple Leafs are averaging 3.57 points per game while allowing 3.28. They have Travis Dermott, Frederik Anderson, and Cody Ceci all listed on the injury list.
What to expect
Even with the current uncertainty at between the pipes, I like the Toronto Maple Leafs to walk away with a win in this one over a very weak Ducks team. They are making the right moves to give this team a chance and I think the recent trade should spark a fire under this Leafs team.  Take Toronto.