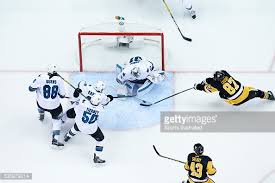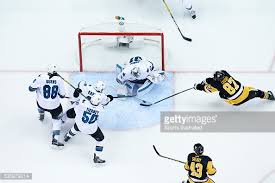 The San Jose Sharks are back in Pittsburgh on Thursday for game five of the 2015 Stanley Cup Finals. They head back to the Steel City down three games to one, and that is not a very good place to be. Up to this point, they have been matched skate to stick by the Pittsburgh club. They need to win three straight to capture the 2016 Stanley Cup, and first and foremost, they must finally win a game in Pittsburg on Thursday to continue towards that goal.
Close Calls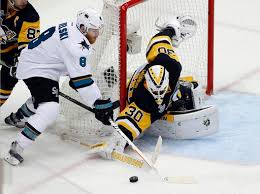 The first three games of the 2016 Stanley Cup Finals have all been close, but the Sharks have only one win to show in what was a trio of one-goal games. In the first game, played in Pittsburgh, the Sharks went into the third period tied, only to see Pittsburgh's Nick Bonino win it with a goal. The final score was 3-2 Penguins.
Game two, which was also in Pittsburgh, saw the two teams go into overtime tied at one. This time it was Pittsburgh's Conor Sheary who scored the difference-maker. That game winner came after a gritty third period by the Sharks where the team from San Jose tied it up. The Sheary goal was masterfully planned just prior to a faceoff and was designed to take advantage of Sheary positioning himself in a manner that would thoroughly surprise the Sharks. That plan worked to perfection.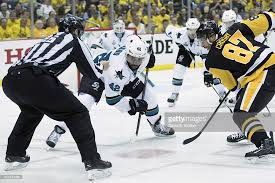 Game three was played in San Jose. That one also went to overtime with the final being 3-2. This time it was San Jose that notched the victory after tying the contest two all in the third. Winger Joonas Donskoi, who had an assist earlier on the tying goal, got that third score. Shark net-minder Martin Jones came up big making 38 saves on 40 shots.
The fourth game of the 2016 Stanley Cup Finals was also in San Jose, and although the Sharks were hopeful that they could tie up the series, they were disappointed by the final outcome, losing 3-1. Pittsburgh was in command all the way, going into the third up 2-0. Penguin goalie Matt Murray had 23 saves on the night, stopping 96% of the shots that he saw.
2016 Stanley Cup Finals- Game Five
Here are a few things to consider when handicapping game five. Pittsburgh captain Sydney Crosby has just two assists in the series and no goals yet his team has been dominant. Pittsburgh has played like a team and that has paid off for them. If they do the same on Thursday, they will win.
In the 2016 Stanley Cups Finals, the Sharks have had some excellent goaltending from Martin Jones. He's had one bad game and that was his last one. Otherwise, he has given the Sharks every opportunity to win. Does he have much more in his tank? He needs to be able to put in an epic effort for his team to have a chance at notching a win.
Finally, the Shark offense in this series has simply missed the bus. They have blown golden opportunities to convert and have been out hustled. Overall, they've been unable to put together a coordinated effort. They look as if they are on life support. They may be put out of their misery tonight.
Game Five Pick
Taking into consideration speed, team play, goaltending, and home ice, we're taking the Penguins in this one. The Sharks have an almost impossible task ahead of them on Thursday night in Pittsburgh. San Jose has struggled all series to keep up with Pittsburgh. Plus, they have had a tough time catching a break.
Take the Penguins at -145 to win game five of the 2016 Stanley Cup Finals. The over/under is at 5 goals. Go with the under. If you can find it at 5.5, that would be even better. Final score 3-1 Pittsburgh.
Free Picks: Pittsburgh Penguins and under 5 goals.