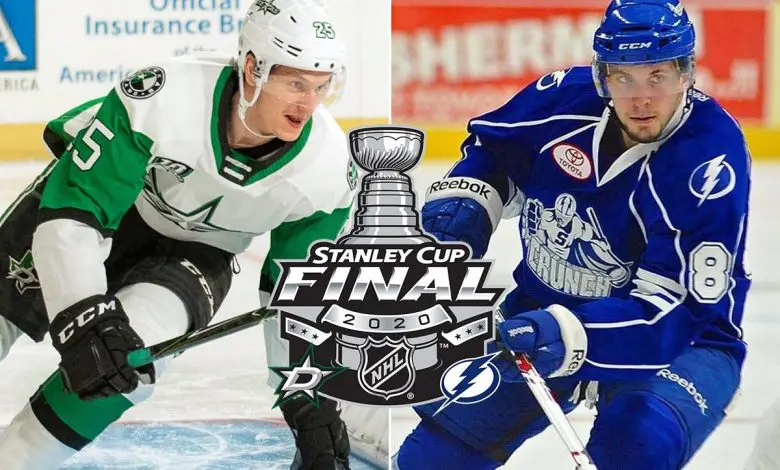 Stars vs. Lightning game 1 betting has Tampa Bay a massive favorite yet again, being listed at -161 ahead of Saturday night's series opener. Being an underdog is nothing new for Dallas though after getting past Calgary in a toss-up series, taking down a heavily favored Colorado squad, and upending #1 seed Vegas to get to this point.
The Lightning continue their 2020 revenge tour after winning the President's Trophy for the most points in the league a year ago, and abruptly getting swept 4-0 in the first round by Columbus. Tampa Bay has gone 14-5 since the NHL restart.
Value on Both Teams?
The only wager that would draw some criticism ahead of Stars vs. Lightning game 1 betting is the 'over' of 5 because of the stellar goaltending that both teams have displayed en route to the Stanley Cup Finals.
A high scoring game isn't even that far out of the realm of possibility though after the Lightning netted 8 against the Islanders in game 1 of the Eastern Conference Finals. The Stars also scored 4+ goals in 5 of 7 games vs. Colorado in the Western semifinals.
-161 does seem like a steep price to pay on Tampa Bay, but they've won their three series' 4-1, 4-1, and 4-2 to reach their first Stanley Cup Finals since 2015. The Lightning did need six games to conquer the Islanders though , a team that would've been around a 7-seed in a normal playoff draw.
The Stars at +140 seems like a solid wager too considering Dallas has answered the bell whenever challenged this postseason. Rick Bowness' team is also very comfortable playing at Rogers Place in Edmonton where they've been since August 3rd. The Eastern Conference had their postseason hub in Toronto so the Stars have somewhat of a 'home ice' advantage even without fans in attendance.
Dallas has also been off since eliminating Vegas on Monday whereas the Lightning-Islanders series just wrapped up Thursday. The Stars also won both regular season meetings with Tampa Bay this year, winning 4-3 and 3-2, both in OT.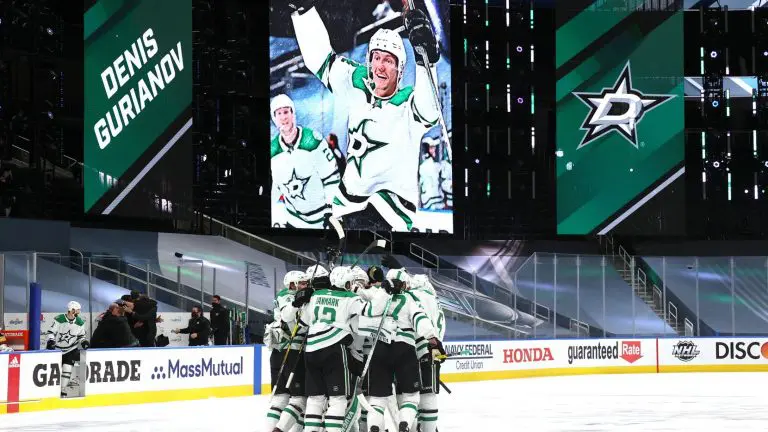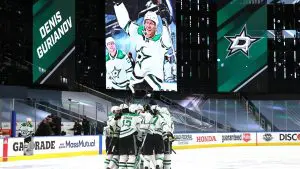 Which Goaltender to Wager On?
Anton Khubodin is red hot. Andrei Vasilevskiy is as consistent as you get. Stars vs Lightning game 1 betting comes down to the goaltenders and it's hard to wager against either.
Khubodin has value at +140 in net, even against Tampa Bay's #1 scoring offense from the regular season. The Dallas goaltender has been a crash test dummy the last two series' facing an average of 32 SOG/game vs. Colorado and stopping 153 of 161 shots against Vegas (.950). Khubodin faced 40, 33, and 36 shots in securing three straight wins over the Golden Knights to close out the series.
Even with the success Khubodin has had this postseason, Dallas by no means has a goaltending edge in Saturday's series opener. The reliable Andrei Vasilevskiy mans the net for Tampa Bay allowing 3 goals or less in 8 of his last 9 starts.
Stars vs Lightning Game 1 Betting Free Pick
Tampa Bay is great and has unfinished business after last season. For Saturday's opener however there is just too much to like about the Stars. Dallas has as much home ice as you can get in this postseason playing once again at Rogers Place (TB played at Scotiabank Arena for the last month.).
The Stars are also rested and have been game planning since closing out their series Monday while Vegas has a quick turnaround after clinching on Thursday. Throw in Khubodin standing on his head this postseason and the play is clear.
Free Pick: Dallas Stars +140