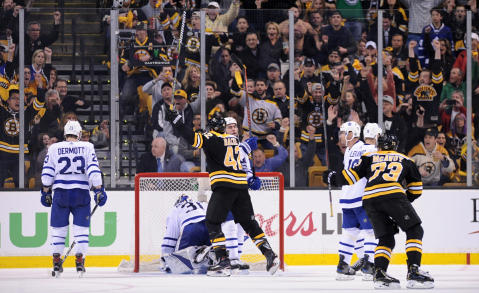 The closest contest in tonight's NHL playoff slate is the Bruins / Maple Leafs series heading back to Toronto with Boston sporting a 2-0 lead. Oddsmakers have set this game as a proverbial toss-up with both teams being listed at -110. Surprisingly not as many bettors as you'd think are pounding the Bruins with just 57% of the public favoring the visitors. Is a trip back to the Air Canada Centre in the 4/16 NHL free pick good for what ails the Maple Leafs or is Boston just the better team in this matchup?
Boston's Top Line Has Been Remarkable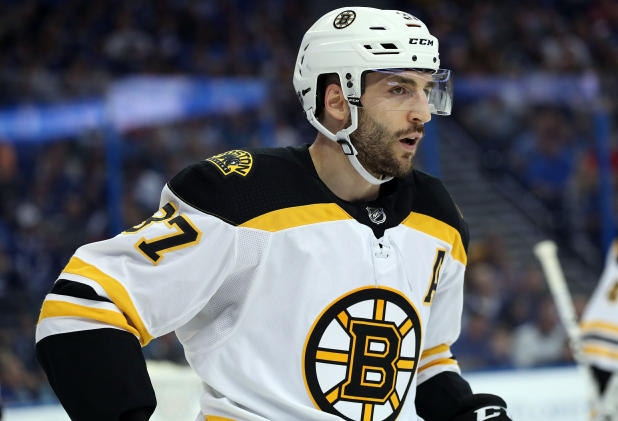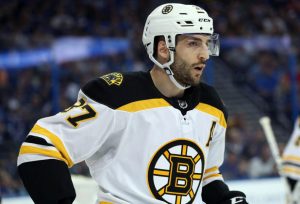 The trio of Patrice Bergeron, Brad Marchand, and David Pastrnak have exuded their will through the first two games of this series as they've combined for 5 goals and 15 assists. The Bruins offense is clicking as a whole though with 5-1 and 7-3 wins under their belts at home. Six other Bruins players have scored goals beyond their top line but it's no surprise from a team that was 6th in goals scored and 8th in shots on goal during the regular season.
Of course the Bruins success hasn't all been on the offensive end. Tuukka Rask is a championship caliber goaltender that has stopped 56 of 60 shots so far in this series. Rask was just 1-2 against Toronto during the regular season, allowing 8 goals over that span. For the 4/16 NHL free pick the goaltender returns to Toronto where he made a start on February 24th. Rask stopped 36 shots that game, but 4 slipped by the crease as the Maple Leafs got the win.
Maple Leafs Aim to Use Their Home Ice Advantage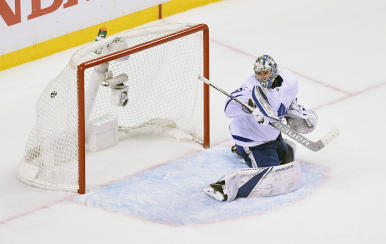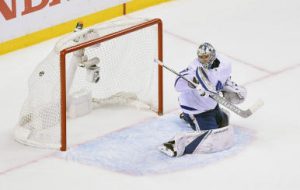 One of the reasons so many bettors are on Toronto for the 4/16 NHL free pick is because the Maple Leafs have won four straight over the Bruins in the Great North. The Leafs are 21-7 in their last 28 at home and are obviously still a pretty good team despite being down 0-2. Toronto had the #4 scoring offense during the regular season and converted 25% of their power play opportunities – 2nd best in the league. If Auston Matthews or Mitchell Marner can get going on Monday night this can turn into a whole different series.
Frederik Andersen returns to net in tonight's game but it will be interesting to see where his confidence is at. The Toronto goaltender was yanked Saturday after allowing 3 goals on the first 8 shots he faced. Toronto went down 0-4 in the first period and never had a chance to get back into that game. Andersen allowed 5 goals on 45 shots in the series opener so obviously his play is an issue. Things should be a little better at home for Andersen where he went 2-0 against Boston this year – he just needs to have a really short memory.
4/16 NHL Free Pick Betting
Since oddsmakers have made this game the proverbial toss up, you really couldn't be to blame no matter what side of the contest you were on. On one hand, Boston is up 2-0 and has been absolutely pelting the Maple Leafs goaltenders. On the other hand, Toronto is a much better team at home. This contest seems very similar to last night's Wild/Jets game in which Minnesota was dominated the first two games of the series. They returned to St. Paul and looked like a totally different team. The Leafs use that formula tonight.
Free Pick: Toronto Maple Leafs -110