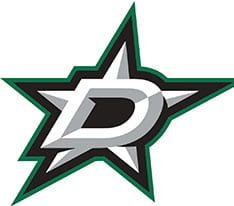 Overview
The Edmonton Oilers visit the American Airlines Center in Dallas tonight where they take on the Stars. The Stars have absolutely dominated the Oilers over the last 5 or so seasons winning 28 of the last 37 meetings overall and 13 of the last 15 played in Dallas.
Head to Head Trends
Oilers are 9-28 in the last 37 meetings.
Oilers are 2-13 in the last 15 meetings in Dallas.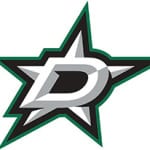 Dallas Stars (-200)
The Dallas Stars are 2nd in the Central Division with 63 points 5 points behind the 1st place Chicago Blackhawks. The Stars got off to a red hot start this season and they actually hadn't lost more then one game in a row up until January. It seems like once the new year started the Stars have been totally different team winning just 1 of 8 games, I don't know if they partied too hard new years eve or what but they have not played well since.
The Stars have played 6 of their last 8 on the road losing all 6 of them so now that they're back at home maybe they will get back to playing some good hockey again. The Stars have one of if not the best offense in the league and especially at home where they average 3.50 goals per game.
Dallas Stars Trends
Stars are 21-7 in their last 28 home games.
Stars are 0-4 in their last 4 overall.
Edmonton Oilers (+180)
The Edmonton Oilers are last in the Pacific Division with 43 points a full 18 points out of 1st place. The Oilers weren't playing all that bad not too long ago winning 6 in a row although 3 of those wins did come in overtime so maybe a little bit of luck there.
Since that 6 game win streak the Oilers have gone ice cold again losing 12 of 17 games which is really no surprise because they're just not a very good team. Things are not looking good anytime soon for the Oilers with another top player in Ryan Nugent-Hopkins likely to miss the next 6-8 weeks with a broken hand.
Edmonton Oilers Trends
Oilers are 13-46 in their last 59 road games.
Oilers are 17-74 in their last 91 road games vs. a team with a home winning % of greater than .600.
Conclusion
I'm going with the Dallas Stars over the Oilers in this one tonight. Neither team in playing all that great at the moment but I don't think you can keep a good team like the Stars down for too long and now that they are back home I think they will start playing more like the team we have been used to seeing over the first few months of the season.   
Free pick: Dallas Stars -200