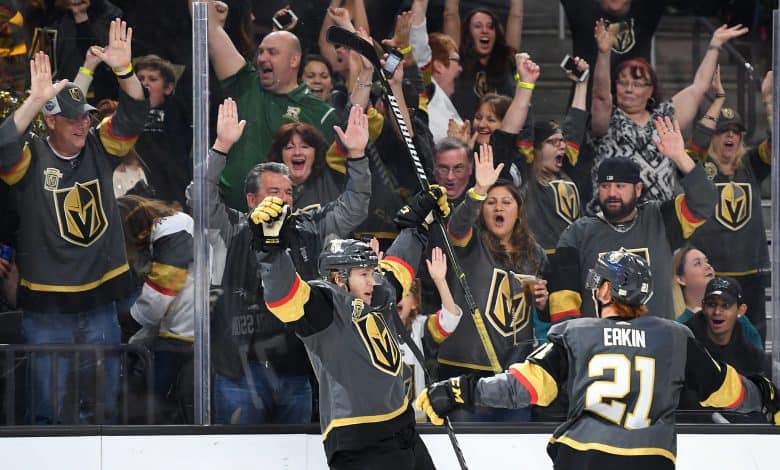 We've entered the NHL semifinals where 4 teams remain, but oddsmakers aren't expecting the Canadiens at Golden Knights game 1 betting matchup to be much of a fight. Vegas is a whopping -270 favorite on Monday night despite the Canadiens winning their last 7 games this postseason.
Montreal has also had a week off, wrapping up their sweep of the Jets last Monday. The Knights have been off since Thursday, and have a decisive home ice advantage at the raucous T-Mobile Arena. The 18,000+ fans that are expected to be in attendance are roughly 15,500 more than the Canadiens have seen all season. Can Montreal handle the atmosphere at +235?
Canadiens Like This Spot?
Montreal is a huge underdog in the Canadiens at Golden Knights game 1 betting pick. That's a spot they're familiar with so far this postseason though, written off after falling down 3-1 in their series against Toronto before advancing after a game 7 win. Montreal then pulled off a surprising sweep of Winnipeg, now coming into Vegas with 7 straight victories.
The big question facing the Canadiens on Monday night is how they're going to react to such an intense crowd. T-Mobile is one of the toughest places to get a win at regardless of the situation, but it may be especially difficult for Montreal who played in front of 2500 fans in their game 4 win against Winnipeg. Vegas had 18149 fans in attendance for their game 6 win over Colorado.
Montreal does have some playoff savvy veterans that can help the team navigate these unique waters. 14-year veteran Carey Price will be making his 79th postseason start on Monday night and has held opponents to 2 goals or less in 5 of his last 6 outings. Corey Perry and Eric Staal have combined for 13 points this postseason. Perry is a 14-year vet that won a Stanley Cup in 2007 while Staal is in his 12th year.
Golden Knights Going to Be Too Much?
Vegas has seemed to have found the right gear. They struggled more than expected in a 7-game win over Minnesota in the 1st round, and fell down 0-2 to Colorado following 7-1 and 3-2 losses. What we've seen over the last 10 days is a team that looks geared for a Stanley Cup, as the Golden Knights have eliminated the President's Trophy winning Avalanche with four straight wins.
The Golden Knights defense has really stepped up their game, led by goaltender Marc-Andre Fleury. Vegas held the Avs' #1 scoring offense to 8 total goals over the last four, with Fleury stopping 58 of 63 SOG over the last two contests.
The T-Mobile Arena crowd is also gaining momentum, and Vegas was 21-5-2 at home this season even while playing at less than half capacity most of the regular season. If the Golden Knights can get a couple scores early, this crowd will completely demoralize Montreal.
Free Canadiens at Golden Knights Game 1 Betting Pick
The whole Colorado series shifted when the Golden Knights returned back to a full capacity T-Mobile Arena, and Vegas hasn't looked back since. The Canadiens haven't seen a crowd close to this in almost a year-and-a-half, and could also have lost some of their momentum after sitting for a week. Vegas big.
Golden Knights 5 – Canadiens 2
Free Pick: Golden Knights -1.5 (+110)