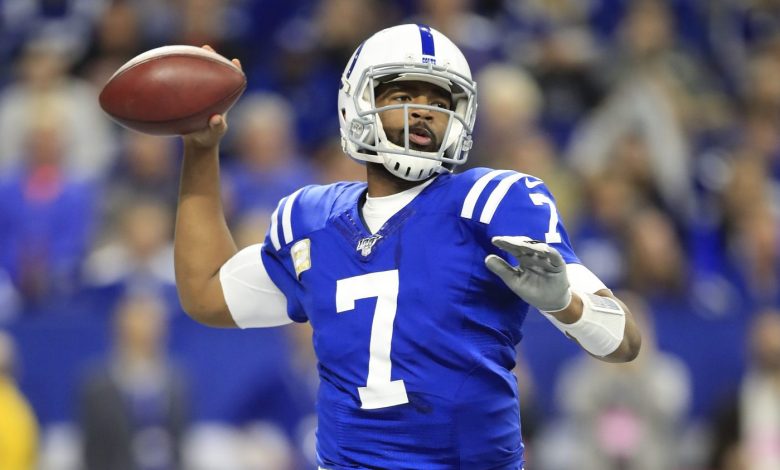 It will be a battle for first place in the AFC South on Thursday Night Football this week as the Indianapolis Colts travel to face the Houston Texans. The Colts and Texans are both sitting at 6-4 and atop the AFC South standings with six games to play. Indianapolis holds the advantage of having beaten the Texans in their previous meeting this season.
Houston is coming off a 41-7 blowout loss at Baltimore last weekend, its lowest-scoring game of the season. Prior to that loss, Houston looked like it was starting to roll, with wins over Jacksonville and Oakland. Indianapolis is coming off a win over the Jaguars in which starting quarterback Jacoby Brissett returned to the lineup after missing nearly two games after being hurt early in the team's loss to Pittsburgh three weeks ago.
The moneyline for this contest has the Indianapolis Colts +170 and the Houston Texans -190. Houston is favored by three points at home, while the over/under for the game has been set at 46.
Constant Changes
The Colts are one of the better teams in the AFC, but they haven't had a chance to really show their full potential due to injuries to some of their key players on offense. Brissett missed nearly two games before returning last week, only to have running back Marlon Mack suffer a fractured hand in last week's game, taking him out of this contest. With Mack out, Jonathan Williams will likely be the focal point of the Indianapolis run game after he rushed 13 times for 116 yards last week after Mack was hurt.
Brissett has been solid this season, passing for 1,797 yards and 15 touchdowns along with four interceptions, but he'd like to have his veteran target available to him. Unfortunately, T.Y. Hilton is going to be a game-time decision for this one after missing the last month with a calf injury. Hilton has 32 receptions for 360 yards and five touchdowns this season, but his presence alone causes defenses to pay attention to him. Zach Pascal has stepped up in Hilton's absence, making 23 catches for a team-high 364 yards and four touchdowns.
Looking For More
Houston is certain to be fired up for this one, and not just because it is a division game. The Texans expected much more of themselves in last week's showdown against the Ravens, so to come away with just seven points has to be irritating for them. Deshaun Watson threw for just 169 yards and an interception in the loss, though nearly half of his production came from finding DeAndre Hopkins (seven catches, 80 yards). Watson must spread the ball around more against a Colts team that ranks 11th in the league in pass defense.
Defensively, the Texans have had their troubles against the pass, allowing 273.1 yards per game, which ranks 29th in the NFL. Linebacker Whitney Mercilus leads the team with 5.5 sacks this season, while linebacker Zach Cunningham is tied for 17th in the league with 79 tackles. Brissett threw for 326 yards and four touchdowns in the first meeting between these two teams, so the Texans must find some way to improve against the pass, or they'll likely get picked apart again.
Colts Win Close One
Both of these teams have shown flashes of greatness this season, but only flashes. While the Texans seem to have more offensive potential and the better quarterback, Indianapolis as a team just seems more solid and able to handle a couple of injuries. Indianapolis should be able to move the ball on Houston, especially if Hilton is a go, so I'm going with the Colts +3 to win this one outright.