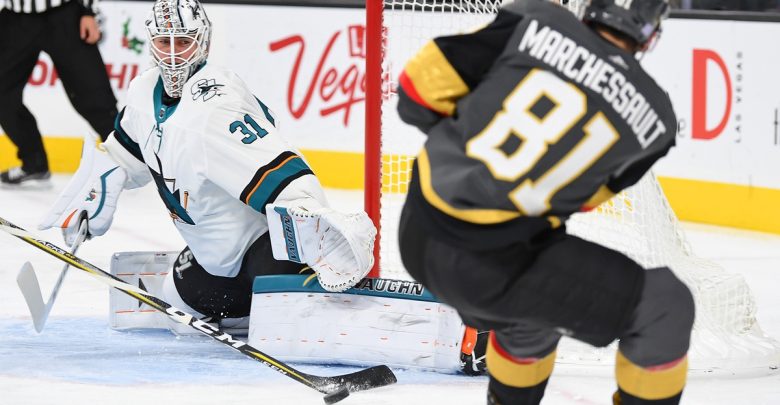 Nobody could blame you no matter what side you're on in the 3/22 NHL free pick. Vegas has great value at +123, currently the second seed in the West with a positive first round playoff matchup in their first year of being in existence. If San Jose -150 is more to you're liking, that's understandable too as the Sharks have rattled off five straight wins as they sit in the 4th seed in the Western Conference. Who needs it more? Probably the Sharks as they hold a single 1 point lead over Minnesota to host their first round playoff series. Then again, Vegas has found their road legs nicely lately.
Are We Ready to Just Accept the Vegas Knights?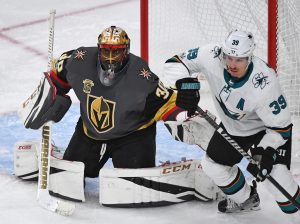 The Knights have crossed off many check points on their way to becoming a legitimate team in their first year of existence. When Vegas got off to a hot start, they said give it a month. When the wins just kept piling up, they said give them to the All-Star Break. Now that the postseason is on the horizon it's time to actually realize that the Knights are here to stay. Vegas was uncharacteristically 2-2 on their most recent road trip, so maybe some time away from Sin City won't hurt. The Knights are an amazing 21-12-2 on the road this season which includes victories in 4 of their last 5.
The 3/22 NHL free pick is about more than postseason seeding for both teams. Currently Vegas has an 8 point lead over San Jose for the Pacific Division title. This comes with just 9 games to play so the Knights want to wrap up their first division title in franchise history (1 year). If Gerard Gallant's team wants to do just that, they must without stud goaltender Marc-Andre Fleury minding the net. He left the last game with concussion worries so Vegas turns to Malcolm Subban. He's not a bad contingency plan with an 11-3-1 record on the season but Subban has only started one game since February 2nd while battling injury issues himself.
San Jose Focused on the Greater Good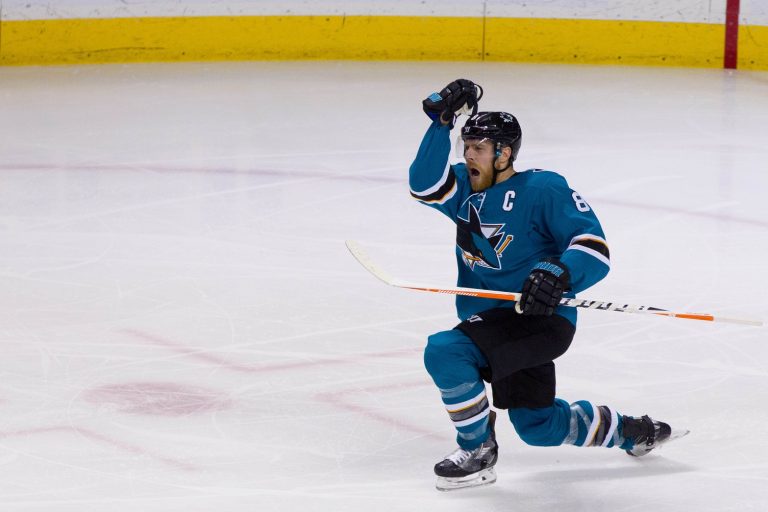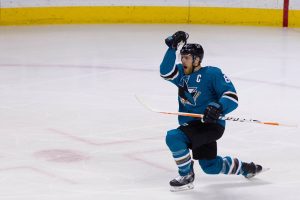 The Sharks may have just foreclosed on any chance at winning the Pacific division as the deficit seems insurmountable even though these two teams play each other again in a little over a week. Even if San Jose waves the white flag division wise, it doesn't mean they don't need a win in the 3/22 NHL free pick. The Sharks have a one point lead over the Wild for 4th seed in the West and will meet Minnesota in the regular season finale. Only four points separate home ice advantage in the first round to being eliminated from the playoffs altogether so every game counts for those in the Western Conference jumble right now.
The Sharks do have the momentum of a five game win streak at their backs and they're winning hockey games with offense. San Jose has scored 27 goals in the last five games A number of different Sharks players are getting it done too as Evander Kane had a four goal game last Friday against Calgary while Logan Couture has 8 points in four games and Joe Pavelski has a five game point streak going. It's no surprise as the Sharks have a top 15 offense in the league but it's their top 8 defense that will be called upon to get the big 'W' tonight. Martin Jones has won four straight games in net and is poised to perform against the #2 Vegas scoring offense.
3/22 NHL Free Pick Betting
San Jose is hot now while Vegas has been a great bet all year whether they're at home or on the road. Both teams are on an equal one night's rest but the difference tonight is the red hot Sharks offense against a Vegas goaltender who has made just one start since groundhog's day. Nobody could be blamed for a 'throwaway' wager on Vegas +123 but the stars are aligning for a big Sharks win tonight despite the fact that the line moved from SJ -125 to -150.
Free Pick: San Jose Sharks -150