NFL Picks
Thursday Night Football: Jacksonville Jaguars at Tennessee Titans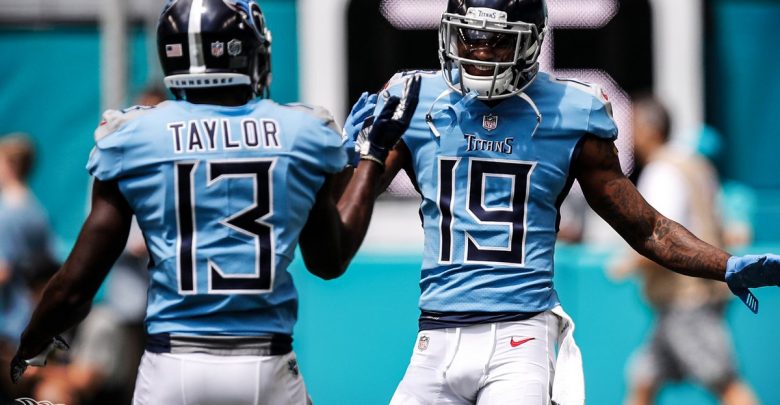 The Tennessee Titans will be looking to keep their playoff hopes alive when they host the Jacksonville Jaguars. This game will kick off week 14 of the NFL season and will be featured on Thursday Night Football. Jacksonville will be looking for revenge over the Titans after losing to them by a score of 9-6 earlier in this season.
Tennessee still has a chance to return to the playoffs this season, but they are going to need a strong finish. The Titans come into this game with a 6-6 record, which would put them one game out of the current playoff picture. Jacksonville played in the AFC Championship a season ago, but they have struggled to maintain success this season. The Jaguars recently snapped a seven-game losing streak, but are just 4-8 on the season. The Titans are four-point favorites over the Jaguars in this game.
Jaguars Can't Score Points
The Jacksonville Jaguars have been miserable on offense this season, which is a big reason for their 4-8 record. The Jaguars are averaging just 16.9 points per game this season, and they have already benched quarterback Blake Bortles. Cody Kessler was able to get his first career victory over the Colts a week ago, but threw for just 150 passing yards. Jacksonville will need to find the end zone if they are going to beat the Titans.
Last week, the Jaguars put together one of their best defensive performances in recent seasons. Jacksonville sacked Colts quarterback Andrew Luck three times and shut out Indianapolis to earn the victory. Cornerback Jalen Ramsey is battling through an injury but has recorded three interceptions this season. The Jaguars have given up just 16.9 points per game this season, and they should play well in this game.
Titans Looking To Create Turnovers
Tennessee has been solid on defense this season, but they need to create more turnovers. The Titans have forced just 10 turnovers this season, but they will have a great chance to increase that number against a backup quarterback. Tennessee has given up just 20.4 points per game, and they played great defense against the Jaguars in their first meeting. Wesley Woodyard leads the team with 78 tackles, including 3.5 sacks on the year.
The Tennessee Titans have been inconsistent on offense this season, but they have plenty of potential. Quarterback Marcus Mariota was great in the week 13 win, throwing for over 250 yards and two touchdowns. Mariota has completed over 68 percent of his passes but has also thrown 7 interceptions this season. Derrick Henry and Dion Lewis have combined to form a solid 1-2 punch at the running back position. The Titans will try to find some points against a top defense on Thursday night.
Tennessee Beats Jags Again
The Titans still have plenty to play for this season, while the Jaguars have plenty of questions as a franchise. Marcus Mariota has the potential to carry the Titans through a long winning streak, and he has enough talent to score on the Jaguars. Jacksonville has a backup quarterback in this game, and their offense is a mess. Look for the Titans to find enough offense to beat the Jaguars on Thursday night. Bet Tennessee -4.0 over Jacksonville on TNF.