NFL Picks
Sacramento Kings at Los Angeles Clippers Betting Preview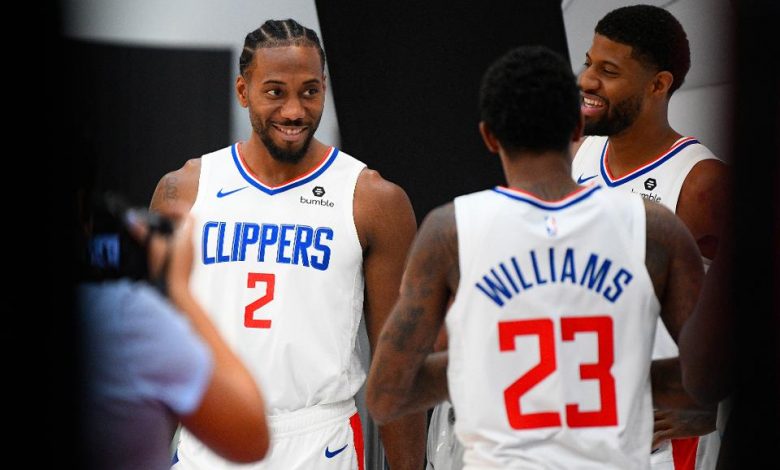 As we inch closer to the All-Star break, two Pacific division rivals will tip off tonight at Staples Center. The Sacramento Kings (17-30, 13th West) visit the Los Angeles Clippers (33-14, 2nd West) in the first game at Staples since the death of Kobe Bryant.
Here is a preview for tonight's game along with odds and a free pick.
By the Numbers
We'll start with the Kings, who after losing yesterday 100-120 to the Thunder at home have now dropped seven of their last 10 games. Sacramento ranks 24th in points per game with 107.0, doing so with an average field goal percentage of 45.5. They also rank in the middle of the pack from deep, sitting 14th with 12.0 threes per game on 35.2 percent shooting. Sacramento is also 20th in offensive rebounding and 22nd with 22.9 assists per game.
Defensively, the Kings rank 16th with 110.4 points allowed. As a whole, teams have shot 46.9 percent against Sacramento, the eighth-highest in the league, but just 35.1 percent from three. Additionally, they're 24th with 4.3 blocks per game, but make up for it a little bit with 7.5 steals.
Meanwhile, the Clippers have won their last two games, both on the road, giving them eight wins in their last 10 games. So far, Los Angeles is fourth in the NBA with 115.6 points per game. They rank 13th in both field goal percentage and three-point percentage with 46.2 and 35.9, respectively. L.A. is also second in the league in offensive rebounds with 11.4, and averages 23.5 assists per game.
On the other side, the Clippers are allowing 109.3 points per game, 13th in the NBA. They have held teams to the third-lowest field goal percentage at 43.5 and the fourth-lowest three-point percentage at 33.9. They don't have a high level of steals and blocks though, ranking 19th with 7.4 steals and 15th with 5.0 blocks.

Who to Watch
Sacramento's leading scorer is the shooting guard Buddy Hield. Hield is averaging 20.3 points per game and recently had a 42-point performance on Monday against the Timberwolves. He is a career 40.7 percent shooter from deep, and will likely draw the attention of L.A.'s strongest defenders.
Along with Hield, third-year point guard De'Aaron Fox and forward Bogdan Bogdanovic are others to watch. Fox missed a good amount of time with injury this season, but is averaging 22.0 points and 7.7 assists over his last 10 games. Meanwhile, Bogdanovic dropped 23 points yesterday against the Thunder, his seventh 20-point performance of the season.
Los Angeles is a title contender this season thanks in large part to Kawhi Leonard. Leonard is leading the Clippers with 27.4 points per game, along with a team-high 7.6 rebounds and 2.0 steals. And he has been red-hot, dropping 30 or more points in eight straight games, with the last three being double-doubles or better. Kawhi is continuing to establish himself as one of the game's superstars.
However, Leonard won't need to shoulder the load for much longer. All eight of those games were played without Paul George, who is probable for tonight. George, who has been dealing with a strained hamstring, is averaging 23.5 points in 26 games in his first season in L.A. Also look for sixth man Lou Williams, who is averaging just over 21 points over the last 10 games.
Odds and Pick
The Clippers are big favorites tonight at -13.5 according to FanDuel Sportsbook. The return of George makes L.A. makes this even more of a mismatch, which is why I'm picking the Clippers to dominate tonight. Sacramento's best players will be going head-to-head with two of the best defenders in the NBA in Leonard and George. Not to mention, Los Angeles has won the last 10 meetings between these two clubs. Give me the Clippers -13.5 to roll the Kings tonight at home.