NFL Picks
NFL Week 16: Washington Redskins at Tennessee Titans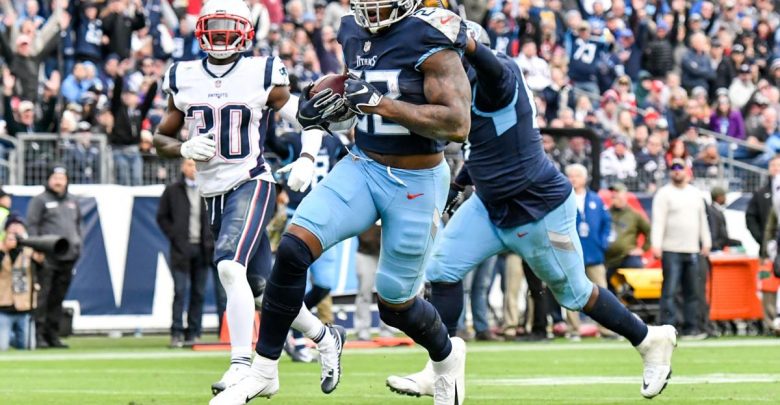 The Tennessee Titans will be looking for their fourth straight victory when they host the Washington Redskins on Saturday afternoon. Both the Titans and Redskins are clinging to playoff hope, and this is a must-win game for both teams. This will likely be a low-scoring game as neither offense is very potent.
Tennessee comes into this game with an 8-6 record, and are in a three-way tie for the final playoff spot in the AFC. The Titans will need to win out, and get some help from other teams if they are going to make a return to the playoffs. Washington has gotten their record back to the .500 mark at 7-7, and are sitting just outside the NFC Playoff field. The Titans are a 10.0 point favorite over the Redskins on Saturday.
Titans Defense Dominating Opponents
The strength of the Tennessee Titans this season has been their overpowering defense. Tennessee is holding opponents to just 18.1 points per game this season, which is the best defensive scoring average in the league. Defensive tackle Jurrell Casey has recorded seven of the Titans 36 sacks this season, but they have stars all over the field. Look for the Titans defense to shut down a struggling Redskins offense on Saturday.
Running back Derrick Henry has been playing great of late, and the Titans are starting to run the ball at will. Henry has racked up 882 rushing yards this season, including a dazzling 99-yard touchdown run earlier this season. Quarterback Marcus Mariota is averaging just 168.5 passing yards per game but is capable of coming up clutch in leading the offense.
Redskins Offense Is Struggling
The Washington Redskins offense is one of the worst in the league this season, and injuries have played a big role. The Redskins are starting their fourth quarterback of the season, Josh Johnson, who led them to an improbable win in week 15. Johnson led the team to a 16-13 victory over the Jacksonville Jaguars, throwing for just 151 yards and one touchdown. Expect Washington to feature Adrian Peterson a ton in this game in hopes of dominating time of possession. Peterson has run for 923 yards and seven touchdowns this season.
Linebacker Ryan Kerrigan was elected to the 2019 Pro Bowl for his efforts in leading a very solid Redskins defense. Kerrigan has recorded 11 sacks so far this season, and the Redskins have been able to get to opposing quarterbacks 40 times this season. Washington is giving up just 22.1 points per game, and they have the ability to shut down an offense as well.
Redskins Keep it Close In Defeat
The Tennessee Titans are the better team on paper, but the Redskins have been finding a way to win games all season long. The Titans are a big 10 point favorite in this game, but they don't score enough points to warrant that big of a spread. Even with a fourth string QB, the Redskins should be able to keep this game close. Bet the Washington Redskins +10.0 against the Titans in a close game.