NFL Picks
NFL Pick: Cincinnati Bengals at Pittsburgh Steelers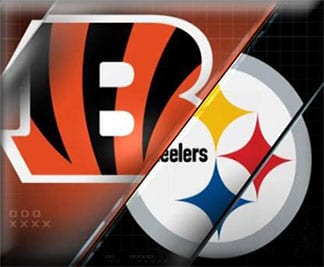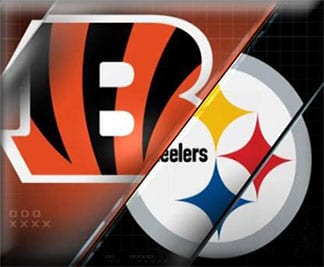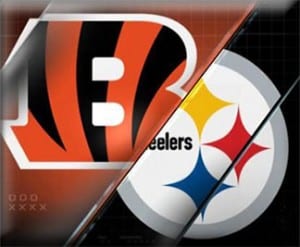 The Cincinnati Bengals are in a weird spot in week eight, as they try to go 7-0 for the first time ever. That's quite simply not something the Bengals ever expected to dream of, especially with Andy Dalton under center. Dalton has been nothing but pure magic all season, however, as a healthy Bengals offense is spread out and as unpredictable as ever. Can Dalton lead Cincy into Heinz Field and take down the Steelers? That's another thing, altogether. If Landry Jones is under center for the second game in a row, then sure, the Bengals probably win. But if Big Ben is back (and he's tentatively expected to be) Cincinnati could have some real difficulty staying undefeated in 2015.
Matchup History
No one is confused going into this weekend's game. The Bengals appear to be the better team and are definitely an impressive 6-0, but they've still gone just 34-56 against the Steelers in history. It's been especially tough in recent memory, too, as the Steelers have dominated this matchup, winning three straight and 8 of the past 10. The Bengals looked pretty strong in 2014, too, but that didn't stop Pittsburgh from pulling off the 2-0 season series sweep. With more on the line for Pittsburgh and Ben Roethlisberger (knee) potentially back in the saddle, the Steelers could be ready to steal a huge win and inch closer to another series sweep. That's precisely what needs to happen if they have any hopes of winning the division, at least.
Bengals Preview (PK)
While this is obviously a huge game for Pittsburgh, it's even bigger for the Bengals in a sense. At 6-0, the Bengals realistically could wrap up the AFC North with a win this week. They'd then be 7-0 and preside over the Steelers (who would then be 4-4) and the Browns and Ravens (three combined wins). Barring a total second half collapse, Cincinnati would coast to a division title. With their division likely under wraps, the Bengals could focus on locking up a first round bye or hey, even going undefeated. For this particular matchup, though, Cincinnati needs to remain focused, as playing in Pittsburgh is never easy (Bengals are just 1-4 in last five games at Heinz Field). Luckily the Steelers aren't as nasty on defense as they have been in past years, so Andy Dalton folding like a lawn chair isn't quite the fear it used to be. That being said, Dalton himself hasn't been amazing against Pittsburgh in general, going just 2-6 against his rivals in his career.
Oh. Ok Andy Dalton. pic.twitter.com/4tzfzqherQ

— NFL (@NFL) October 31, 2015
Steelers Preview (PK)
As we just discussed, Pittsburgh's hold over the Bengals and Dalton specifically is a very real one. Cincinnati could be the better team and this could be one more killer mental hurdle for a legit Super Bowl contender, but if Big Ben is back under center, it also could be the same old story. The Steelers have shown some pretty good fortitude in the wake of Roethlisberger's injury, as they won the game against the Rams that he got hurt in and tacked on two more wins with Michael Vick and Landry Jones under center. Before Roethlisberger went down, this Steelers offense was a total machine and now they have a full cast of weapons with Le'Veon Bell and Martavis Bryant at his disposal. If Big Ben plays without restrictions, he could put them all on display.
The Pick
It shouldn't surprise anyone that this is a total pick'em game, and it's for two pretty simple reasons: Big Ben's status remains up in the air and the Steelers own the Bengals. There is a possibility that Cincinnati is finally the better team and there is also the chance that Roethlisberger sits this one out. I just continue to doubt either.
For one, the Bengals don't have an elite defense and have struggled to run the ball at an elite level. Pittsburgh is oddly one of the better run defenses in the league and with a healthy and effective Big Ben, they're also one of the most dangerous offenses. They're also at home and the way things match up, they'll dare Andy Dalton to beat them. Considering the only time Dalton got a win on the road against the Steelers, he actually played horribly, I've got to see it before I believe it.
I'm impressed with Dalton and the Bengals, but if Ben Roethlisberger plays I'm picking the Steelers to keep this division race alive. Current line for Steelers is +1 at Bovada sportsbook.