NFL Picks
NFL Betting: Dallas Cowboys vs Atlanta Falcons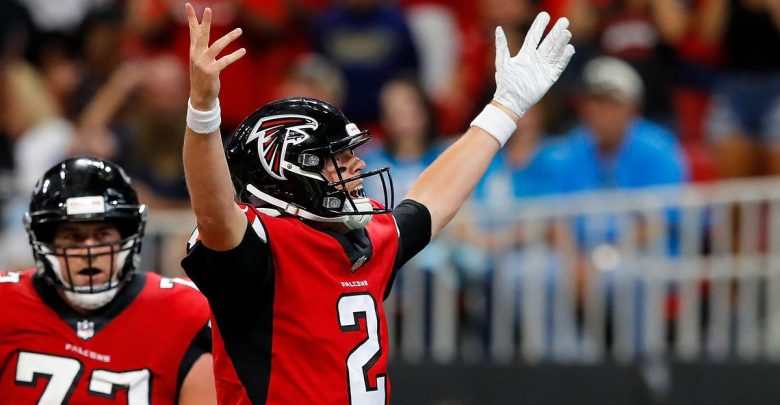 There will be some serious playoff implications in Week 11 for two teams on the periphery as the Dallas Cowboys visit the Atlanta Falcons. The Falcons are listed as 3.5-point favorites at home with an over/under for the game set at 48.5 points.
Atlanta had all the momentum in the world heading into last week's game, only to lose to the Browns 28-16. Needless to say, it was a crushing blow to their playoff hopes. At 4-5, the Falcons are not as far back in the wild-card race as you might think. However, they have little margin for error and their schedule for the next four weeks is brutal, so this is a must-win game for them.
With an identical 4-5 record, you could say this is a must-win game for the Cowboys as well. Dallas was able to snap a two-game skid last week with a huge road win over the Eagles. However, they're facing the Redskins, Saints, and a rematch with the Eagles after this week's trip to Atlanta, so their schedule doesn't get any easier and they need to start stringing wins together just as much as Atlanta.
Return of the Dak
Dallas quarterback Dak Prescott was unusually good last week against Philadelphia. He completed 26 of his 36 passes for 270 yards and a touchdown. On top of that, it came on the road against a solid Philadelphia defense. Obviously, there's a chance it was just a one-time occurrence. But keep in mind that Amari Cooper joined the Cowboys a couple weeks ago, and his mere presence could be making a big difference for Prescott.
Of course, the Cowboys are likely to stick to their running game against the Falcons, as that has been their bread and butter all year. The Falcons have been shredded on the ground all year, giving up 5.2 yards per carry. That was reinforced last week when Cleveland's Nick Chubb went off for 176 yards. Look for the Cowboys to give Ezekiel Elliott the ball until Atlanta proves they can stop him.
Home Sweet Dome
Fortunately for the Falcons, they will be back home this week. While just 3-2 at home, Atlanta is averaging better than 32 points per game while playing at Mercedes-Benz Stadium. The pristine indoor conditions are perfect for Matt Ryan and the Atlanta passing attack, as Ryan is putting up MVP-caliber numbers thus far.
That being said, the Dallas defense is no pushover. If nothing else, they should have little trouble slowing down Atlanta's running game and forcing the Falcons to be one-dimensional. Ryan and company probably won't mind too much because the Falcons are able to function like that. However, the Cowboys do have some quality pass rushers who may be able to disrupt the Atlanta passing game just enough to keep the game close.
A Desperate Act
As mentioned, both teams need to win this game. That desperation should lead both teams to put forth their best effort. If that's the case, it will be tough for the Falcons to cover a spread that's greater than a field goal. Regardless of who wins, bet on the Cowboys to beat the 3.5-point spread against the Falcons.